Makerere University celebrity fresher Henry Ssubi Kiyimba, the student who reported to campus from Masaka with a metallic suitcase and an ousofia bag has been gifted an iPhone.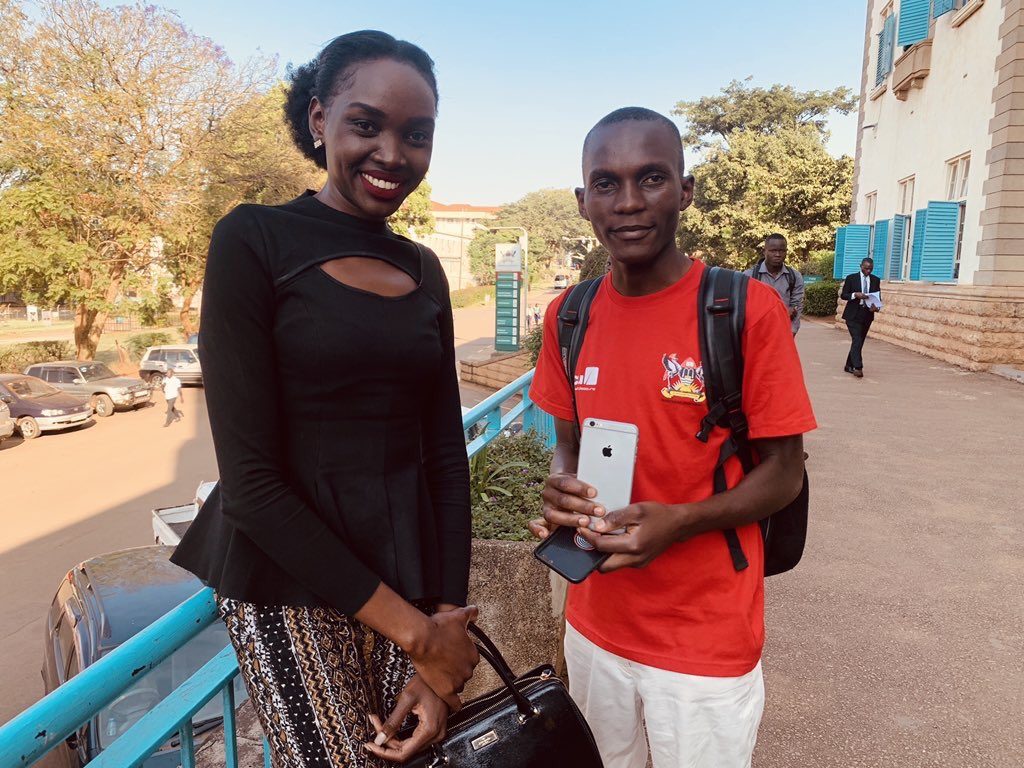 "I am glad to inform you that @vanquisha2 has officially handed over an iPhone 6 Plus to Ssuubi Henry as she had promised. This level of kindness can't be taken for granted. Thank you Vanquisha. The iPhone is functioning well, only missing a Camera and a Charger/Adapter." Makerere University Head of Digital Communications, Matthias Ssemanda who coordinated the handover tweeted.
Ssemanda said the iPhone is working very well save for the faulty camera and the lack of a charger but hoped that Ssubi would ensure he works on them himself.
The fresher wasted no time in opening a gmail account and subsequently joining social media sites Facebook, Twitter and Instagram. At the moment, the fresher who had no idea people were even talking about him on social media, will be able to see everything on social media using an iPhone. What a transformation!