A poet and student of Law at Makerere University, Begumya Rushongoza Nkabafunzaki III has dedicated part of the proceeds from his upcoming 'one man Poetry show' dubbed "We Want War" to the Cancer Home of Kyebando.
Presented by Poetry Shine Productions Uganda, the show that will be at National Theatre [Big Hut] on 2nd August, 2016 will see recitation of his most famous poem at the moment 'we want war' and several other poems under his name. Tickets go for 10,000 UGX and 25,000 UGX for VIP.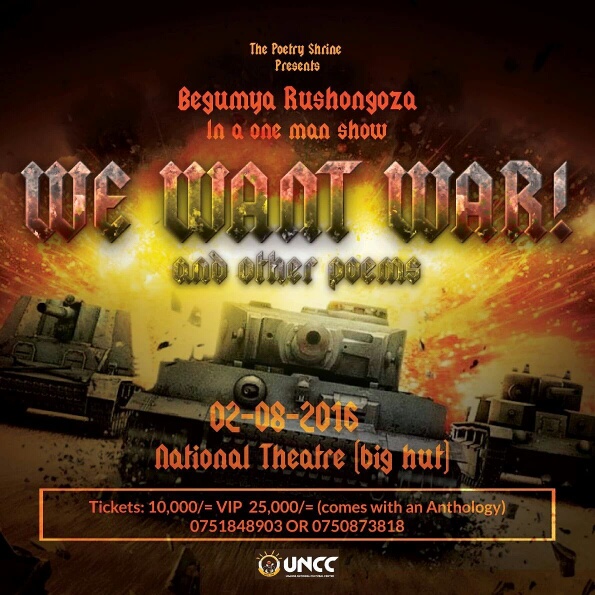 "My first book goes to Kyebando Cancer Home. It will be sold on bidding.
The stage contributions that People give poets and performers for performing well specific lines and poems will be added to the money the first book raises."
With the already successful show by arguably one of Uganda's best Poets of our generation Peter Kagayi, slowly by slowly Ugandan poets are coming up and getting value for their effort. Gone are the days when poets were limited to recitals in their mirrors, they can now pull crowds like other players in the Entertainment industry.
Rushongonza, who has already made a mark in the Makerere Poetry Community with awesome recitals at the Friday Regular Kelele in the Art Gallery at Makerere is now wading waters with the big fish in the Ocean.