Makerere University Business School (MUBS) has today released a comprehensive report regarding examination malpractices that were recorded in last semester's sitting.
The school registrar at MUBS, Ms. Eldred Kyomuhangi through a letter, released summarized decisions on examination malpractices and irregularities of semester two Academic Year 2021/2022.
"The Academic Board at its Special meeting held on October 31, 2022, received and considered students' cases of examination malpractices and irregularities for semester two academic year 2021/2022. After due deliberations, the Academic Board resolved that students found guilty of contravening the examination rules and regulations be penalized," the registrar's letter read in part.

Most of cases included possession of unauthorized material like gadgets in the examination room, communicating in the room, forging exam permits, impersonation, exchange of examination material among others.
The purpose of the letter was mainly to remind students that anyone found guilty of contravening or violating any of the examination rules will be penalized as per the attached University examination rules and regulations.
Ms. Eldred went on to communicate the outcome of the Academic Board's decision in relation to students found guilty of contravening rules and regulations during semester two academic year 2021/2022.
The details of these cases are in the letter attached beneath;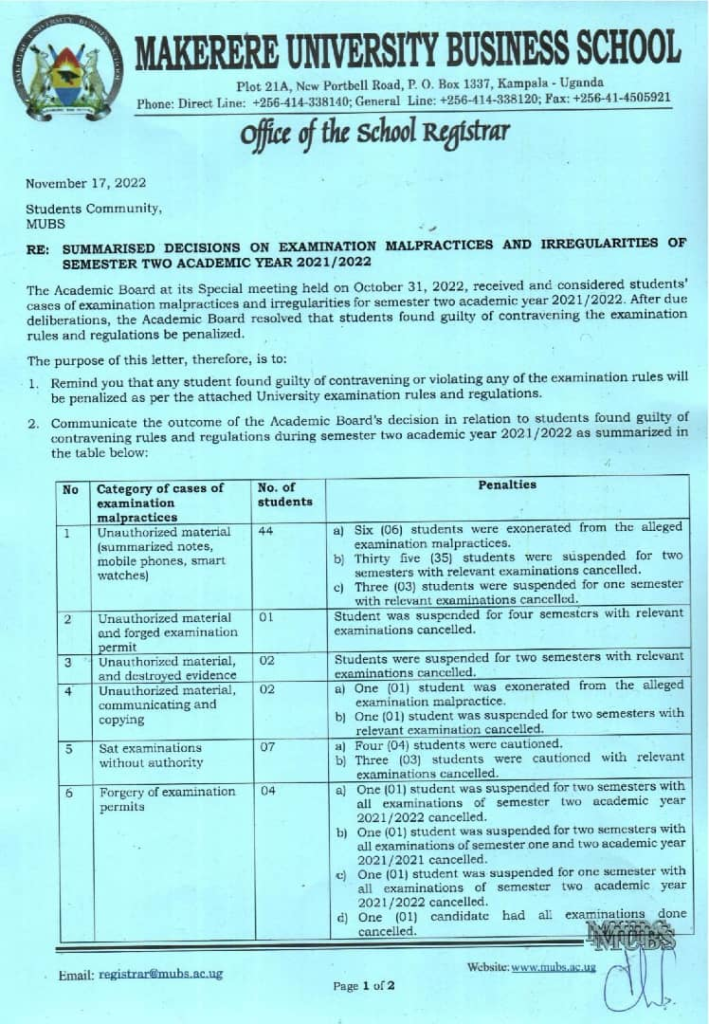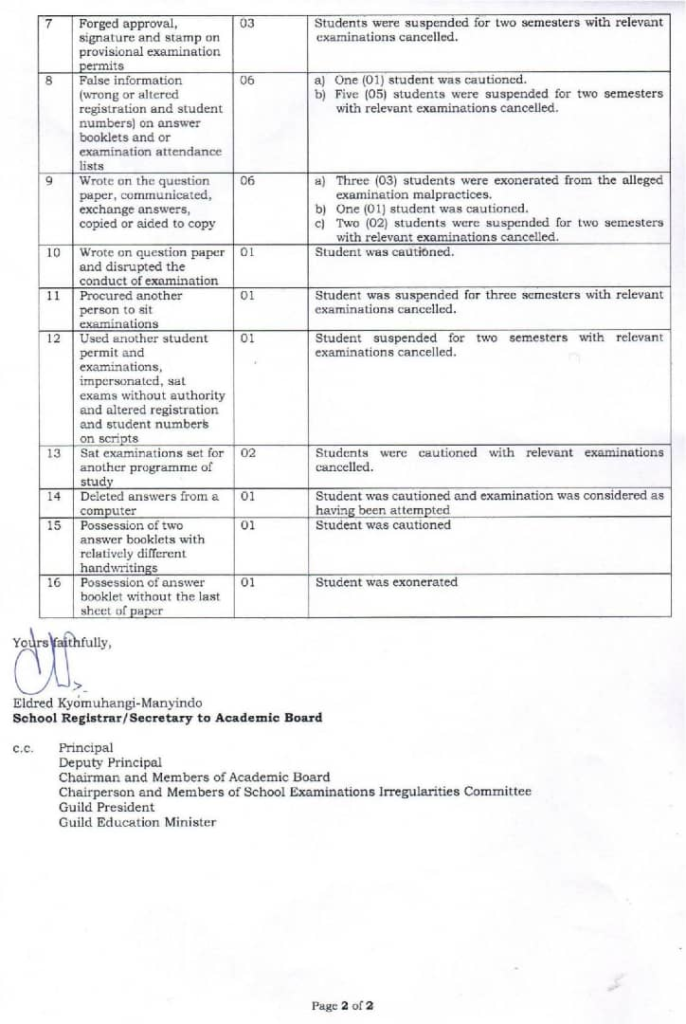 Comments