Nadia Matovu, daughter to one of Uganda's richest men, Charles Mbiire at the weekend threw her fellow slay queens a lavish Brunch party at Le Chateau just for just….as in she just woke up on Saturday morning and felt like hanging out with her day ones- and what better way than to throw something as fancy as this?!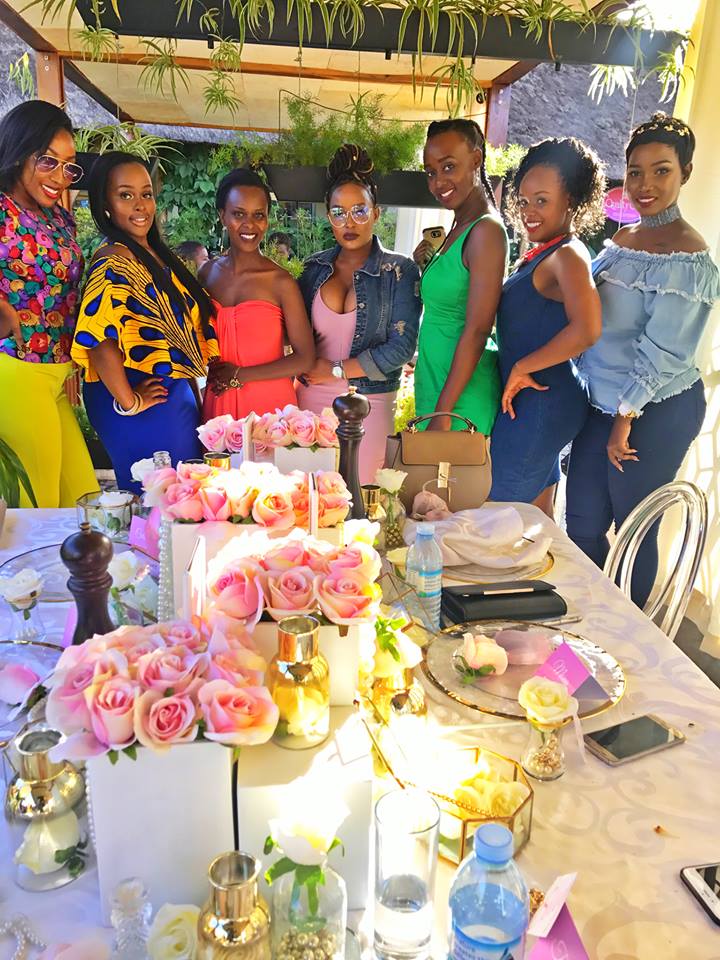 Nadia's Instagram bio screams brains, "Business Analyst at Deloitte, MSc International Business Management & Marketing, BA Politics". Her photos define beauty, class, love and wealth. She also calls herself the black Kim Kardashian.
Grace Nafuna, a fashion blogger reviewed it saying; "The intimate do was oozing with class with decorative items such as pearls, pink roses, flooding the table. Kwegamba it left some other self-proclaimed slay queens disgruntled as they wondered what it would take for them to be invited too."
Check out the photos below that scream 'class recognizes class'.