Under the theme "The role of the university students, stakeholders and community in realisation of the aspirations of the Gulu University HIV/AIDS Policy"  the beauty contest aimed at providing a platform for students to showcase their opinions, ideas and experiences in relation to the theme in line with previously faced challenges within and around Gulu University.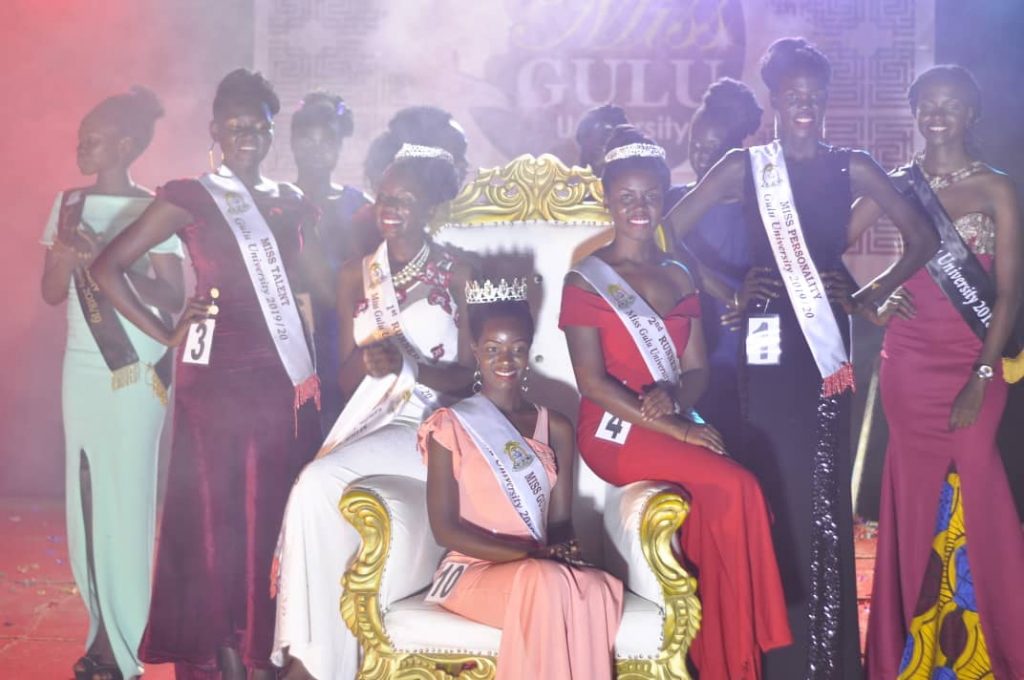 On Saturday, 16th November 2019, gates opened at 6 pm and the event kick started by 8:30 pm marked by the arrival of the judges. The contestants performed in music, dance and drama, talent exhibitions, creative wears, modelling and a heated question and answer session chaired by the judges.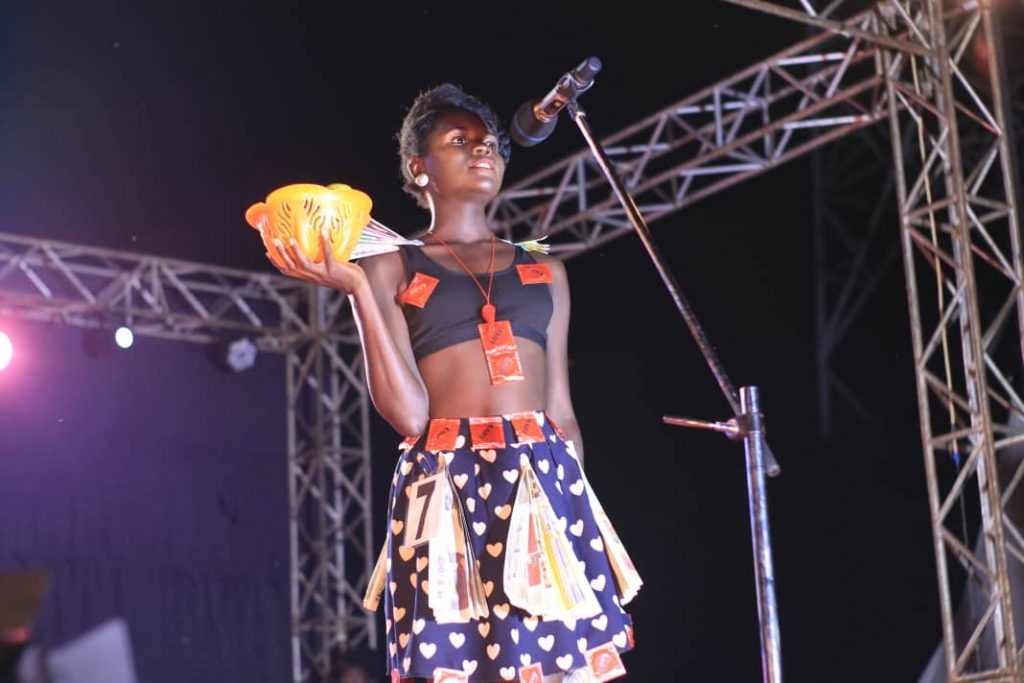 When all was done, the judges passed their verdict crowing Lamaro Gloria as the new Miss Gulu University as well as Miss Creativity 2019/2020, Nampijja Gloria as 1st runner up who also doubled as the Miss Popularity and Ayaa Patricia came in as second runner up. Miss Personality was voted to be Oyella Priscilla, a decision made by the trainers during the course of their two weeks training.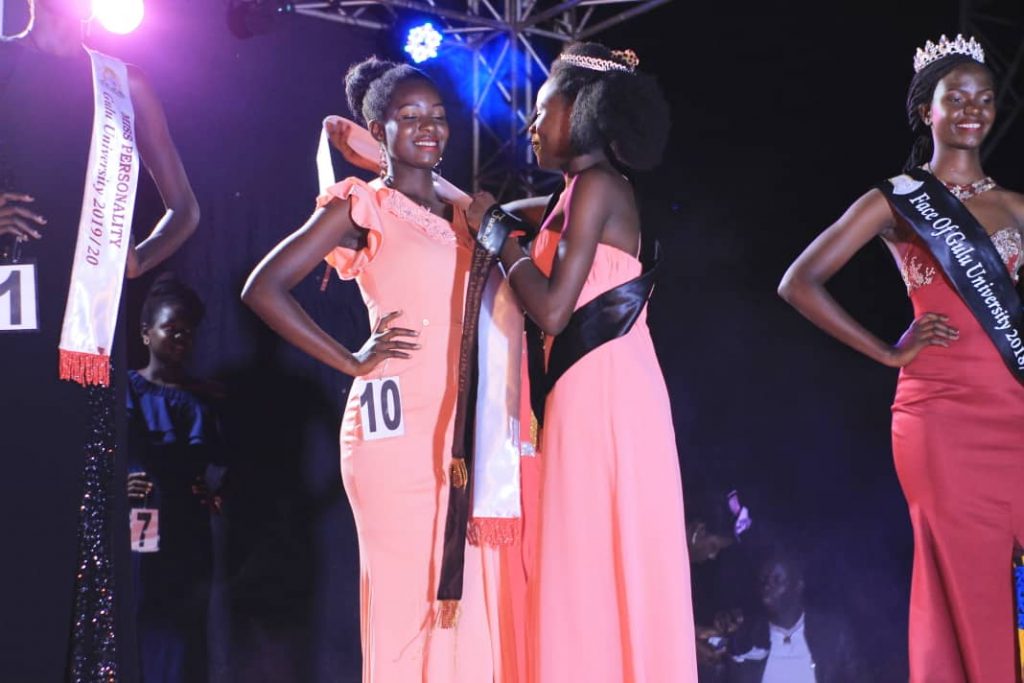 Miss Gulu University was awarded with 400,000/, 1st runner up walked away with 300,000/ and 2nd runner up walked away with 200,000/ courtesy of the guild office having been the main organizers of the event.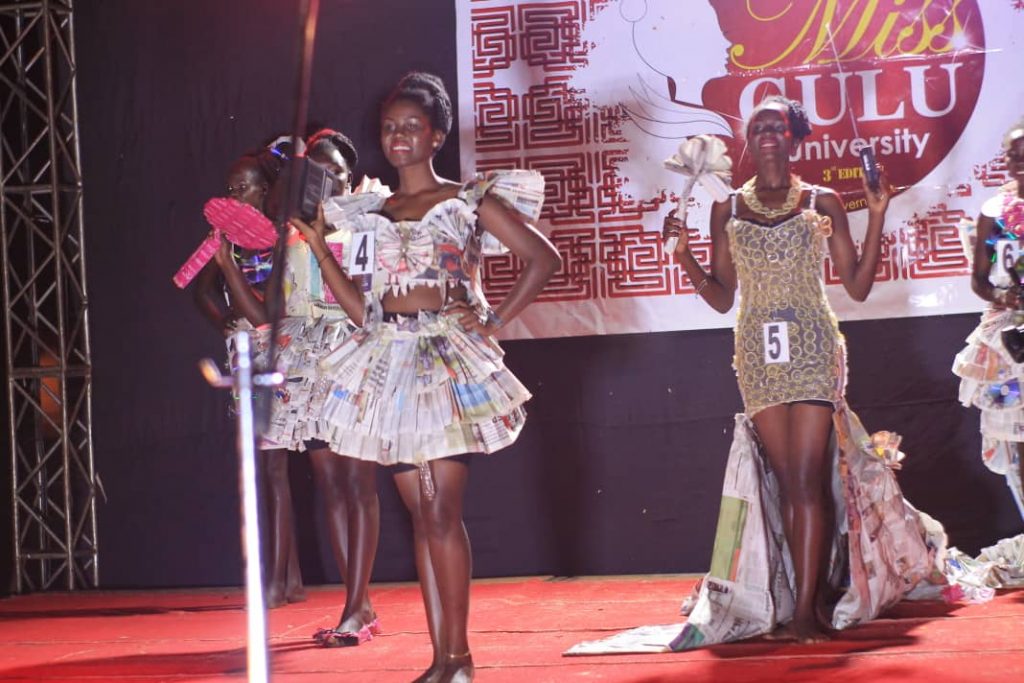 Comments