Piusantos Enwaru
She has been in the news more than she can even ever imagine she would. If Desire came to the forefront and told us that all the fame acclaimed to her right now is what she saw coming years ago then I would argue my lungs out till my death but then again if you tell me that for some reason she was meant to be in the news for good or bad reasons whatsoever then I would totally agree with you.
Desire Luzinda as we all know her has for the past months and years been in our faces and in the news. For that matter we've loved her for what she wants us to believe, her crumbling music career and her soaring appearance that she uses as a tool to sell her to heights, her controversial relationships and the enigma behind the famous leaking of her nudes. Question still reigns whether she had a play in the leaking of the nudes.
We remember her as the humble beginner as a presenter on WBS, then her calm music that we sang too. Down the road back in the days confined sources exclusively inform us that she was a party animal when she was at East High School Ntinda for her Advanced level where she got expelled after getting pregnant in form five. She was known for wearing skimpily, chopping uniform skirts, flirting with teachers to find her way out, throwing birthday parties.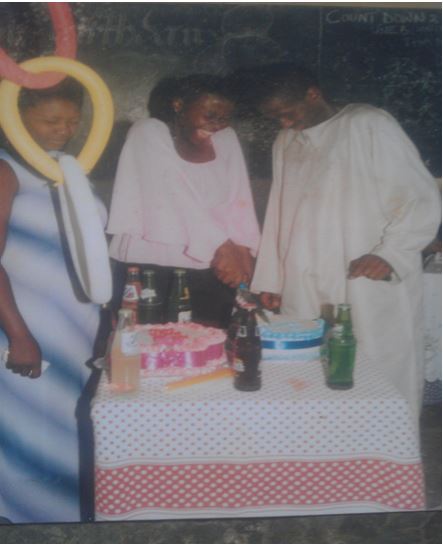 She was a great nostalgia way back as she slowly creped to fame. When she started stepping stones to fame, she practically never looked back. She rubbed shoulders with the big names; Captain Juma Seiko, Al Haji Nasser Ntege Ssebagala aka Seya with the list having an agenda on it and alas! She never really looked back on herself. She has managed to remain an icon in the industry and she's the type that will use what she has to get what she wants making her a true definition of a go-getter. She has evolved through the times and although her music won't sell her that much then surely something else will.
After all that while and struggle she has been through a lot both good and bad to reach the top, she has managed to pull off a lot and yeah she's in our faces more than we wondered she would. Yes, even Father Samuel Lokodo now knows who the hell Desire is! She now has a list of endless gigs to attend to after the incident of the nudes put her on the radar.
The 'Nina Ekittone' singer had endlessly enjoyed this time of her life from the fact that even Facebook verified her account to attracting collabos from even the Pastors. That's a hell of a journey and surely you deserve a piece of pie Desire. Kudos!