Uganda Christian University (UCU) students successfully went to polls yesterday, November 15, 2023.
The Guild Presidential race was the highlight of the day with 2 competent rivals vying for the top seat.
A one Birungi Agira, a third Year Law student came out victorious with Emmanuel Gerald Abura settling for runner up.
It was a closely contested election as Birungi garnered a total vote count of 1156(53.05%) against Emmanuel's, 1023 votes(46.95%).
Birungi will succeed Ddumba Timothy to become UCU's 26th Guild President.
Congratulations!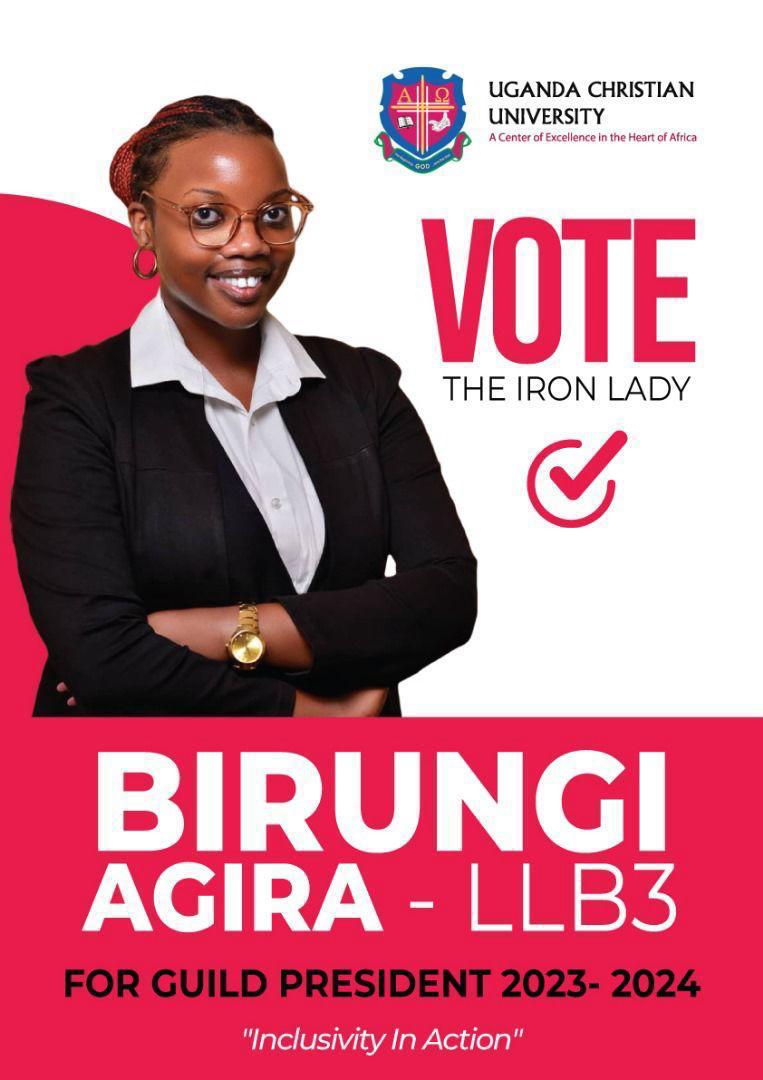 Comments