Uganda Waragi has today announced a price reduction in the 100ML sachet pack from the recommended retail price of UGX1, 800 to UGX1, 500. The announcement was made at the Uganda Breweries Limited (UBL) offices in Luzira.
The company attributed the reduction in price to their commitment to giving consumers quality at an affordable price. "As market leaders, we continuously scan the market environment and anticipate our customers' needs which we work tirelessly to meet. This price cut is an indicator of Uganda Waragi putting its consumers and their needs first," said Edgar Birungi, Marketing Manager-Spirits at UBL.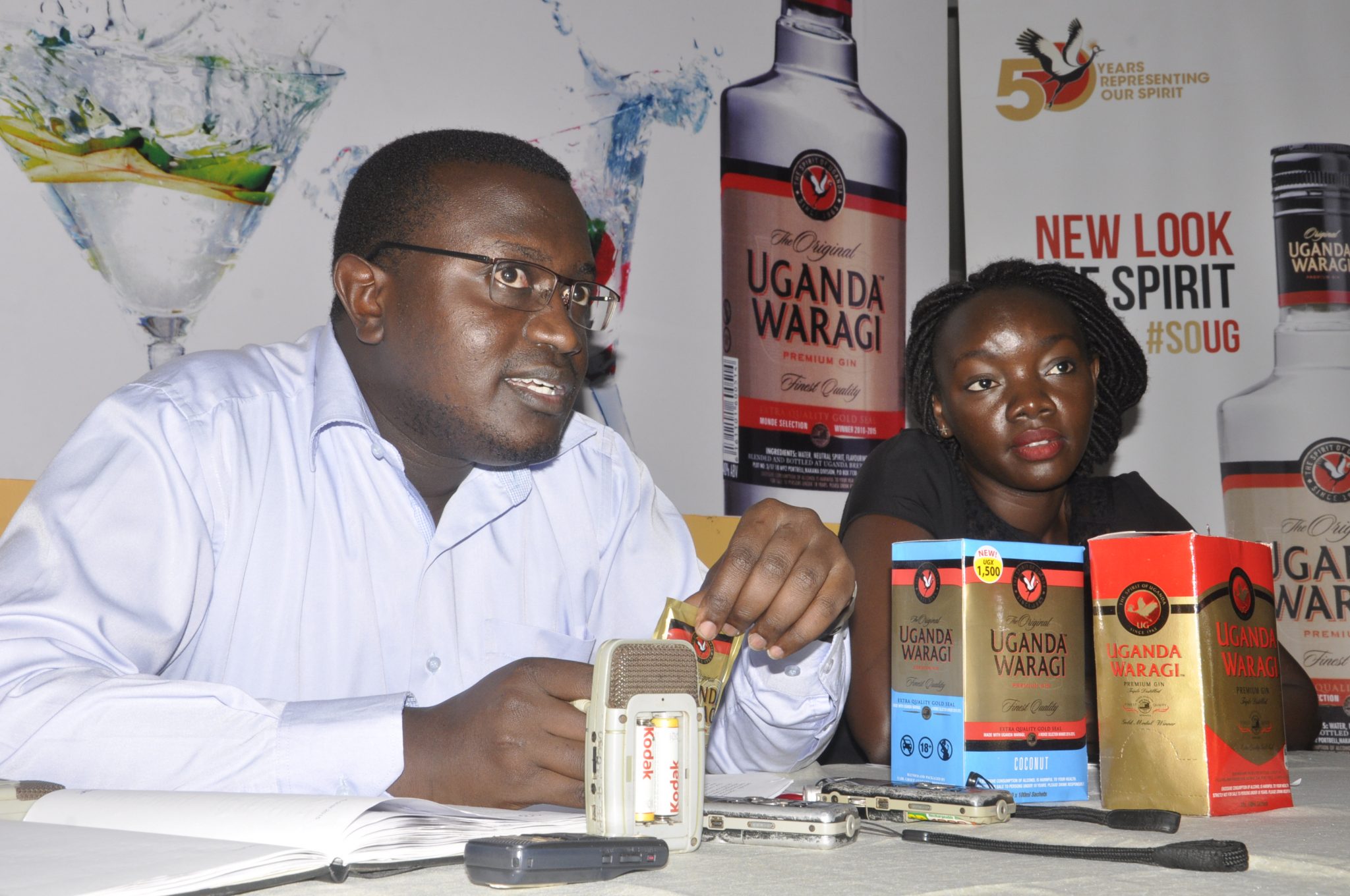 "One of our corporate objectives for this financial year was to scale down operational and production costs. This was to give us competitive advantage in order to be able to give the consumer a better price, as well as be able to operate in this complex market," he added.
Last year, Uganda Waragi celebrated its 50 year anniversary which was marked with innovation in both packaging and product extension. This included the introduction of a new iconic bottle, a trendy gift pack and the introduction of new exciting flavors; coconut and coffee.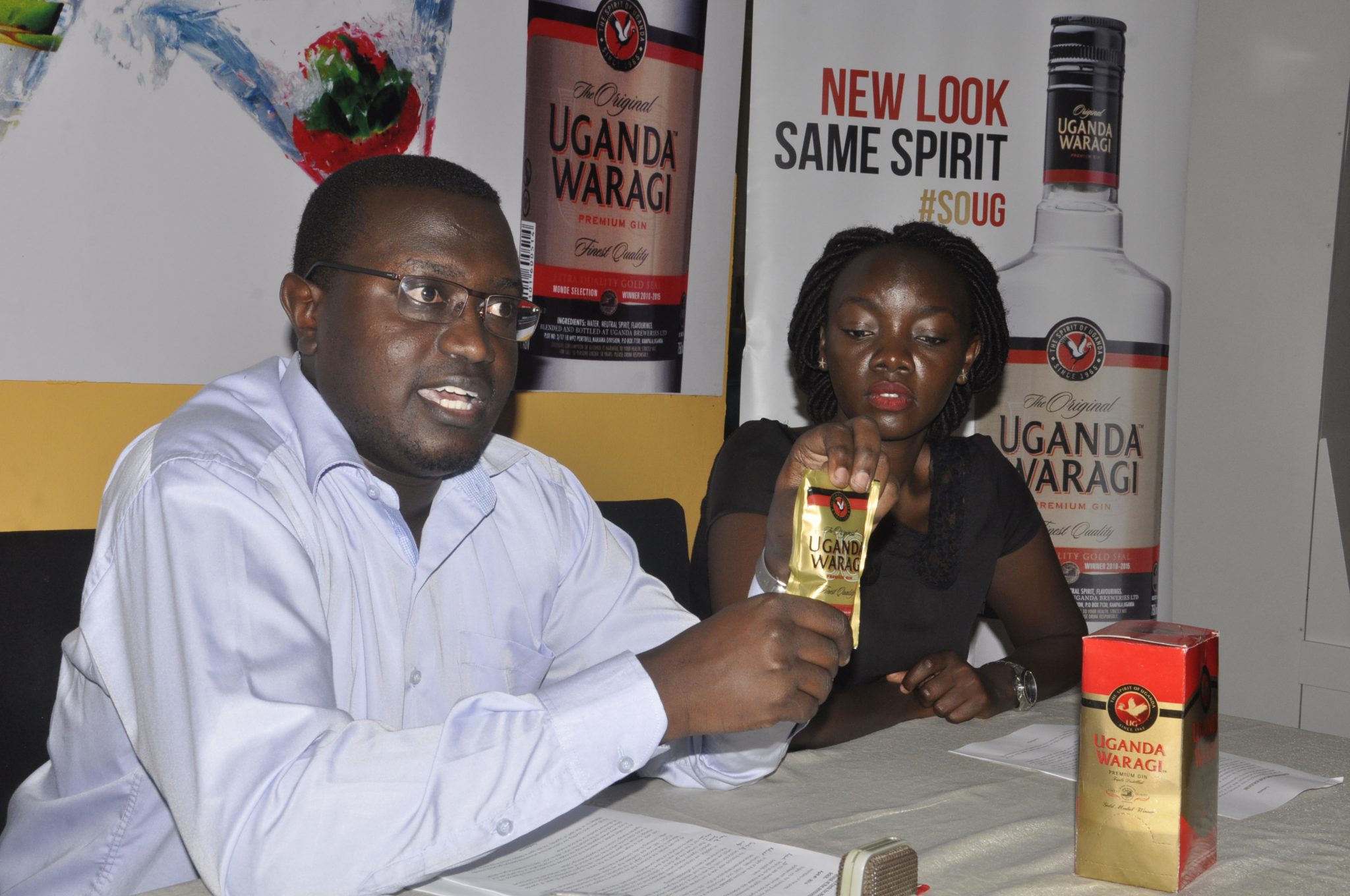 "As a market leader, you must innovate and invest in staying at the top. This is one area where Uganda Waragi has made a concerted effort. We introduced two new flavors on the market last year; Uganda Waragi coconut and coffee. We also changed the packaging for the product by introducing a world class bespoke bottle which can ably compete on the shelves with other spirits on the international market. In the same vein the price reduction of the sachet from UGX1, 800 to UGX1, 500 is to make the gin more affordable for a segment of our consumers on the local market," Mr. Birungi said.
"For 50 years and counting, our customers have enjoyed this premium gin which is fondly referred to as the Spirit of Uganda. This rich spirit is deeply rooted in our history and is proudly Ugandan. We want customers who have been with us on this long journey to continue enjoying a quality, premium gin at an affordable price," he said.
Uganda Waragi is currently the number one gin on the spirits market in terms of sales volumes in the mainstream and premium category. The spirits market has seen a number of new entrants in the recent past especially in the sachet pack. This price reduction puts the Uganda Waragi sachet as the most affordable, triple distilled, premium quality gin on the market.
Comments