Just a few hours after we published the story about a Makerere University fresher who reported with a metal box for a suitcase, the undisputed champions at this game of substandardness, Kyambogo Freshers, decided to defend their deserved trophy back. See, those folks hate it when Makerere takes credit for everything, so they got back bigger and better in round two. A fresher from the Banda-based university shocked campusers when he appeared for lectures with a pink flower-filled school bag, meant for his nursery school girl; his cousin, perhaps.
You see, nursery school memories are timeless — we definitely understand. Those 'Siipoolingi' nursery rhymes were epic, the teachers were sweet and so on. But please dear Kyambogo freshers, at the university there are better ways to carry your scholastic materials.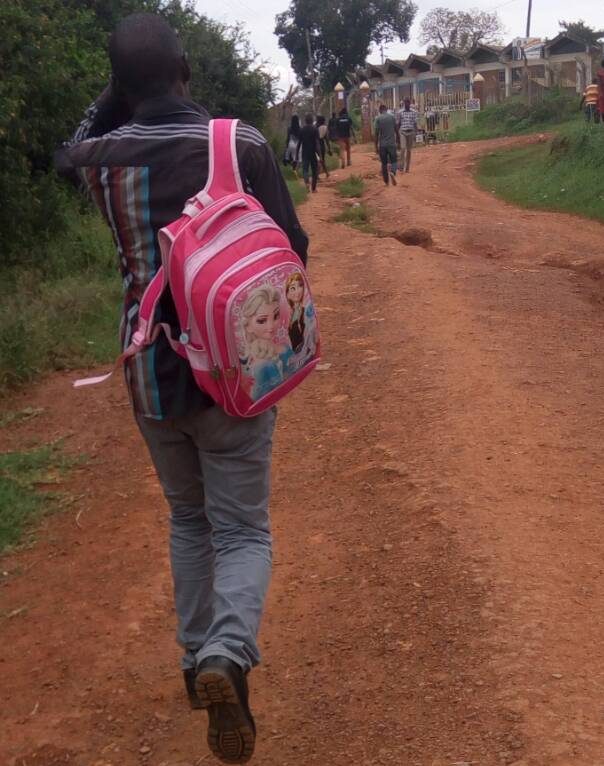 We understand some of you might already have coursework, before even a month in school, but that's not an excuse to take 'Frozen' school bag to campus. You can do better — much better.
Now did I hear some apologist mentioning budget constraints? Oh please! That bag isn't the cheapest in the market, so that is absolutely not the challenge.
We love our young colleagues from Kyambogo, and wish them the best of their first semester at University. But remember, style is not genetically engineered.