This year's freshers are as Golola would say, No joking subject. They have come full of life, carrying buckets of advice for their friends who are now excited to be joining university.
One in particular is Gulu university's chief fresher Muyanga Andrew Mark who was among the main speakers at the orientation that took place at the university.
Andrew who is the chief fresher at the university warned his fellow students to avoid carrying out unprotected sex hence contracting HIV/AIDS.
He also advised them to stay away from Gulu prostitutes in case their was the desire to fulfill their needs.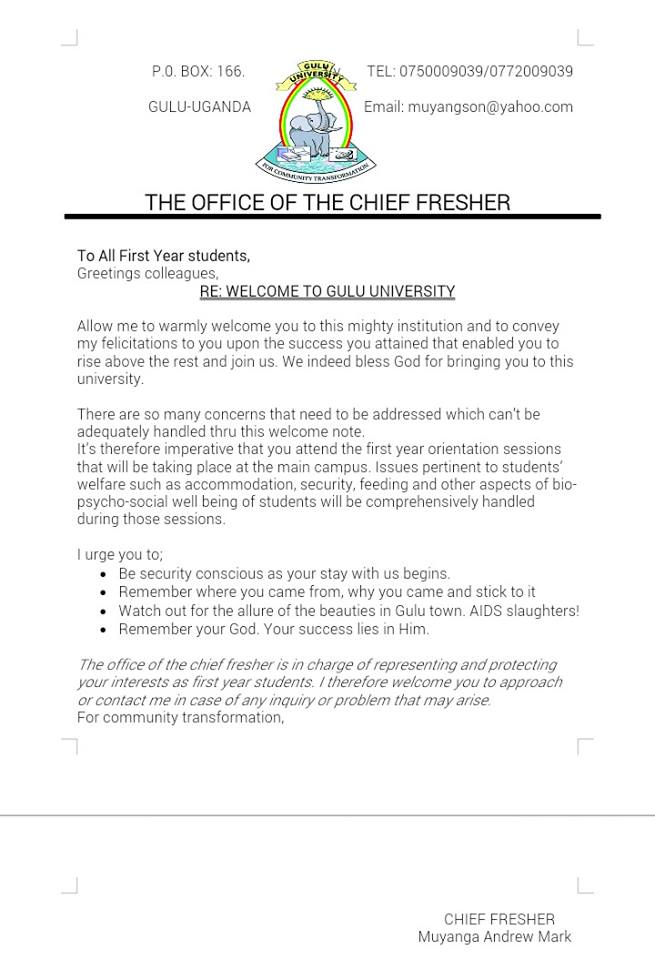 "Watch out for the allure of beauties in Gulu Town. AIDS slaughters," Muyanga said in a statement issued to the freshers urging them to attend orientations.
source: Tower Post.