After confirmation of Makerere University to close the university till further notice, organisers of the famous Michellex Bazaar, Travel Wonders Discovery Africa, have also issued a statement this afternoon informing all partners, sponsors and the general public that the bazaar shall not kick-start on Saturday as earlier communicated.
Campus Bee that exclusively has the media rights for the bazaar confirms in an email delivered that the Michellex Bazaar has been postponed till further notice.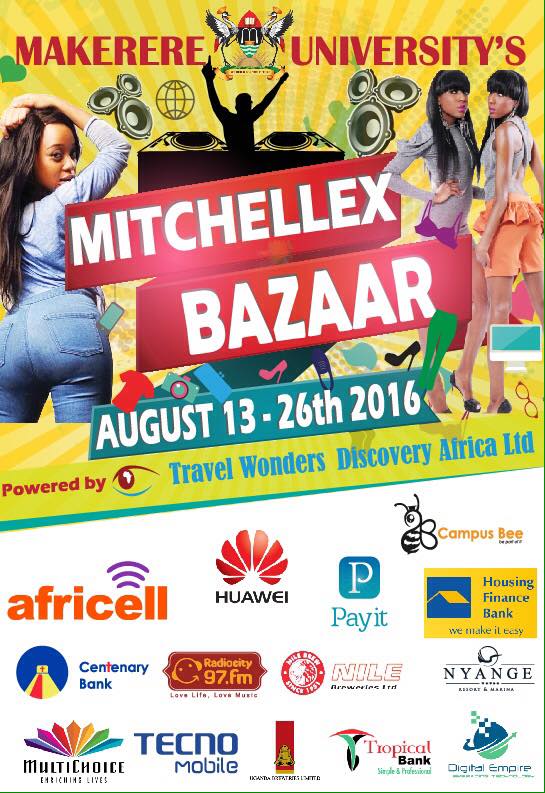 Below reads the email;
Our Esteemed client,
Due to the on-going, unresolved Universities' non staff teaching strike, we have been advised by Makerere University, to postpone the bazaar till further notice, as its dates must coincide with their programme.
Kindly note, that this does not affect our contract as bazaar organizers for a two week period. Please bear with us as the deadlock is resolved, which we believe shall be soon.
We appreciate your patience, cooperation and support yet remain committed to organizing a bigger, better and buzzier event soon as we receive the go ahead.
We shall always keep you informed as the discussion progress.
Sincerely,
Angelica
For Travel Wonders Discovery Africa.
Campus Bee Shall keep posted on any developments.