Kabale University has released the first provisional list for undergraduate students enrolling in the academic year 2022/2023.
The university has tentatively accepted over 6000 applications from A' level leavers and diploma applicants.
The detailed provisional admission list is attached here;
Kabale University will commence its first semester of the 2022/2023 academic year later this year with the subsequent release of similar admission lists.
This website will maintain updates regarding the entire admissions process across all universities in the country.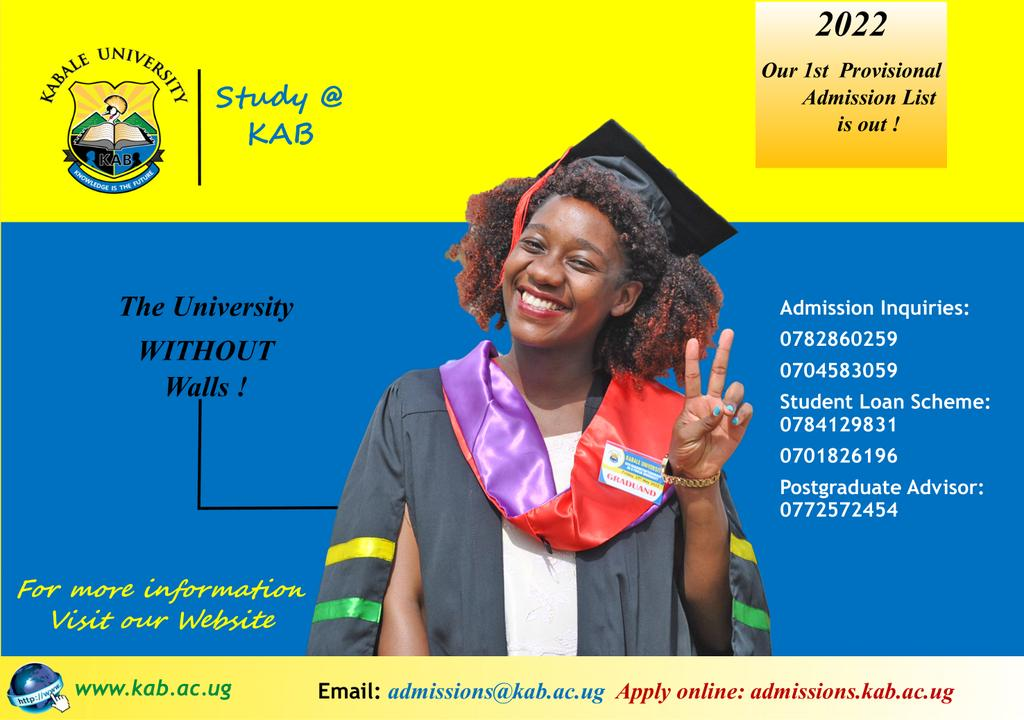 Comments