The Academic Registrar of Makerere University has through a circular dated 28th September 2022 communicated about the change in dates for the beginning of semester one 2022/2023.
This was addressed to the Principals of Colleges, Deans of Schools, all students and the university community.
The alteration follows the delay in 2022/2023 admissions and the Mak@100 celebrations that will take place on 6th October 2022.
Therefore, continuing students will instead report on Saturday 8th October and begin lectures on 10th October 2022 while freshers will report on 15th October and begin lectures on the 17th day of the same month.
It is to be noted that mini college orientations will be conducted co-currently with lectures.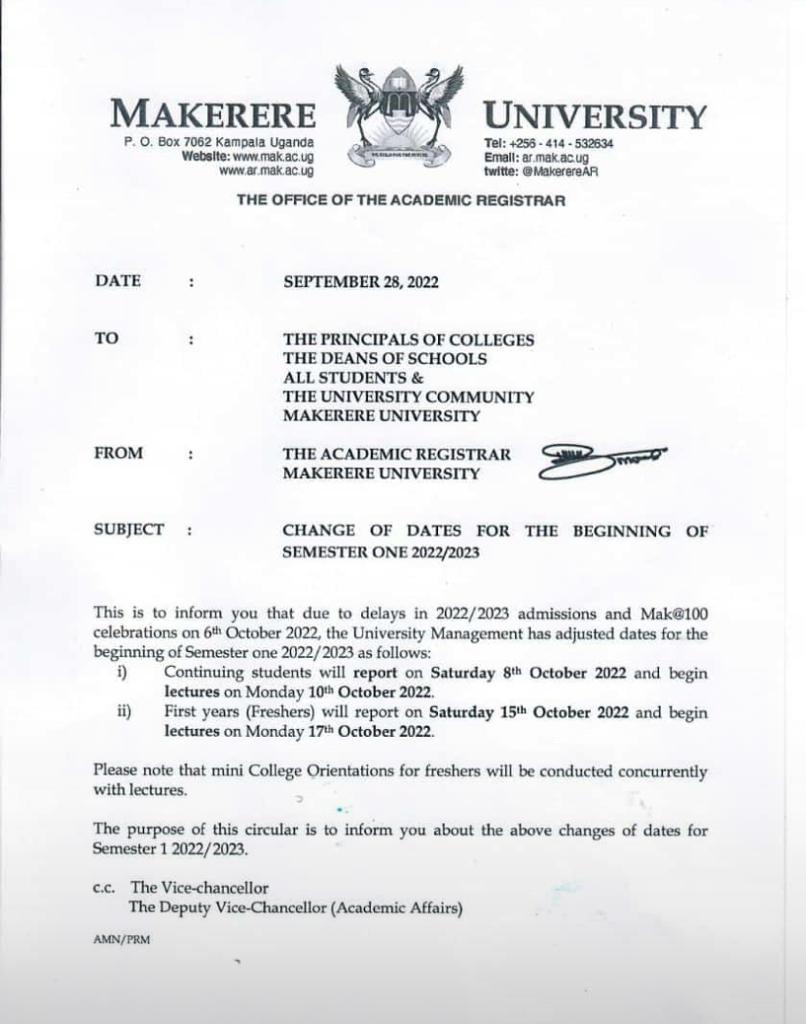 Comments