Makerere University Business School (MUBS) has opened the floor for interested parties wishing to enroll on various Diploma and Certificate courses.
MUBS made the announcement for Postgraduate Diploma, Ordinary Diploma and Certificate programmes offered at MUBS Main Campus, Regional Campuses and Private Affiliated Institution for academic year 2022/2023 through its various social media platforms.
Applicants are advised to note the following;
Application is online for all applicants. The online application portal user guide is provided in the advert (attached below).
The closing date for extension of undergraduate applications is Friday, August 05, 2022.
For more information on programmes offered at MUBS, please contact the Registrar's office on email registrar@mubs.ac.ug or 0414338140. Contacts for MUBS Regional campuses and Affiliated Institution are indicated below. Jinja campus – directorjinjacampus@mubs.ac.ug , ebarasa@mubs.ac.ug or 0702431499, 0751932885, 0706304025, 0740341174. Arua campus – directoraruacampus@mubs.ac.ug or 0772786905, 0701781486, 077289091, Mbarara campus – directormbararacampus@mubs.ac.ug or 0772333169 , 077255654, Mbale campus – mbalecampus@mubs.ac.ug or 0776574760, 070027079, YWCA – ywca.ug@gmail.com or TEL;039200138
The closing date for applying for Postgraduate Diploma, Ordinary Diploma and Certificate programmes is Wednesday, August 31, 2022.
Full advert is attached here;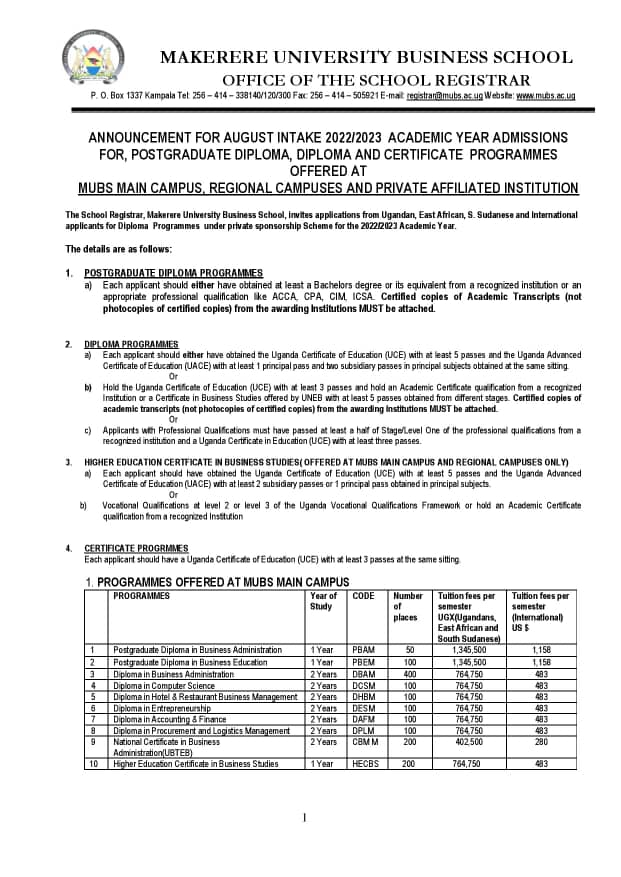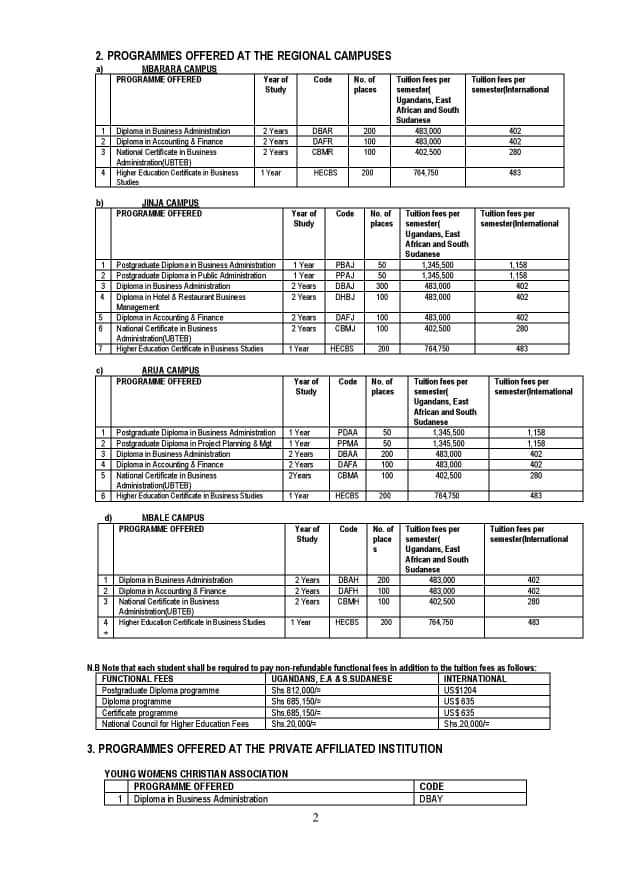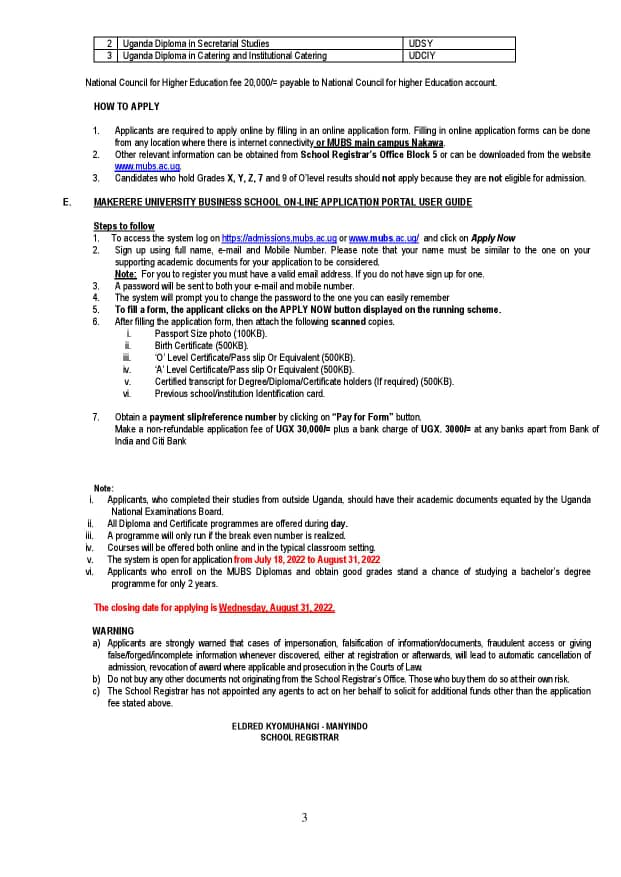 Comments