The 18th graduands of Kyambogo University have today 7th December 2022 seen their patience pay off and their dreams come true with the 18th graduation ceremony.
Elegantly clad in graduation gowns, those from Faculty of Special Needs and Rehabilitation and School of Management and Entrepreneurship proudly matched with their guardians to the East end pitch as early as 7:10 am for the 10:00am Ceremony.
The function was among others, graced with the presence of the state Minister for Higher education Hon John Chrysestom Muyingo who represented the Minister of Education and Sports as the Chief guest, the Vice Chancellor, Chaiperson university council, deputy Executive Director of National council for Higher Education and the Chancellor Prof. John Okedi who oversaw proceedings.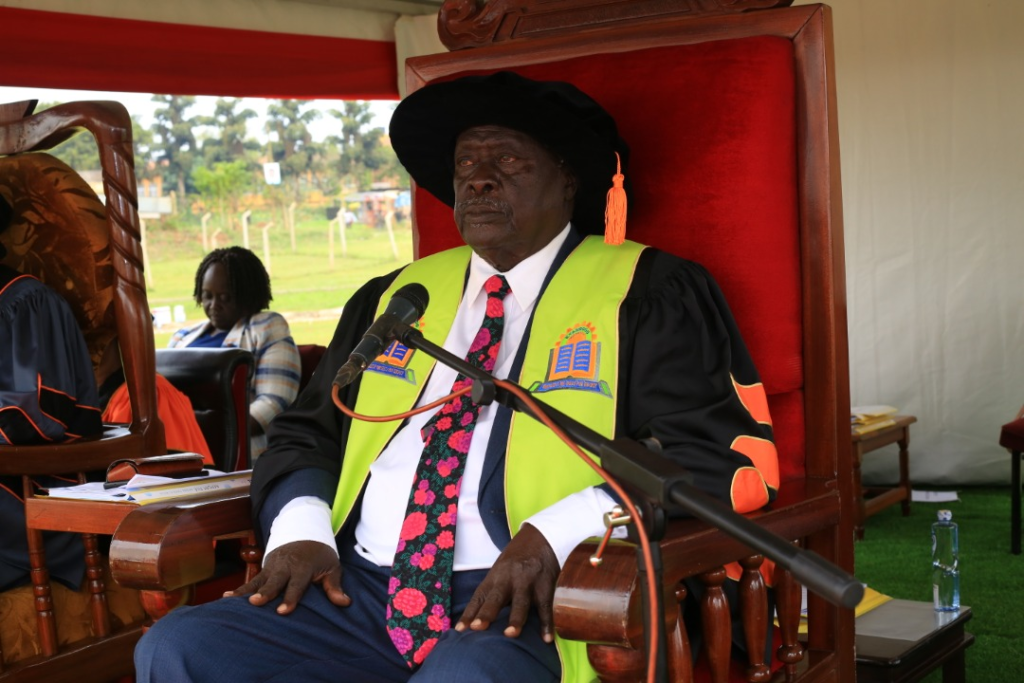 285 out of 12,080 graduands are graduating with first class degrees with the best two students having a CGPA of 4.85 out of 5.0. These are Muhereza Gibson from Bushenyi learning Center and Ssemaganda David from the main campus.
The best female student was identified as Nakaddu Zaitunie (Bachelors in Business Administration) with a CGPA of 4.83. Being among the students graduating today, she was specially recognized and given such a prestigious award that left many in admiration.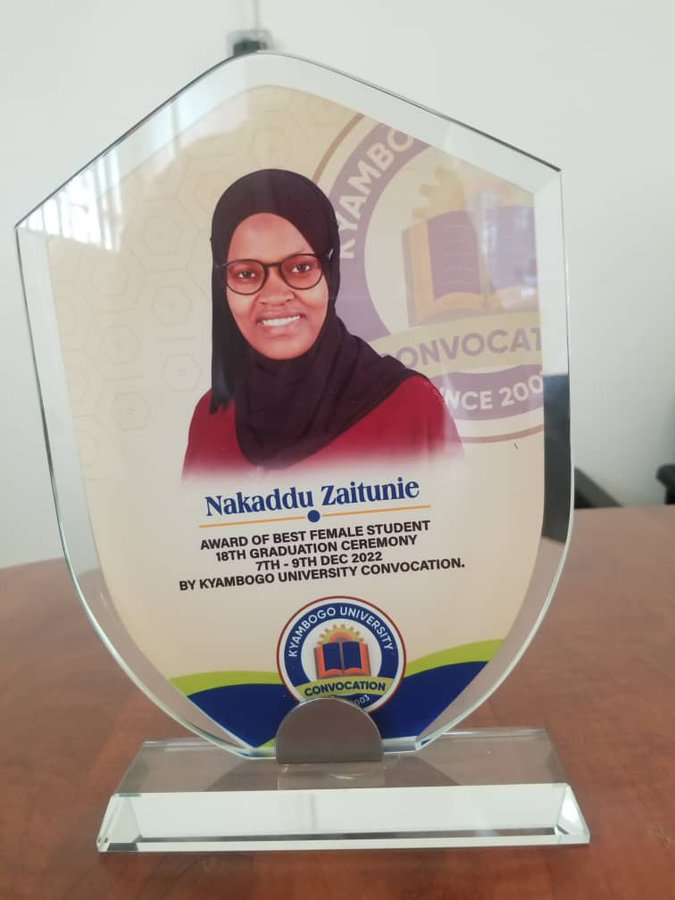 Bachelor of Science in Accounting and Finance had a total of 23 students who scored first class, making the biggest number of first-class scorers among the many programmes that graduated today.
The graduands were given about 10 minutes to dance to the sweet music playing before the arrival of important guests, so that they could, with great joy, relish what it means to be a graduand, after going through all the COVID lockdown delays, difficult examinations, the postponement of their graduation and the tedious clearing process.
It was indescribable joy, seeing parents and guardians scream and jump whenever they heard the name of their daughter or son.
The graduation ceremony is scheduled to take place for three days that is 7th, 8th and 9th December 2022.
Congratulations to the graduands!
Comments