The Academic registrar's department of Lira University led by Mr. Geoffrey Angela has released the program to be followed as the university holds its 3rd graduation ceremony.
According to the program, Lira University's graduation ceremony will happen on 14th January 2022 at the university graduation grounds.
"The Academic Registrar of Lira University with great pleasure announces that the 3rd graduation ceremony will be held on Friday 14th January 2022 at Lira University main campus," a statement read.
All graduands have been requested to clear graduation fees before 7th January 2022.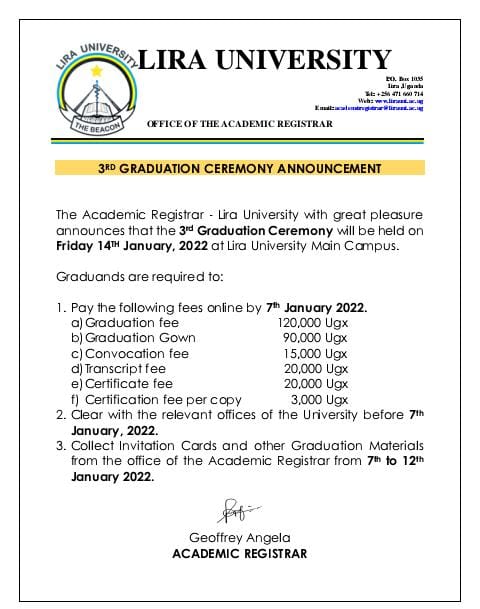 The academic registrar's department has also released the program for 2021/2022 academic year as shown below;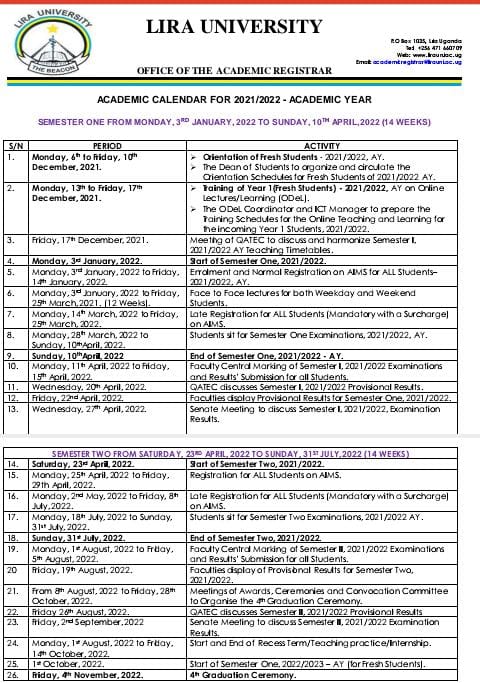 Comments