Uganda Christian University (UCU) Director-Academic Affairs, Christa K. Oluka, has announced the dates for this year's second graduation ceremony.
"The second part of the twenty third congregation of Uganda Christian University for the purpose of conferment of Degrees and awarding Diplomas will take place at the Main Campus on Friday, 28th October 2022," Ms Christa announced in a memo to graduands.
The prospective graduands' eligibility at this ceremony depends on the following:

(1) Clearance by Monday, 10th October 2022 with all the University departments using the Clearance form from the Academics Block.
(2) Display of your name on the notice Board of the Academic Block, all UCU social media platforms and website on Wednesday, 19th October 2022. (No student's name will be displayed before he/she has cleared with all University departments as required in (1) above and he/she will not be eligible to graduate)
These candidates will be required to pay a Graduation Fee of shs. 300,000 for Masters and Bachelors students and Ug. sh. 270,000 for Postgraduate Diplomas and Diploma students. The clearance form and UCU ID/ Passbook will be required at the faculty when picking your gown and hood and when obtaining your transcript and certificate immediately after graduation.
Students can pick Academic gowns & hoods from their respective Faculties/Schools starting from Wednesday, 19th October 2022. For further inquiries contact the reception at the Academic Affairs office.
It is important to note that students whose results are submitted to the faculty after the Senate Meeting will not be considered for the October 2022 graduation, but can apply to graduate at the next graduation in 2023.
Students writing their dissertations/field work/project reports MUST have submitted their final copies for grading by the last day of the semester Wednesday, 19th August 2022.
More details regarding the event are herein attached beneath;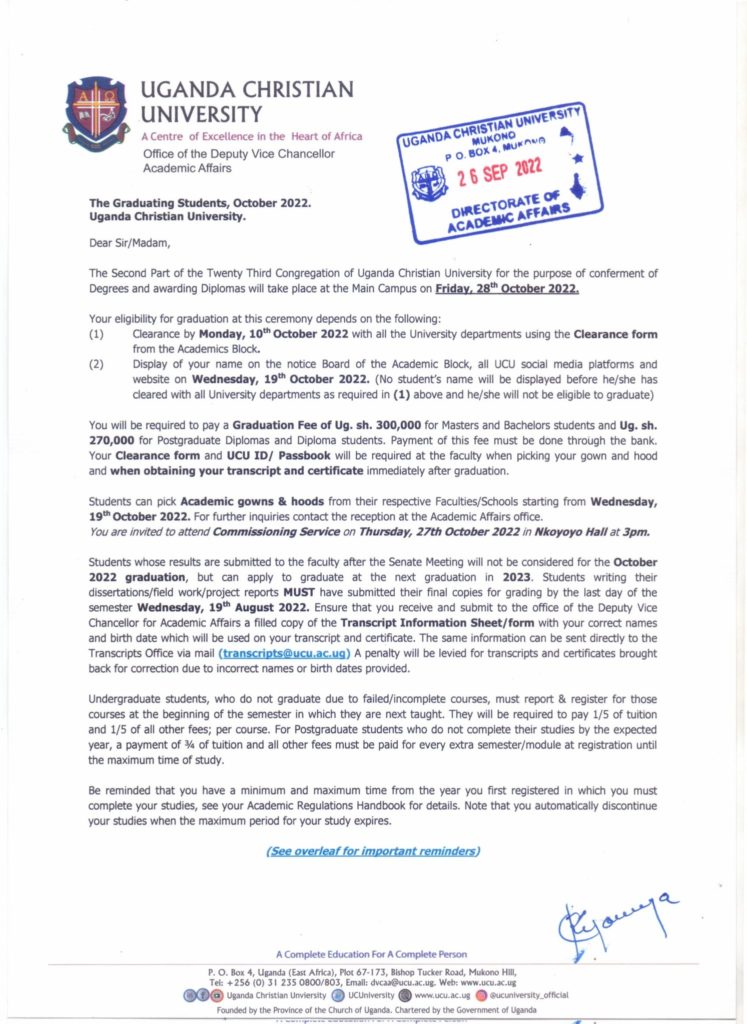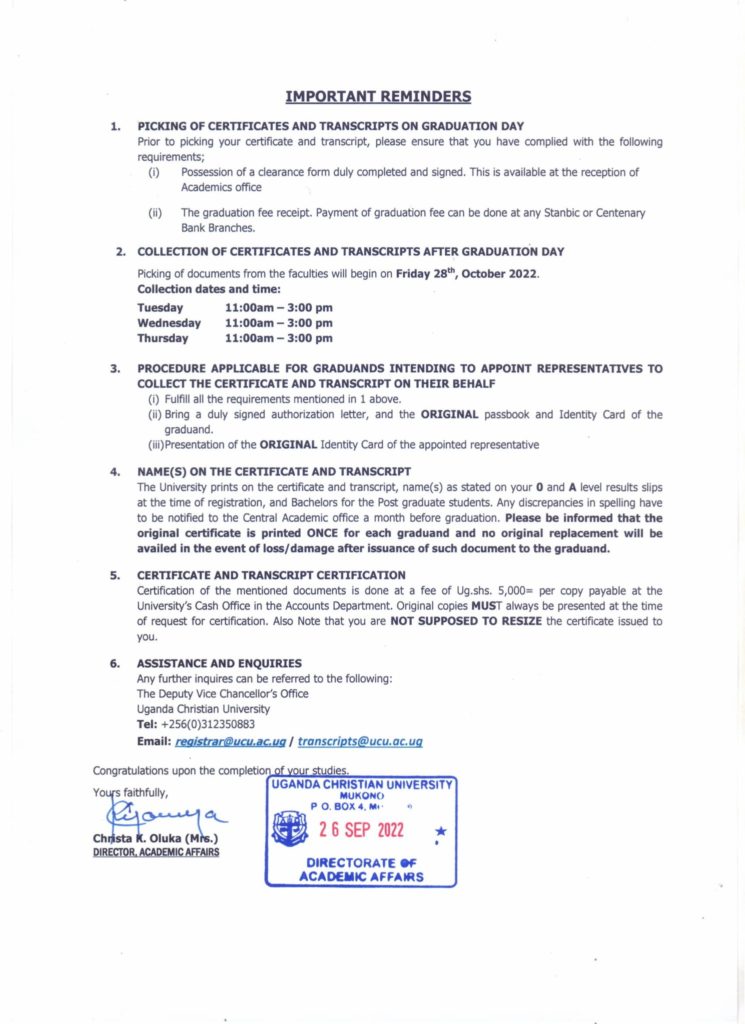 Comments