As if the temporally shutdown of schools wasn't enough pain for University students in Uganda, various companies have added salt to this fresh wound by calling for the cancelation of their Internship programs. News reaching our desk indicates that majority of the students in both Public and Private Universities were scheduled to start their internship programs in June but this won't be happening any time soon due to the COVID-19 pandemic.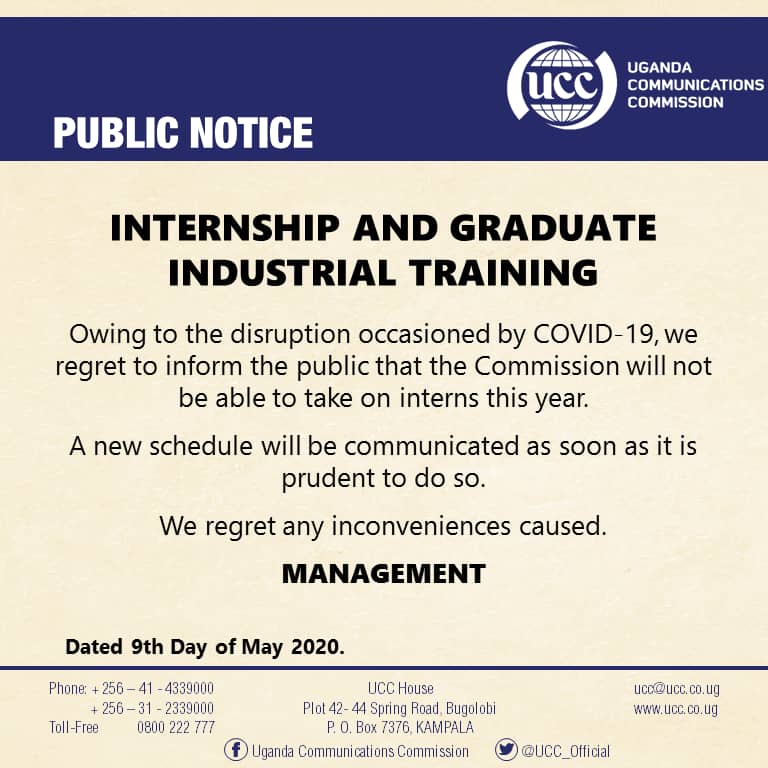 As a response and safety measure by various companies to combat Corona Virus, many have been seen to cancel their June-August, 2020. Key amongst companies that have made this bold move are Vision Group, National Social Security Fund (N.S.S.F.) and Uganda Communications Commission (U.C.C.) which as of today made an announcement on their official Twitter Account that they wouldn't be taking on any interns this year.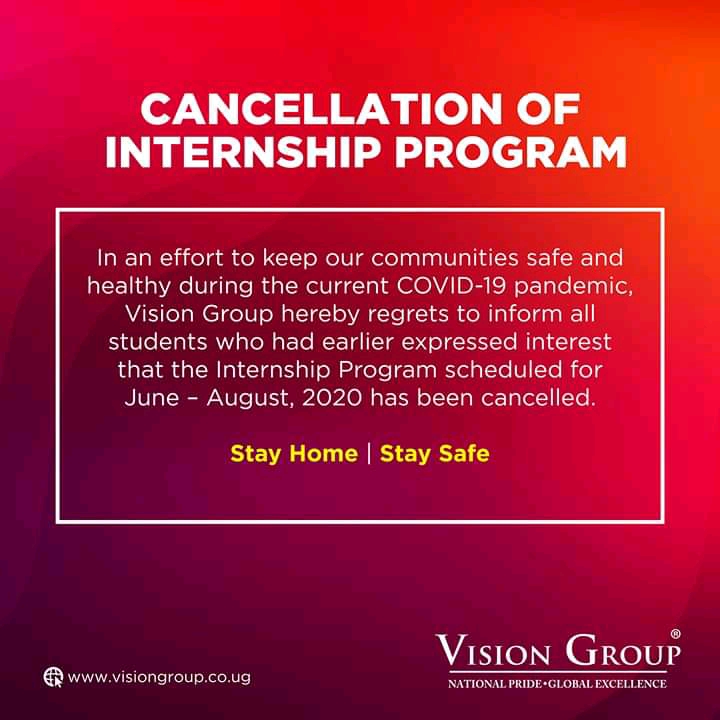 This measure left students in various universities like Makerere University and Uganda Christian University among others stuck as they do not know what their next move shall be. It is also worth noting that at the moment, Universities don't seem to be offering any probable solutions to this issue.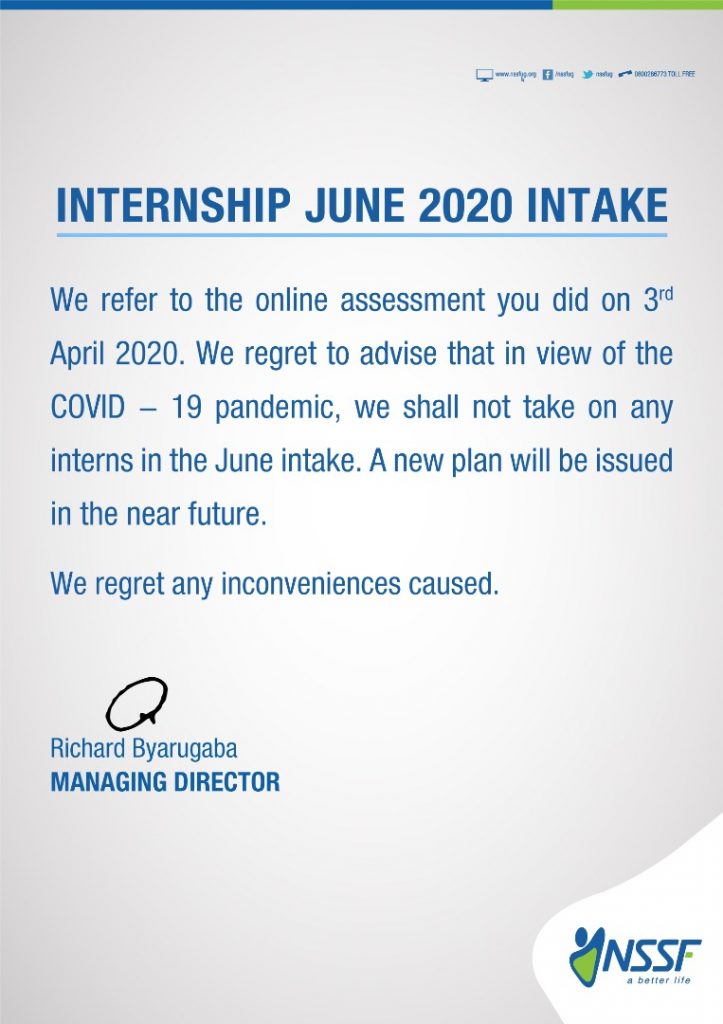 We hope the Ministry of Education and Sports will work together with Universities that have Internship as a mandatory requirement to assist these students.
Comments