Gulu university students have raised an alarm over the exorbitant user fees that hostels are squeezing out of them. Students at the university that reside within hostels have had to pay unfair charges such as storage space for their property left at hostel while away during the recent lockdown.
Gulu hostel owners joined through their association GUHOA (Gulu university hostel owners association) demanded students to pay storage fees of 20,000Ug,shs per month during the lockdown period as assurance of safety of their property. This brings the total storage fee to approximately 120,000Ug.shs for the whole lockdown period.
According to GUHOA, the storage surcharge was proposed by the Gulu university minister of off campus affairs.
Due to ravages caused by the pandemic, Gulu university hostel owners found it necessary to reduce hostel charges by a mere 50,000Ug.shs in order to make hostels affordable for all.
Despite the weeks spent doing online lectures while away from hostels, Gulu university students are required to pay full hostel charges with a slash of 50,000 Ug.shs for the less than two months they are to spend at hostel.
Mathematically, Gulu university students who left their property at hostel will have to pay more than the normal charge despite the reduction on hostel charges.
Students want to therefore pay only 30% of their hostel charges given that they are to spend only 5 weeks at hostel.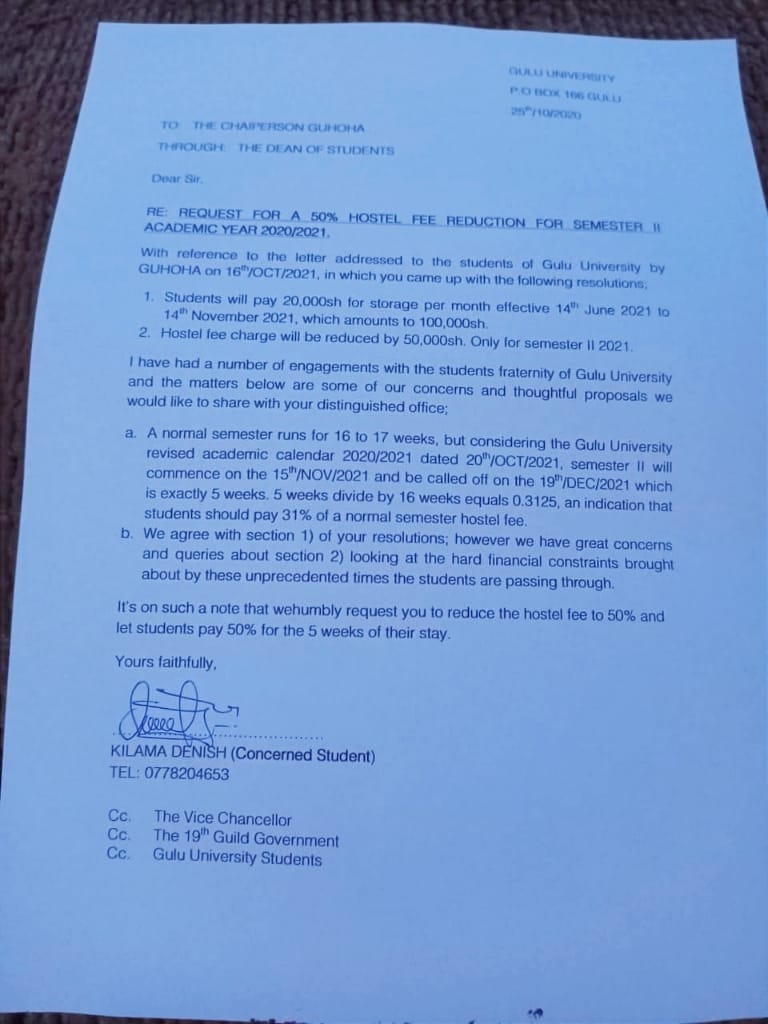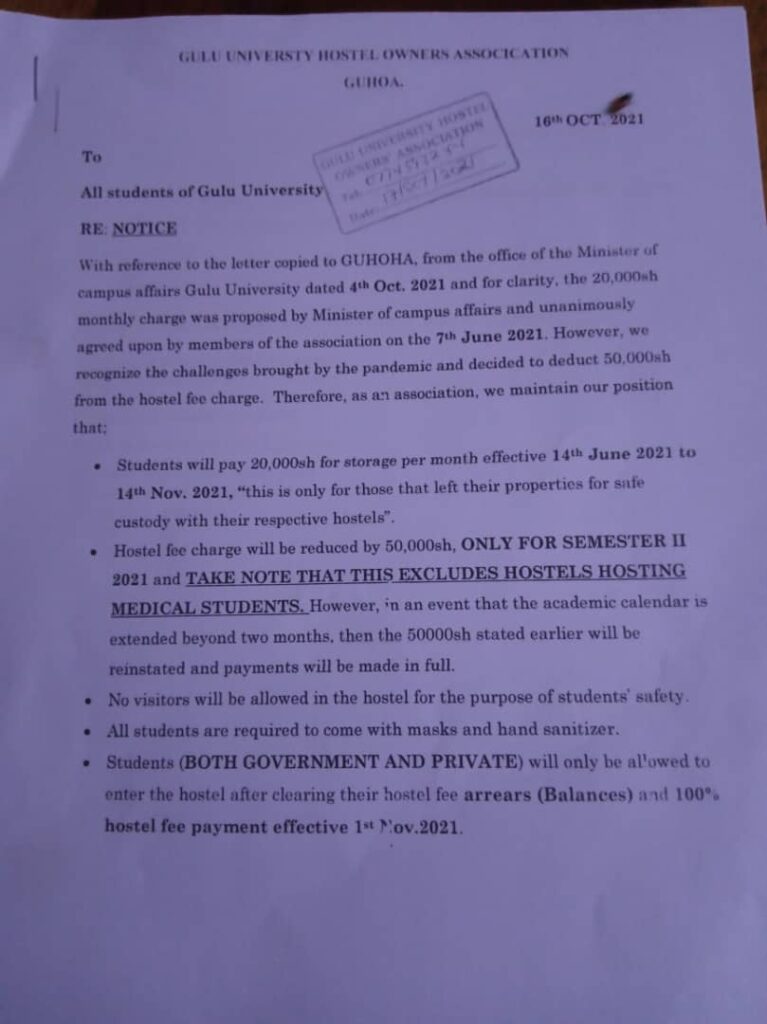 Comments