Last night was a romantic experience for campusers who turned up for the Club Amnesia's campus night at the Jinja Road-based night club. The Valentine's Day themed night featured a kissing competition where various couples showcased their kissing skills to the public as they openly swapped saliva like they're chewing sugarcane.
The bold campusers contradicted with the phrase 'Freaky in the sheets' as they instead moved their freakiness to the club.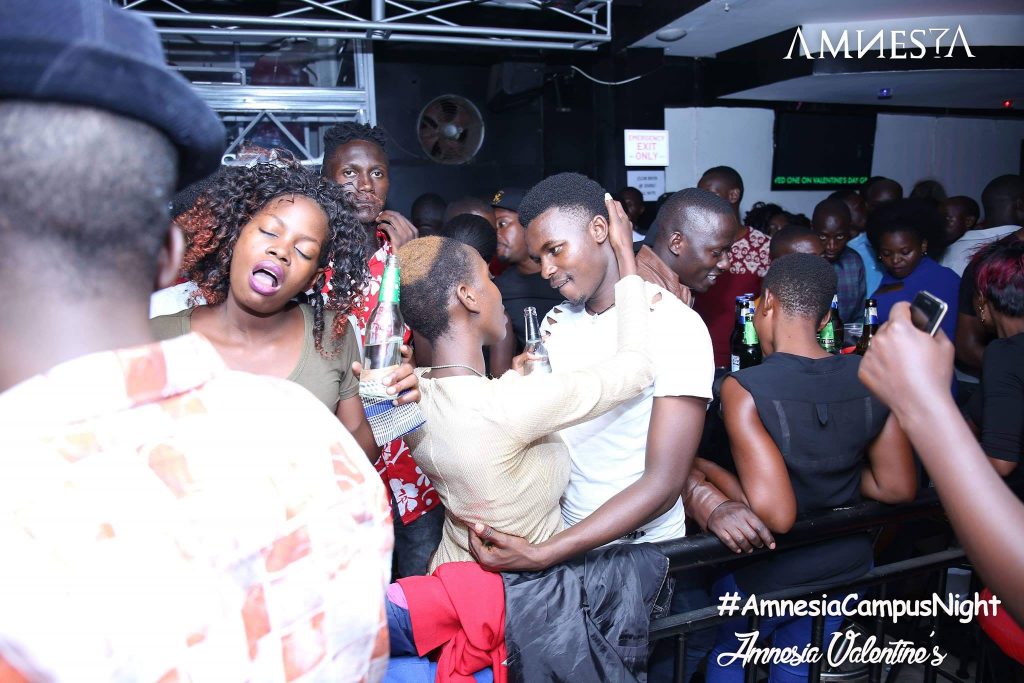 Unlike the usual nights where campusers grace the night just to booze and dance, yesterday campusers proved that they know how to love as most of them turned up with their loved ones for a romantic experience.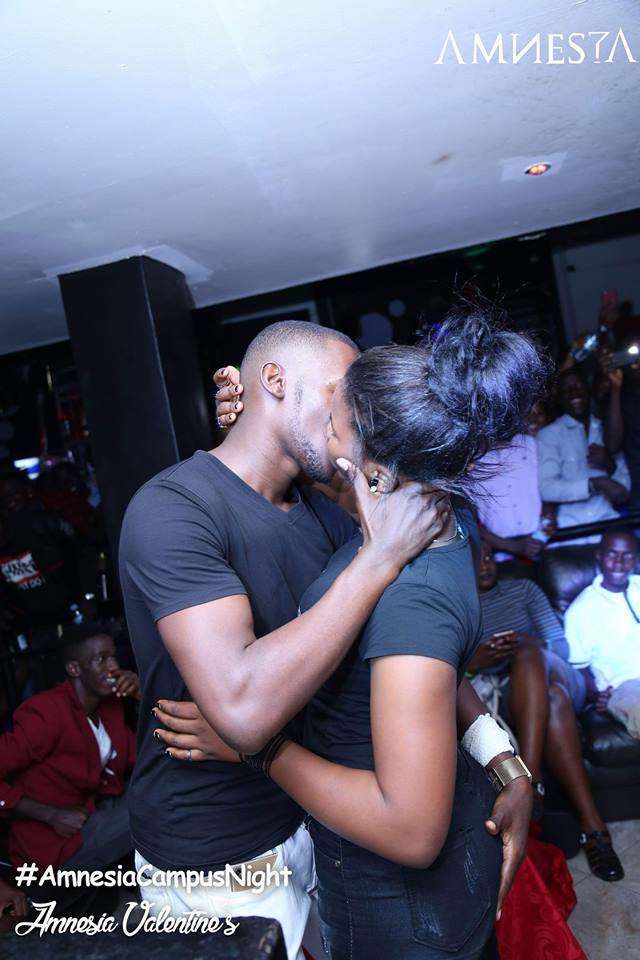 The night also featured crooner Kenneth Mugabi who massaged revelers' hearts with love ballads before he performed his famous joint Naki. A cocktail of love, booze and soothing melodies made the campusers' night more interesting as they cuddled throughout the night.
The best dressed couple scooped a one year free membership to the club. The winners of the kissing competition walked away with lots of gifts as well.
All photos/ Amnesia FB