Mildred Tuhiase Amooti, the news anchor on NBS Morning Breeze and NBS Live at 9 is the hottest TV personality who has taken our screens by storm and has been the talk of town about her resilience and commitment when it comes to bringing you captivating and thrilling news you can expect with an exquisite touch. Campusbee reporter Enywaru Piusantos took a stroll with her down memory lane to narrate her campus days. The talkative fellow had these memories to share;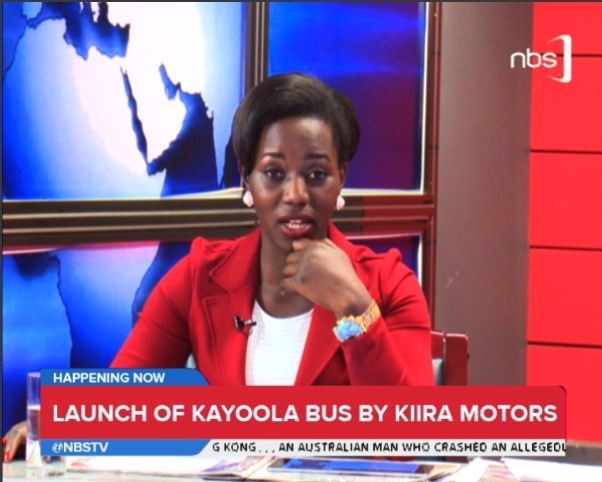 Good Morning Mildred!
Good Morning Pius, I hope all is well at Campusbee. You people are doing well.
Which University did you go to and what course did you pursue?
I went to Makerere University and pursued Bachelors in Information technology. (Laughs about it being different from what she does now).
So what are you doing in journalism?
Journalism is more like my passion. I enjoy doing it.
Which hall or hostel did you sleep in?
I used to stay with my sister because being the youngest in the family, I had to be protected by the elders and to monitor my movements. She was a doctor at Mulago though she was also still studying meaning we were both students.
Tell us about your campo experience?
I come from a humble family where it's not that I lacked something, but because I got just enough and was given what I desired, even though it came in late, it still came after all. I used to walk from Kyebando where I used to stay through Mulago, Katanga then use the Eastern gate to campus for lectures.
Since I was an active participant in church, I used to walk through Kikumi Kikumi to my church; Christian Life Church in Bwaise and yes, I was church girl. Although I could have money for a taxi, most times I used to walk.
I also don't remember buying handouts while at campus because I would get notes online and even though I was an IT student, I maneuvered my way around. I didn't have a lot of time at campus because of me reading news.
How did you juggle the two?
I was a day student and my lectures could go up to 4pm and the news at Top TV was in the evening at 9pm… so I would make it to office by 7pm. And it was not a hectic schedule for me as I only had to prepare scripts and read news.
Did you hate or Chop any lecturers?
(Laughs out loud) Well there was a course unit called Interactive Programing. I didn't really like it because the lecturer missed a lot and it was overly practical but I used to be a loyal student because I remember chopping only 3% of my lectures. This would come in when am lazy to walk or when I am watching a movie. I had a tough sister who wouldn't tolerate chopping lectures and this helped me not to chop a lot. What helped me pass were mainly group discussions.
What's the maximum number of retakes you got?
I didn't get any retake but I missed a paper of which to date I ask myself if I was stupid. I missed a paper called communication skills because I had a wrong timetable. I came for the paper on Thursday after it had been done the previous day Wednesday (laughs).
What was your most embarrassing moment while at campus?
The one moment that was embarrassing but understandable was when I had to read lunchtime news and I was in a lecture of one of the toughest lecturers. As I walked out, she stopped me and asked me where I was going and when I told her I was on my way to work to read news, she calmed down and let me roll on which was a bit of an embarrassment because I was in front of the lecture room full of people.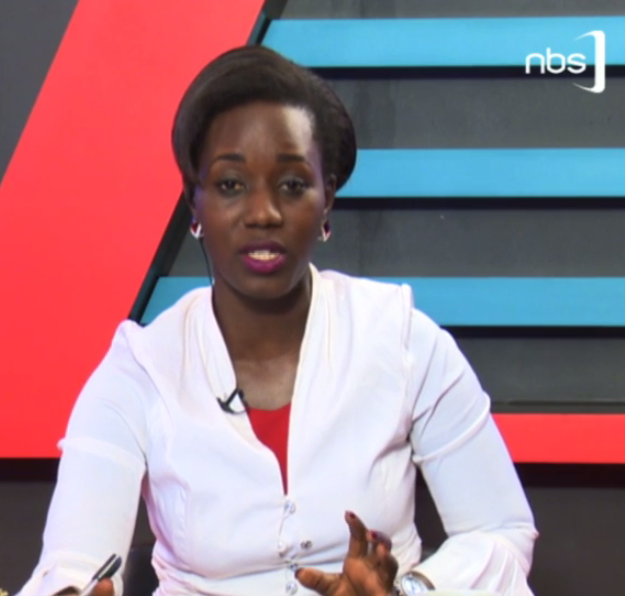 What's the first item of value you possessed while at Campus?
My first item of value was my business. I didn't have a lot of money but I ventured into nursery farming because I am a very enterprising woman who used every penny to invest in my business. To me, that was valuable.
Straight Up! Tell us about your dating Lifestyle at campus….
[Bursts into laughter]… Okay I dated at campus but he was the same guy I was dating in form 6 (my mum or sisters should not read this, she jokes…laughs).
So are you still dating the same guy?
Well, not the same dude I had while at campus but someone else. Yes I am dating!
What was your worst bar experience at Campus?
Truthfully I've not been to a bar! I tell this to people and they say you're lying. All my life I have never been to bar or a club in anyway. I am a church girl and that is the foundation I grew with to date.
Did you ever run broke while at campus and if yes, how did you deal with it?
*Clears throat* I did run broke and like I told you I used to walk most of the time. There was this time when I used to feed on mangoes for lunch when I was broke (at this point I want to burst into laughter…but… but…) There is a time I remember I fed on maize and water at campus. One thing that kept me moving though was my mindset. I believed that it was not all about what was happening then but what will happen in the future. I was not the only broke person around campus….my friends too were. When we felt we were loaded, we would eat from Wandegeya.
What was the poorest mark you got while at campus?
The poorest mark I have gotten while at campus was in Interactive Programming which was a 47%.
While at Campus who was your favorite celebrity?
I looked up to Pastor Wilson Bugembe who I so much related to in my hustle and struggle. On the outside, I used to look up to Juliana Kanyomozi because I would admire the way she had an approach to life.
Summarize your campus lifestyle in roughly five words?
I must say it was a trying life for a young girl, but it depends on what you stand and live for in life. Don't pay attention to what you are going through in life but pay attention to what you want to achieve in life and work out strategies to outdo the current situation.
Btw, how did you handle your stalkers and crushes?
*Clears throat and laugh out* Even me I had crushes on other guys, it's only normal. I noticed if you have a crush on someone and they are distant from you it becomes hard but when you come closer to them, it erodes faster. I was talkative and I would talk to anyone. So that would easily dilute crushes here and there.
Are you naturally talkative or it's just you pulling off stunts on TV?
I am bubbly. I've been talkative since I was a kid and my mum knew that all the way. She would look for where there is a crowd and then she would easily locate me. I've been talkative all my life even in the village and that's naturally me.
What baffles you when you look at the events evolving in campus right now?
I get amazed by some of the issues that students do strike for. I was a private student but issues of 60% and not all of us could handle them. Let someone do their papers and at least take their transcript. But the striking culture is almost becoming a norm which is spoiling the image of the university and time of other students.
In nutshell, what's the spectacular event that brought Mildred Tuhaise in the limelight of TV?
What brought me to the limelight is coming to NBS TV and specifically the live coverage which I was engaged in. What brought me into the limelight was me stepping in the shoes of Simon Kagwanjala who was considered a formidable host. I won't say I've done much but I've at least tried.
Then the one on one we had with President Museveni. He's a very intelligent & intimidating man. I got more anxious to ask him and that played a role too in my efforts.
Lastly, the elections that come in from the bashing. The provisional results also brought a bashing from the audience and the results caused a bit of an uproar and brought me to the limelight too.
After you doing IT and now in Journalism, What's you message to the people at campus?
The job market in Uganda is funny. Sometimes what you expect to get is not what you get & end up settling for any job opportunity that comes around. The problem with the Youth is that they want to start big and from Up, nothing starts from Up unless it's a grave. Let's be patient in life and also understand your competence.
I did what I studied because I wanted to challenge myself but now that I am in Journalism, I would love to go back and study the basics and dynamics to be much professional. Just start small and accept yourself to start small and with patience and commitment.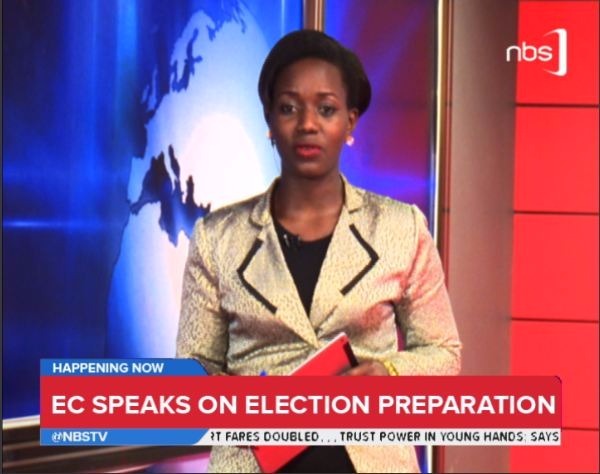 Mildred Tuhaise Journey to TV stardom.
I did start off as a Teen Presenter I must say and I didn't see myself on TV. I always saw myself as a designer because I loved Art, loved making a lot of craft when I was young and craft out a bit of clothes that I took out to tailors and told to make something brighter. However, the idea of TV came in my Form 4 vacation in 2005, I was in a church part of a Youth ministry and one time a gentleman working with Top TV comes and tells me if I could voice an advert.
I had never done that but when I went and did the advert, which was okay for a teens show, he told me to come visit though as a guest on a Saturday show and I was almost becoming a frequent guest. I was eventually taken on as a teen presenter for the show around 2007 and I rose through the ranks as I did different shows. A teen show, a cookery show, a music show, a kid's show and that grew my ability to do just about anything on TV.
However, news came in specifically around 2009 during my campus time. While at campus, one of the ladies who was reading news was moving on to another station and the other was going for Maternity leave so there was a gap. The editor asked me then if I could do news and I told him yes.
I stayed with Top TV until 2012 in October and then moved on to WBS where I was taken on for a morning show and news with a bit of reporting.
I stayed at WBS till April 2015 last year when I joined NBS TV and I am still doing the same thing. I've been to three TV stations.