By Evaline Alum
Makerere University student, Atwesigye Queen Elizabeth, was on June 11th crowned Miss University Africa Uganda 2022 after nailing down 26 other Ugandan university 'queens'.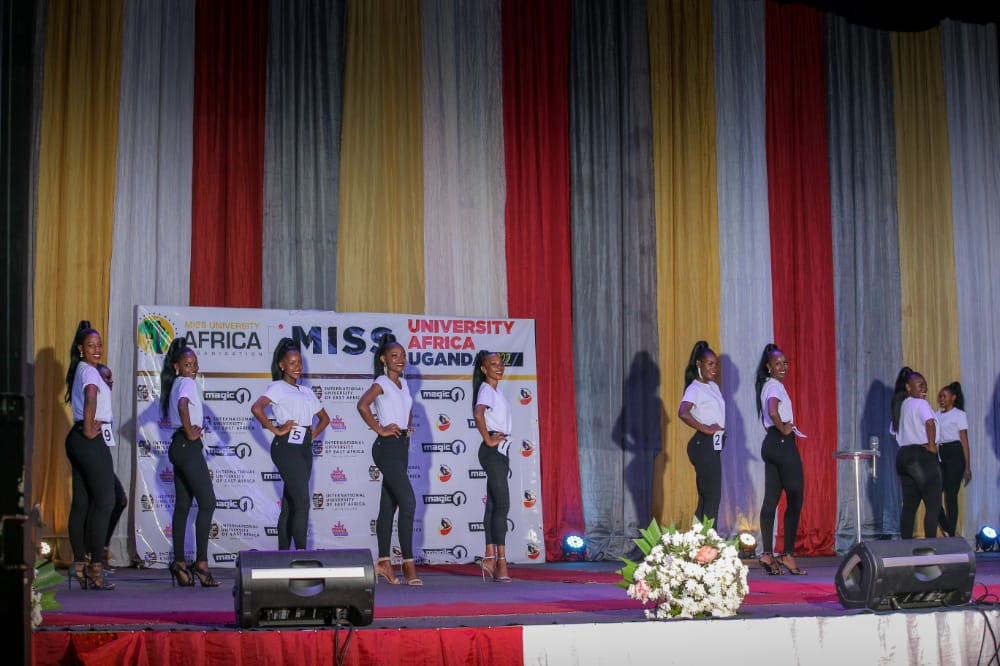 The beauty pageant was held on June 11th, 2022 at the International University of East Africa (IUEA) auditorium theatre.
Teenz Crown hosts, Judie Bae and Big Boy Ishaque, moderated the event, which was live on Teenz Crown TV (YouTube).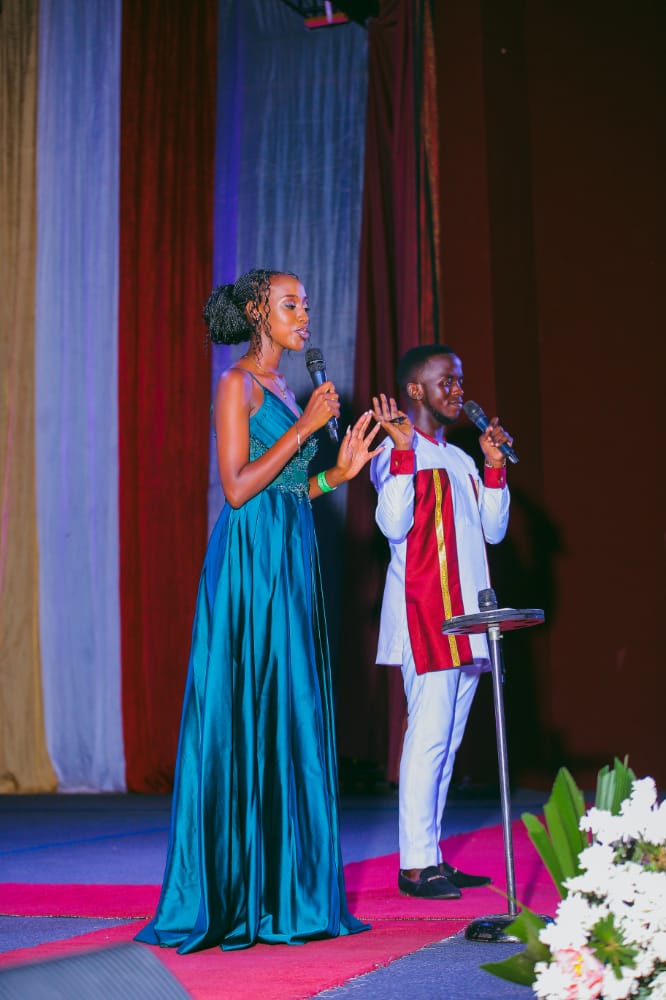 The "beauty with a brain" queen was selected after a battle of wits and beauty that saw the 27 contestants go through different rounds, including talent showcase, casual wear, cultural wear, creative wear, dinner wear, and a Q and A knock out session.
When asked: "Why is it important for a model to look good?"
Miss Atwesigye replied; "A model means someone that other people can look up to, so for a model to look good and be smart, means she or he is there to inspire other people."
Atwesigye Queen Elizabeth clinched the crown with two other queens; Miss Uganda Christian University (UCU) Kampala, Victoria Atukunda, who was crowned as 2nd Runner Up and Miss Young Men's Christian Association (YMCA) Comprehensive Institute, Kuteesa Esther, as 1st Runner Up.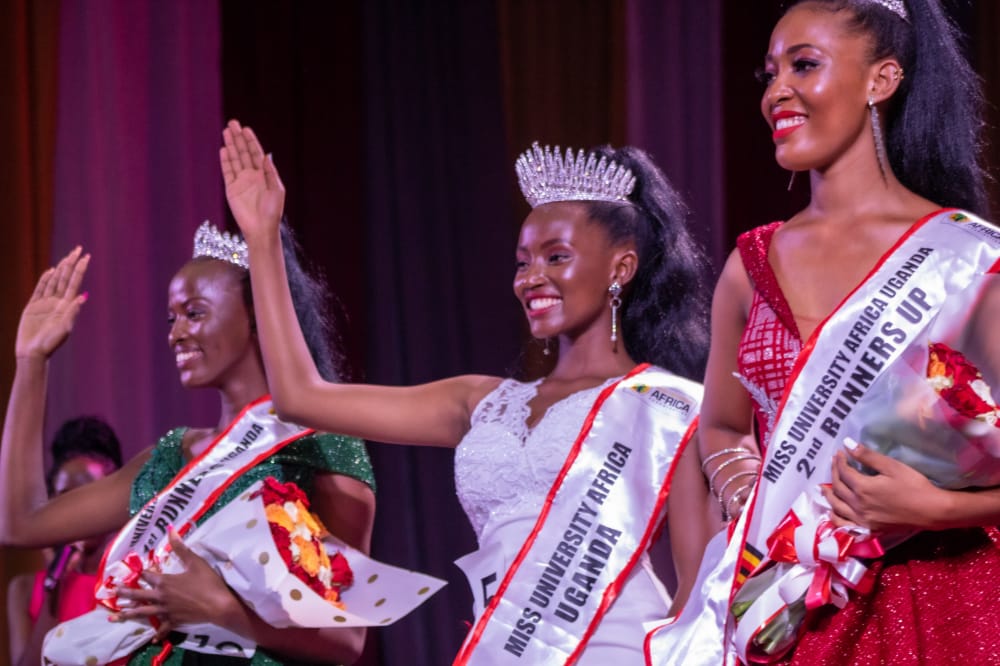 This year's Miss Popularity title went to the host, IUEA's Queen Esther Furaha Cirimwengoma, who reaped the highest number of online votes with 13.6%.
Other outstanding participants were; Ashley Nakiyingi, Miss Kyambogo University who emerged as Miss Talent; Charity Bongomin, Miss Uganda Christian University Mukono as Miss Cutwalk; Muhoza Sharlote, Miss King Ceasar University as Miss Creativity; and Nabule Precious Gloria, Miss Buganda Royal Institute as Miss Culture. All the 27 queens were also awarded Certificates of participation.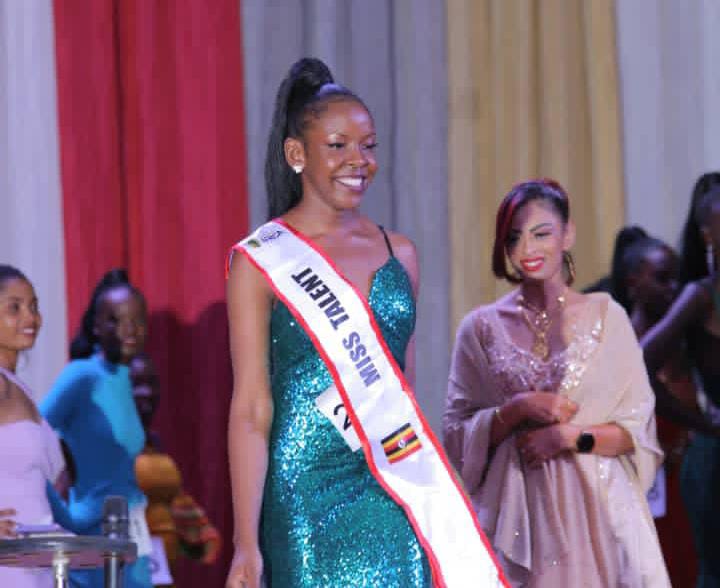 Miss Fathlun Alwi, the IUEA Marketing director, sashed the winners of Miss Popularity and Miss Talent.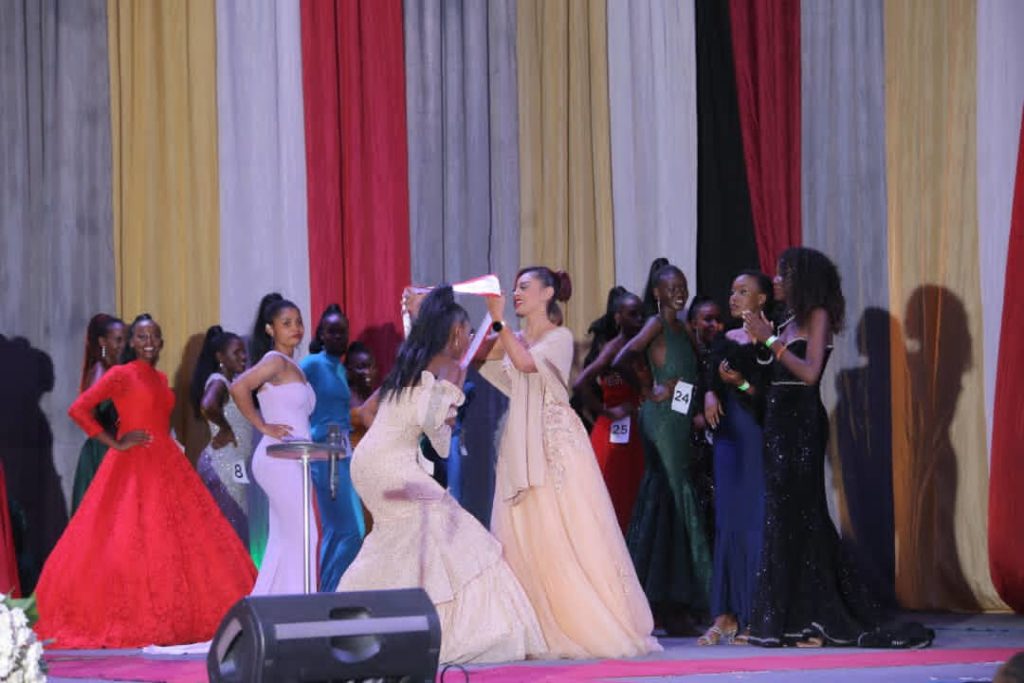 The outgoing Miss University Africa Uganda 2021, Yvonne Nabaasa Abias, and the Chief Judge, Atuhaire Markline, the former Miss University Africa Uganda 2018, crowned the overall winner, Atwesigye Queen Elizabeth.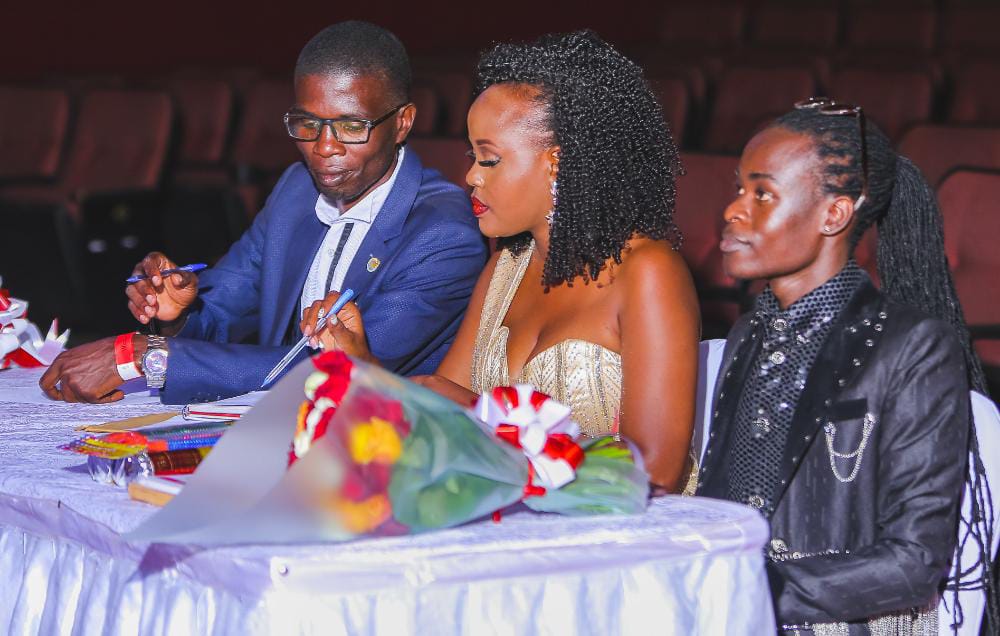 Queen Elizabeth says that she plans to use her new title to empower people with disabilities across Uganda and Africa to discover their talents and skills.
In an interview with Campus Bee, she said that she was "elated to have won" and promised to do her best to represent Uganda in Nigeria.
"Thank you to everyone who supported me, especially my classmates. I never thought I would win this. I must say it was only by God's grace. I promise not to let my country down when I reach Nigeria," Queen Elizabeth said.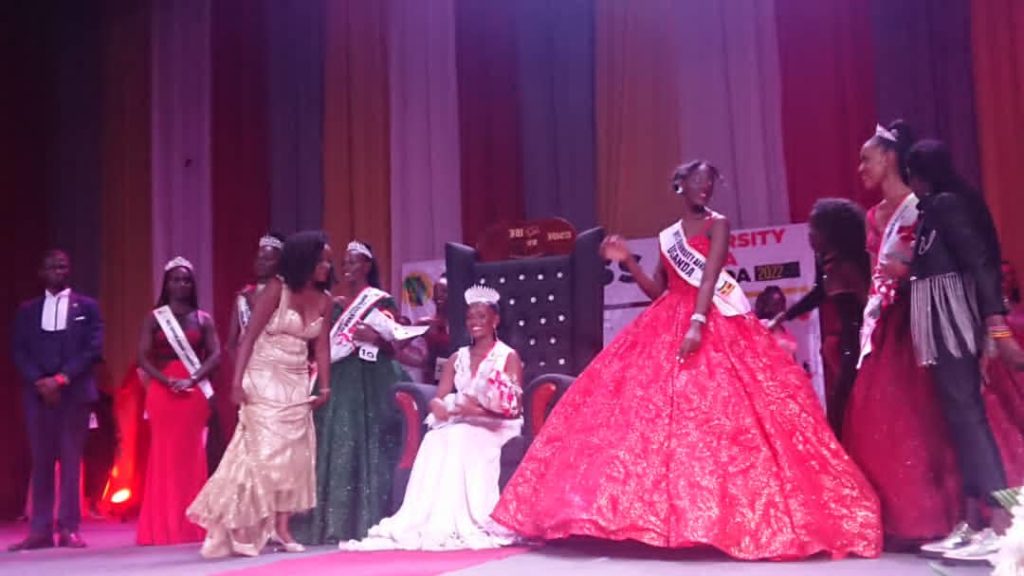 Atwesigye Queen Elizabeth is currently pursuing a Bachelor of Arts in Music at Makerere University. She has also been on the Guild Representative Council (GRC) for Makerere University School of Liberal and Performing Arts for the year 2020-2021.
She will be representing Uganda in Nigeria, where she will compete with 54 other delegates from across the African continent for the crown of Miss University Africa 2022.
Queen Elizabeth now stands a chance of not only coming back home with the continental crown but also a cash prize of $50,000, a new car and becoming an official United Nations Students' Ambassador.
We wish her good luck!
Comments