By BeeSnoop
Sunday night at Casablanca, Kololo is like a Friday. People especially Muk and Mubs students party like there are no lectures the next day. AS usual, the buzzing bee hit Casa and managed to exhume this honey. Enjoy!
When the weather got too cold, he had to hold that a** real tight!
This dude couldn't let go of the a** what was he holding in there?
When girls become too scarce, you gotta share!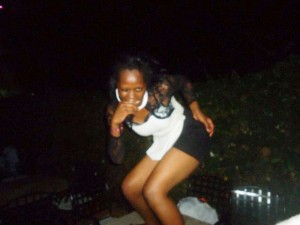 She was slippery when she got wet (Ps: It was raining *wink*)