As we relax at home awaiting the Uganda Cranes game on Friday against Senegal, they are on strike. The national team on duty in Egypt hold FUFA by the collar in demand for their payments that were promised. The amounts in figures, $4000 and $2000 dollars for a win and a draw respectively are tolls the cranes milleneals claim haven't graced their accounts. As a result the whole team hang their boots on nails by the laces, if not threw them away today and refused to go for practice till their due demands are met.
Abdu Dilshan Wasike in his tweet says he had "checked in earlier at the Arab contractors stadium" only to be informed there would be no training". All due to "a row over bonuses".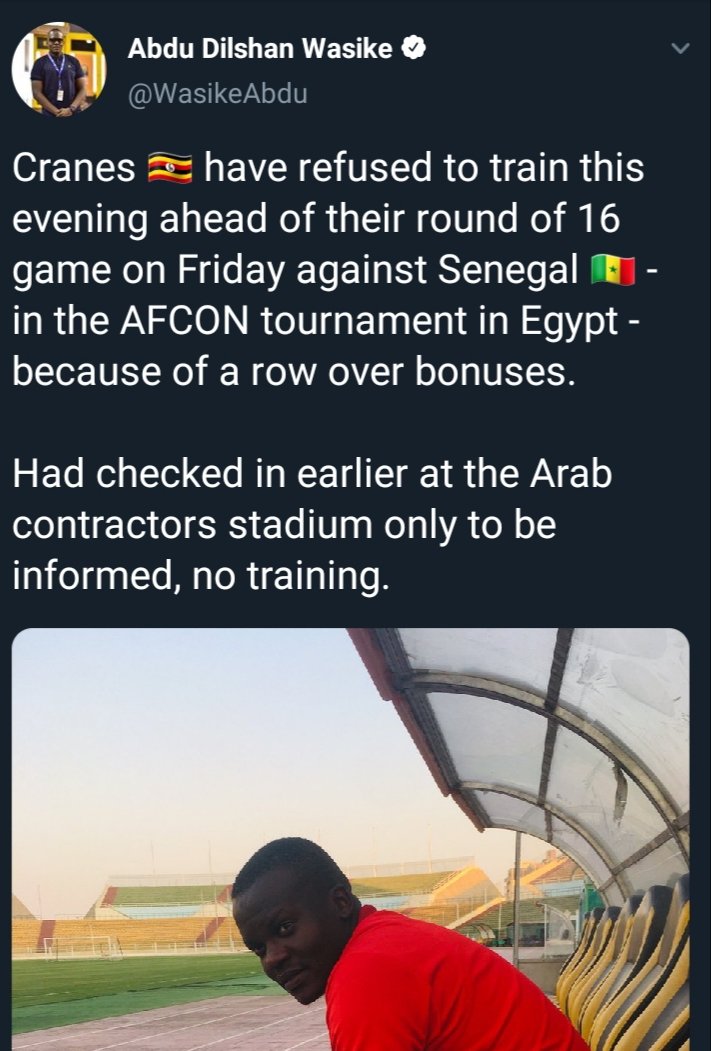 Protestors have taken to social media platforms, twitter in the lead. The prominent such as Robert Kabushenga, CEO vision group, at 6:18am today let loose on his handle calling out to Ugandans to point gun barrels at the Federation of Uganda Football association by not wearing the jersey. The more angry suggest they should go as a far as cancelling their citizenship with affected parties to declare persona non grata, on Friday as a defiance to the terror the Uganda Cranes have to go through for their pay. His voice, with a hash tag "#payugandacranesallowances" was made louder by the likes of Andrew Mwenda as well.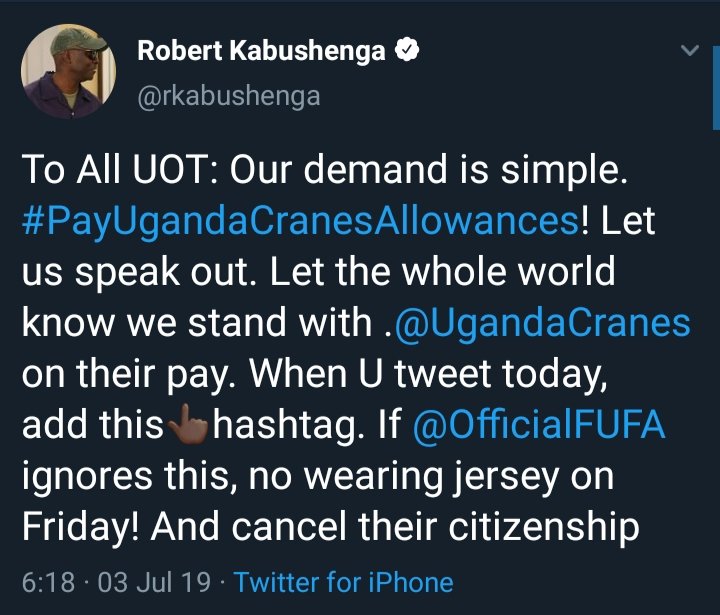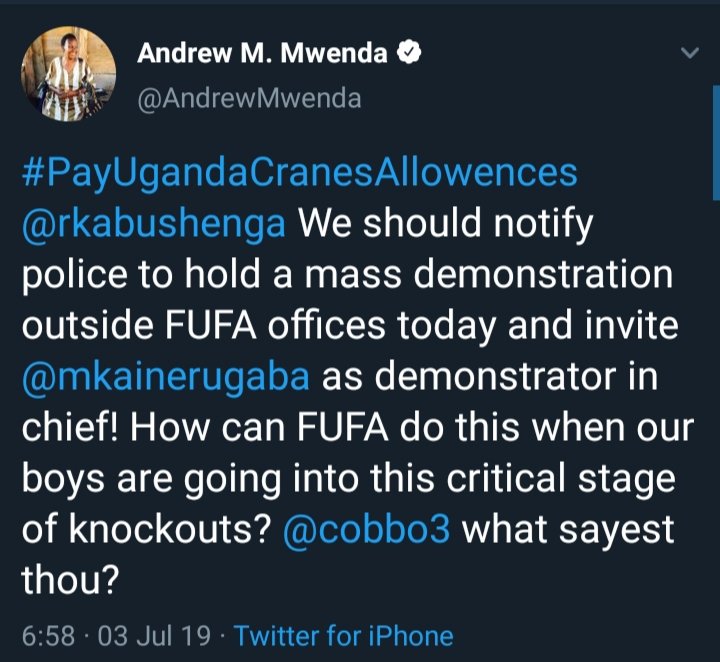 The #PayUgandaCranesAllowances will probably be trending any minute if nothing is done. This is very disappointing seeing that the Cranes have clearly worked tirelessly to make it this far. There questions of whether they are intentionally losing because of there payment or not. Magogo, the FUFA president is yet to confirm or deny these allegations.
Hopefully, come Friday all this will be sorted. The team for Senegal is already in practicing as they prepare to face the cranes. It is not the first time the Cranes will be playing against the team in Senegal. Let's hope that all this will be sorted and the Cranes can continue to take the Uganda flag higher.