This year has been so kind that it has generously flaunted it fine creations in our eyes. Meet the top 12 MCMs we have had this year. It takes more than just looks to crush on someone. Feed away at all this compilation that proves black don't crack.
Felix Waiswa
After seeing the Kyabazinga and a few other representatives, Waiswa Felix is also confirmation that cute Basoga guys with a commendable sense of style do exist. He is quite a handful of wit and astuteness too. This rich twin has had the lands of Ndejje shaking and competing. The solid bodied and awesomely shaped torso dude is a Ndejje University hot cake who leaves no amity wherever he goes. His good looks are traumatizing but also perfect for inspiration. The kind you look at and want to make a song out of. You cannot glare at him and not appreciate God's creation. Felix has a striking personality. Very humble, respectful and quiet but his heart is bubbly towards everyone. Cupid camps in his heart. He is a very simple and trendy guy that loves making friends and doesn't like having his nose poking in other people's business. He holds respect with very high regard and gives it in equal measures to everyone around him. He was reported to have said " I love a lady that respects herself, this goes to my friends too because I hate embarrassments and I consider disrespect as an embarrassment."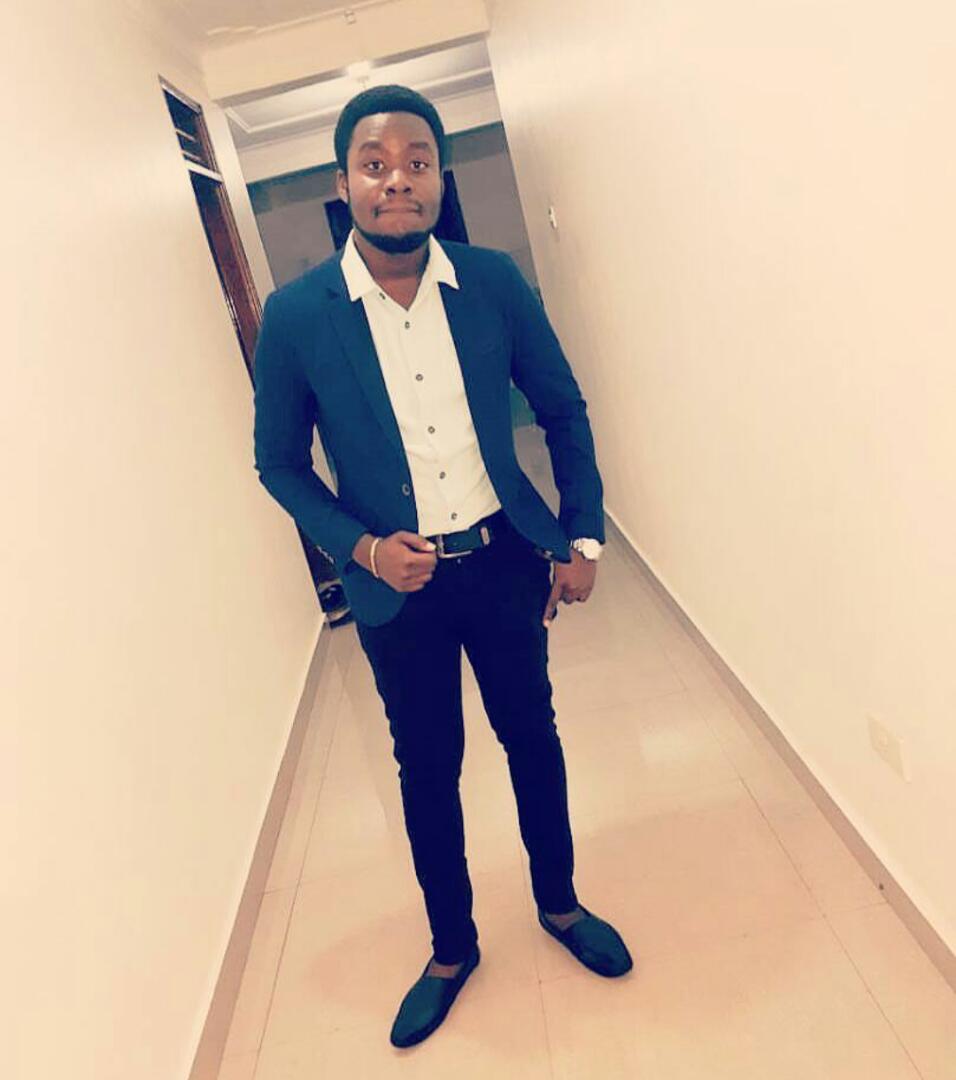 Agaba Keith
If you ever thought you knew hot guys hun, you thought wrong. Let me burst your bubble with this new hottie. He is the new kind of low-key 'Hot'. Girls are there wishing they would meet his parents and thank them for giving him birth. Agaba Keith is the epitome of Handsome and all its synonyms. Some guys be there wishing he was a girl, dude makes you question your sexuality no need to bet on this. He is the kind that passes by and your girlfriend blows kisses. A guy with perfectly shaped facial hair is attraction itself. Beards capture a man's character.It's sexy AF. Pecking and dilly darling with a "baby-butt face" is a huge killer of mood. Agaba men like you are so important. Talk about his tiny, soft pillows that lie perfectly built in the middle of his lower face. Damn! He has lips to die for. You could choose to chew on those for a day and your life wouldn't remain the same. He has an easy pass at the ladies. Where y'all are flexing, he only needs his teeth to do the magic for him. When his lips, eyes and soul smile, walls of Jericho melt. Who doesn't like his diastema? It's the new mania. Guys that are gap-toothed with beautiful lips and well-arranged teeth are SEXY. Period! The voice that comes out of his aperture knows not Ruyonga's. Keith is the kind that steals your girl without even saying a word. When he speaks, count her gone forever, it's a melody.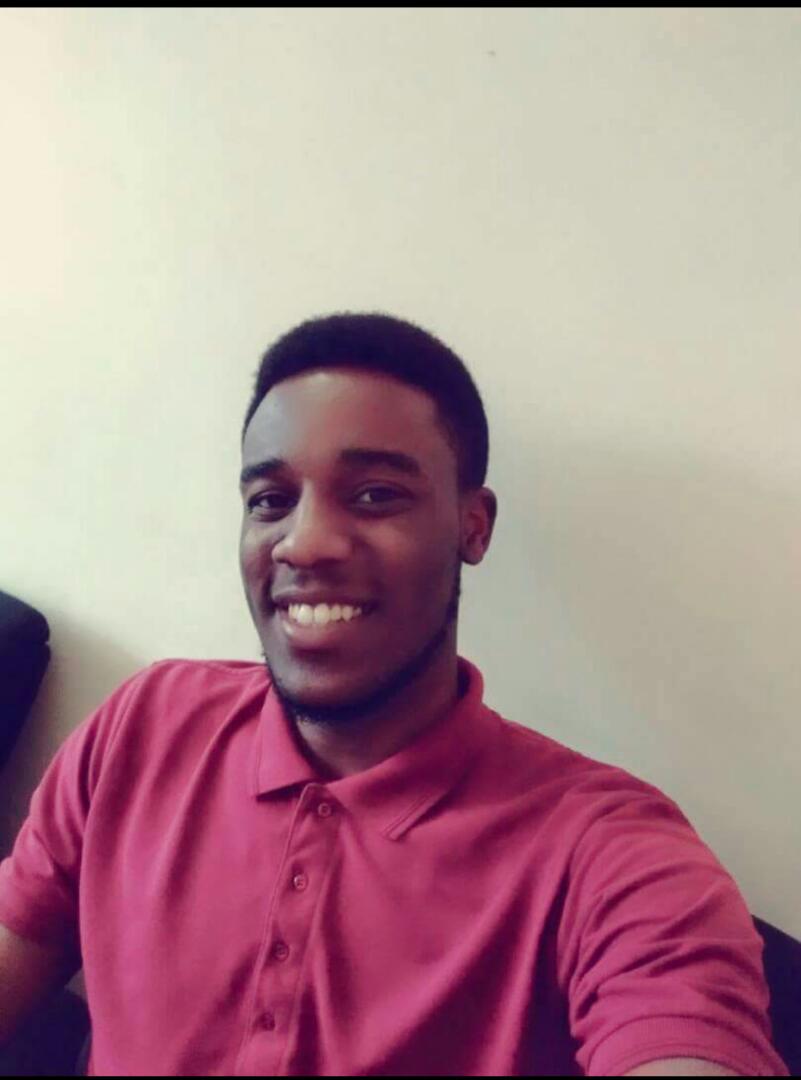 Keith Anguzu
There has always been something so catchy about guys that play basketball. Anguzu Keith Joshua, the MUK cool kid is a Lebron of sorts. He is totally inspired by this guy in his spins, moves and throws. It's one thing to play basketball and it's totally another to be awesomely good at it. He is cool in its full meaning. You do not have to be covered in chains and ice to register as cool. Nah-uh! Keith is your typical campus crush when it comes to his life style not forgetting fashion. He is a simple and ordinary guy in his fashion but with an extra eye for detail. This is what makes him stand out. Now what's very endearing and sexy about this dude is how he juggles his intellectual mind and grammar and spews words in his sexy voice. This is not something you get daily. His voice will send you in a trance, (insert heart eyes emoji even). In a recent research, I've come to conclude that there is an increase in crushes on guys with diastemas. Who doesn't like his diastema? It's always the new mania. Guys that are gap-toothed with beautiful lips and well-arranged teeth are hot AF. Where y'all are flexing with girls out there, he only needs his smile to do the drag magic for him.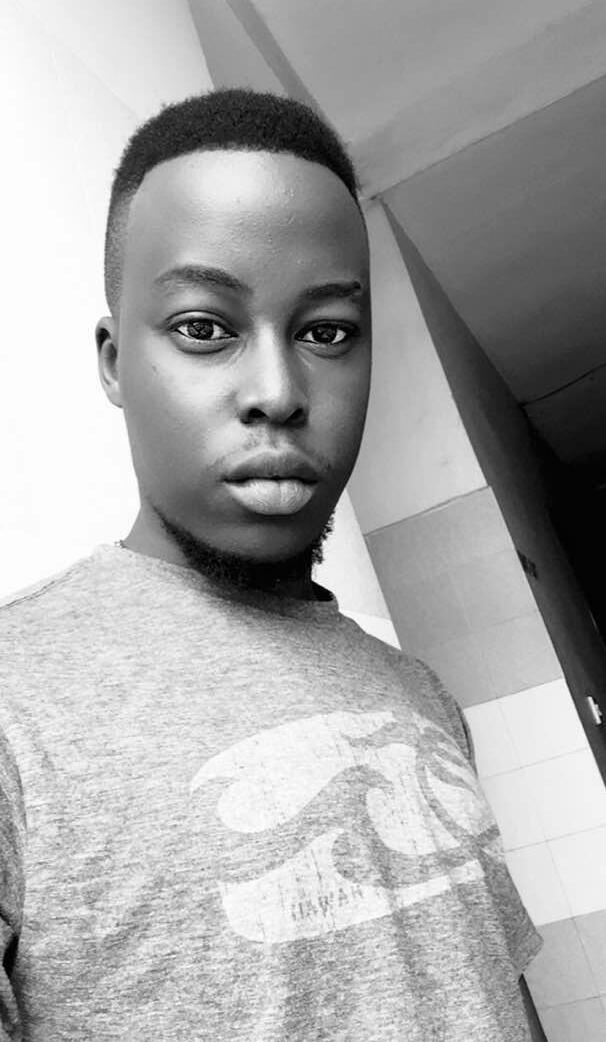 Kimuli Arthur Simon
It takes more than what meets the eye to appreciate someone. It goes from personality, to the heart, character, through onto the outside. He has got a merry heart that draws people towards him and he is not repellant. Simon knows how to mint his money. He loves it and he does well in creating it. It's safe to say he is a hardworking guy besides his debonair looks. Aside being spruce and cute, he loves the clean hustle. Juvenile as he is, he owns quite a number of acres of pine and animals. You won't find such a guy just fwwaaa. He is the complete package and platinum catch. This rich kid is extremely down to earth. Let his shy innocent face not fool you. He associates a lot and he likes making new friends. Most people have stereo typed the rich kids to be the type that dissociates themselves from the common lot, but this guy is different. He likes mixing and mingling. If you want to be part of this mix, find him at Monot lounge bar, trends or The Arena but be sure to turn up. He is a fun loving guy so please don't bring your boring energy around him. Arthur is one of the proprietors of TiB (Throw it Back) a rich kids' sports venture.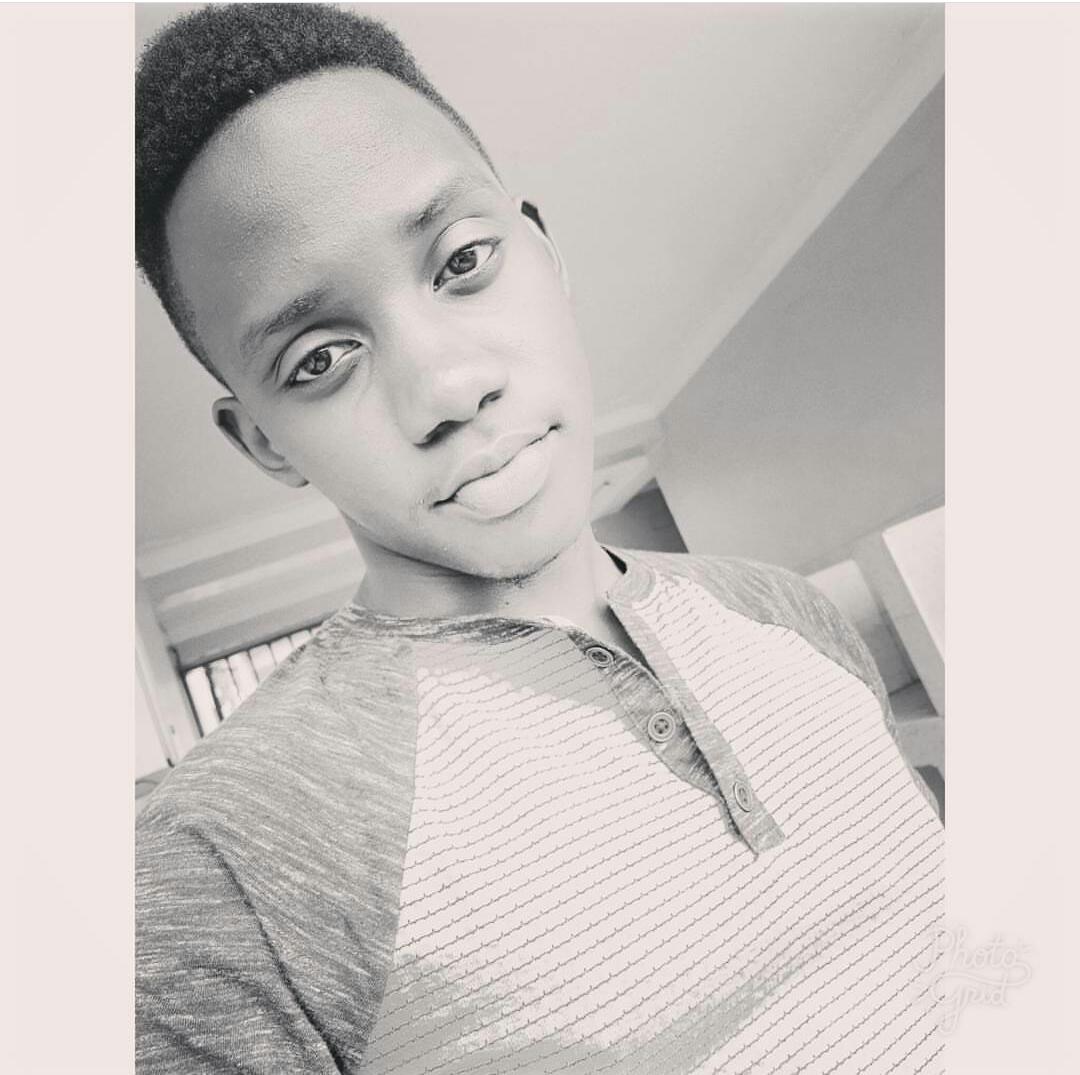 8. Rajab Katumba
When you have the looks that excavate sentiments amongst campus girls, then you are just not any ordinary dude. Katumba Rajab is your medicine in the cold and a cure for your sore eyes. He is the pretty sweet adorable guy whose ambiance lightens up any dwelling. His calm and friendly character attracts multitudes. Not to throw shade on other cute guys but you don't have a "ya right" expression when this lad tells you he is a lady's wine. Not self-proclaimed but public enforced, you completely agree before his validation. He is quite the prince charming he looks. If you see your babe's quality time slowly dwindling away, then she is a victim of his charm. Startling fashion, a great scent and groovy looks go hand in hand in this era. You cannot survive without the other. If you lack one of them, you can as well just burry your hopes. It can't be that bad, come on! At least with his simple, casual but hip fashion sense, its proof he lives a better fashion life than most of y'all. That's okay for a guy his age and redeeming at the thought that most of you cannot afford the labels he dons. The perfumes he wears, you'd swear they are custom made. I hate to single-handedly destroy your remaining naiveté, but women do cheat at just a sniff of an adonis' well scented fumes.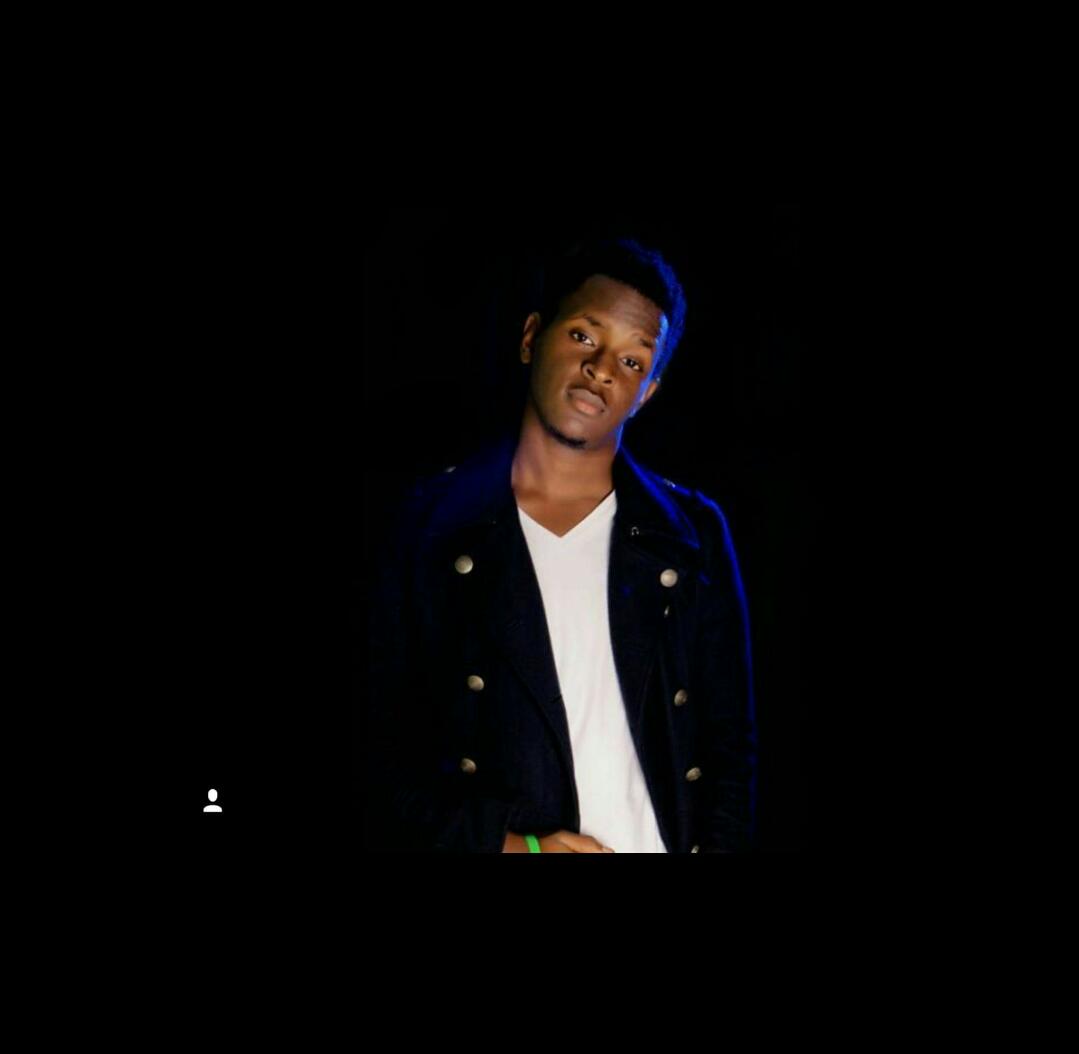 MarkJordan Kasozi
He has caused an uproar in MUBS with his looks and intellect and he isn't about to be apologetic for it. This dapper and phenomenal guy is giving guys a run for their money. He loves and has made a clean hustle. Numerous lads celebrate this gorgeous mind alongside a few other brains for birthing "Throw it Back" a remarkable youth sports venture. His brisk character and admiration for success has got him pushing himself beyond the passion he has for basketball. Kasozi has got eyes that leave one wondering if he is human of this planet. The innocent face masking the great ideas rallying behind it will leave you wanting to see more of him. As it has always been, a fashionable guy is almost everything, Markjordan has the pickles of fashion by his figure tips. He totally isn't your typical campus guy that throws on a checked shirt on jeans; he appreciates fashion details and always gives it his all.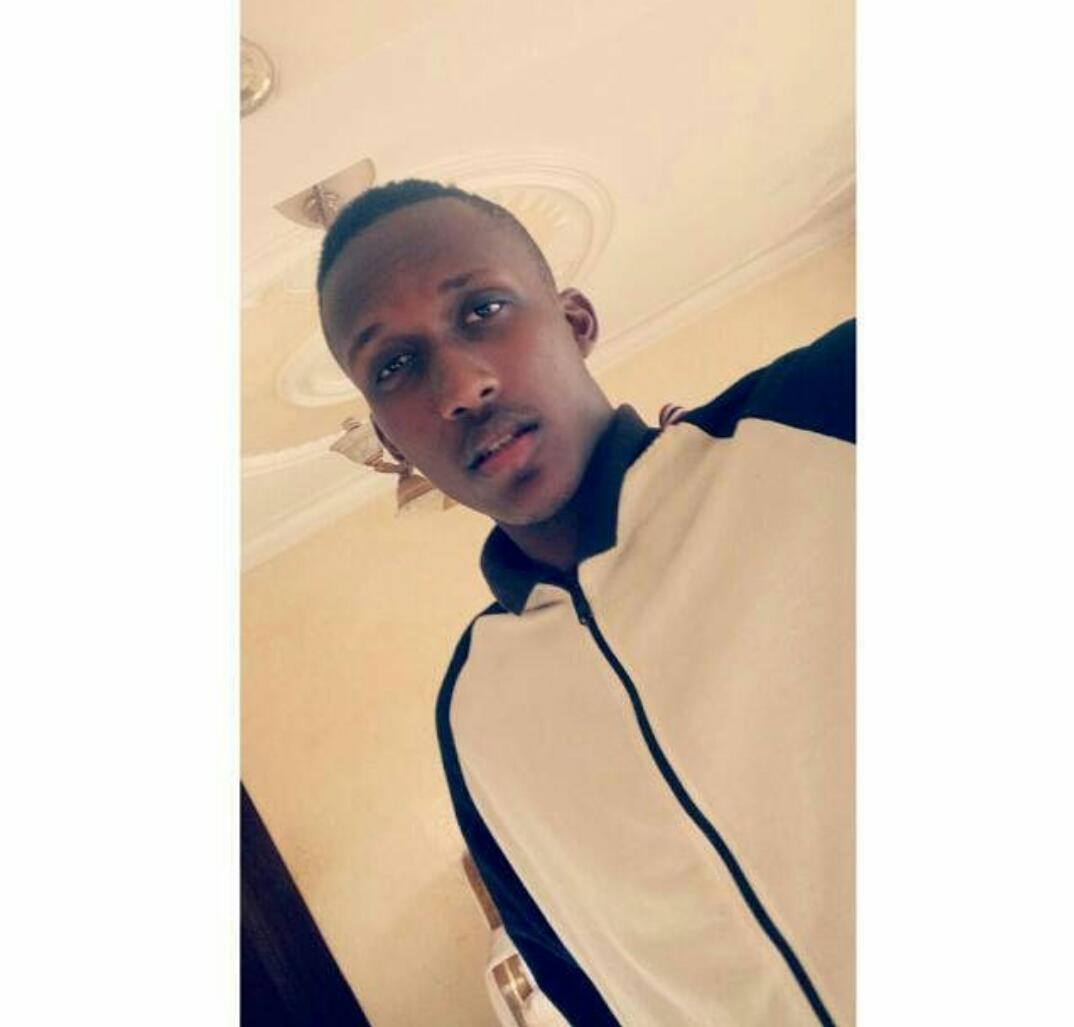 Epaphroditus Mukumbwa
What a great way to start a week with all this hotness. If you've lost the frisky feeling at the site of the guys in your hood, you are not alone, but hey! this guy is here to restore your sanity, Optical nutrition is always worth it where it's due. The freshest earth implant God blessed us with traumatizes the streets of Nakawa on a daily. One only but, has to pity these girls. His eyes speak through your soul like ' come get me baby'. Epaphroditus is serious proof that black don't crack. His perfectly precast body only dons the up-to-the-minute clothes. You will want to ogle at him while he makes his handsome manly strut all day. This fresh prince of MUBS air has the most princely voice you will want to say all those sweet nothings to you all day. Those lips my God! At the sight of his ever fresh honeyed lips, you will smile before you even hear him speak. When he speaks, you just wanna shout Hallelujah! You will confusingly accept the daze. He carries the spell. Now these are the guys that make girls feel bad about their eyebrows. He's got that handsomely bushy almost-Nike brow going on there. Something sexy about that gap between his attractively built dental. But that's a story for another day. His love for the camera is undeniably justifiable. Taken with the most phony or genuine camera, he definitely won't disappoint. This perfect art piece will come out just fine. He should probably be doing all those sexy ads. He would make more money than Ronaldinho did for Pepsi in all those years.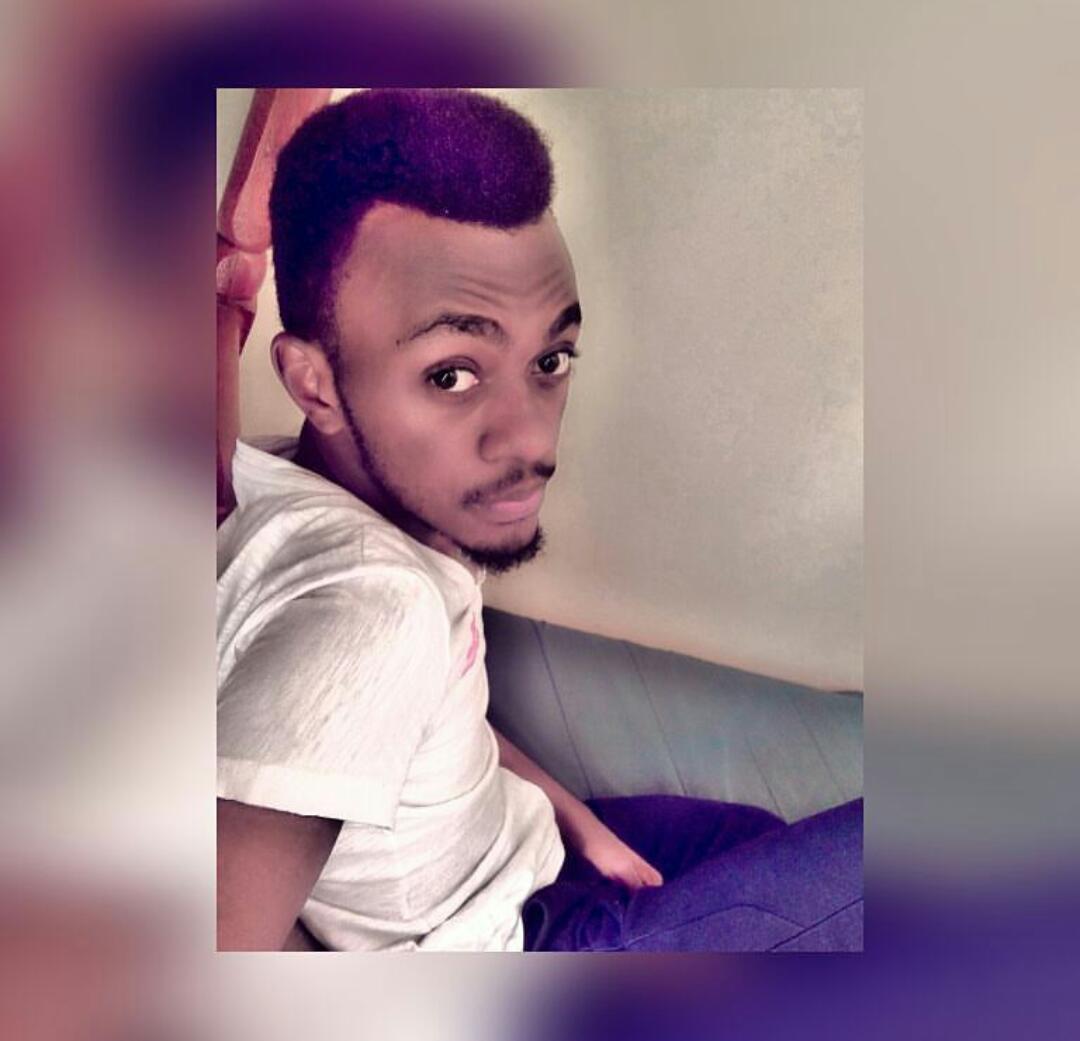 Arnold Kaneeza
Arnold is probably thinking of what to do next that hasn't been done by anyone on these streets. He is quite a handful of wit and acumen. He never settles till he has planned and actually established something that will bring him shillings the next day. This is the forever kind of boyfriend material. Forget the guys that have the boards to die for, the cute eyes almost falling out of their sockets, Arnold defines the new hotness. To build accolades to this, he has an attractive body. Very attractive in its full meaning. His very proportional upper body sits well on his roundly bottom. Your dockers and polos will look smashed once he dons them, you won't feel the loss even when you think you have made one when buying him a pair. His personality is to die for. He comes off as a shy guy but with very inviting reverence. His warm smile illuminates the darkness of a room. The big teaser in him never settles till he spews some of his magical words in his almost natural accent. You will forget for a moment that you are actually talking to a one "Kaneeza" as the stereotype has been. His beautiful eyes peep with such adorable gallantry. He is not an extraordinary fashion freak but he puts his pieces together with such acute desire to rock your walk ways in his simplicity. He has a deeply rooted soft spot for sleek looks. Now what's very attractive of him is how he gets to softly pull those guitar strings during his free time, things some of y'all only dream of doing after retirement.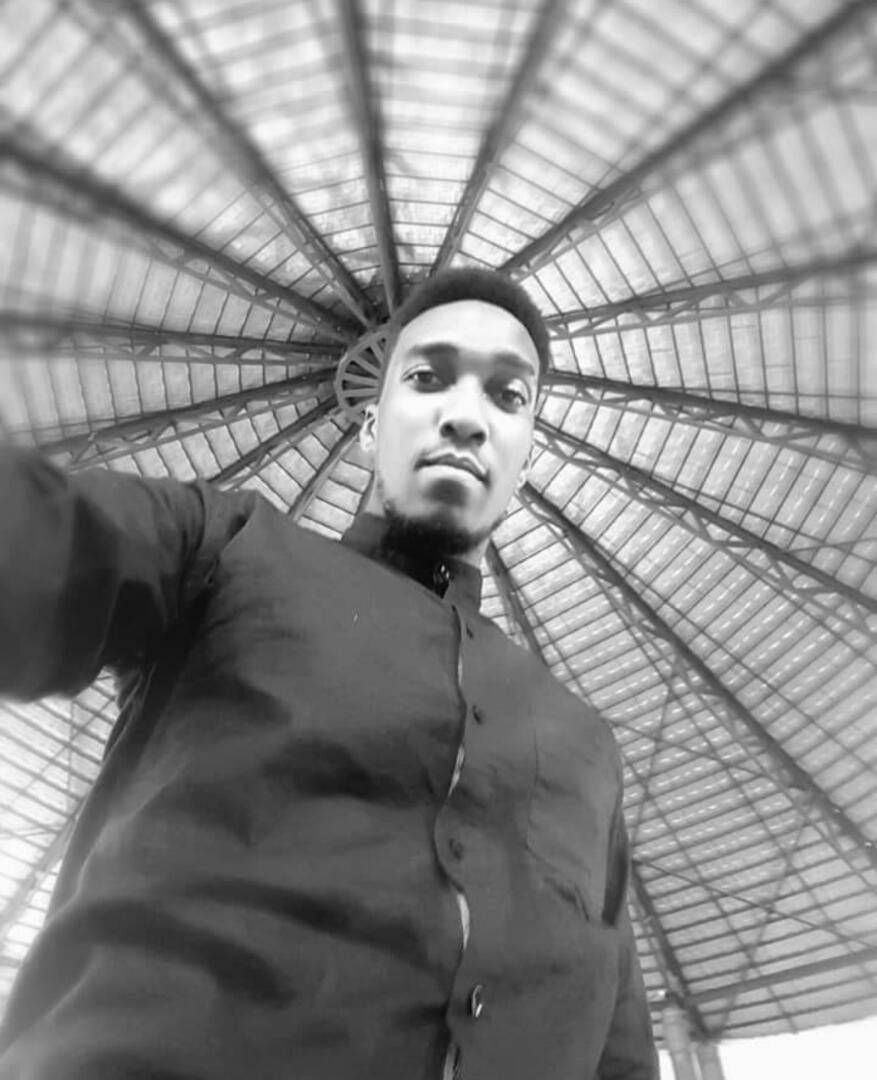 Christian Crimson
Now, there is one serious reason why we couldn't leave Ayebare in the caves. A very sizeable and substantial guy with liberating looks is what's redeeming to every campus chic. This quick-witted Adonis is a genius of sorts. It's hard to balance life, great looks and software engineering and still produce profound results. Christian Crimson, the ever shower fresh Muk apprentice is a replica of Douglas Booth. One thing is for sure, with a face this cute, there is no way he is not going to bag only the biggest and best opportunities this world has to offer. Who does not love a guy this sleek, with small pink lips and eyes that scream "kidnap me"? ladies you hear me? Very attractive of him is the very fact that he is extremely friendly, loves adventuring, watching movies, gaming and loves to code! Those things only understood by hackers. His consummate body is evidence enough of his love for rugby. Find him at all rugby chill spots either playing or cheering on. Ladies that want him, be ready to cry with him when his football team loses and be ready to scream when he screams. He is a die-hard of football too. If your favorite foods hang out is mama Nankya's restaurant, you won't cross paths with him. He dines at the most exquisite places we have around the city. An almost daily lunch send-off is at Javas.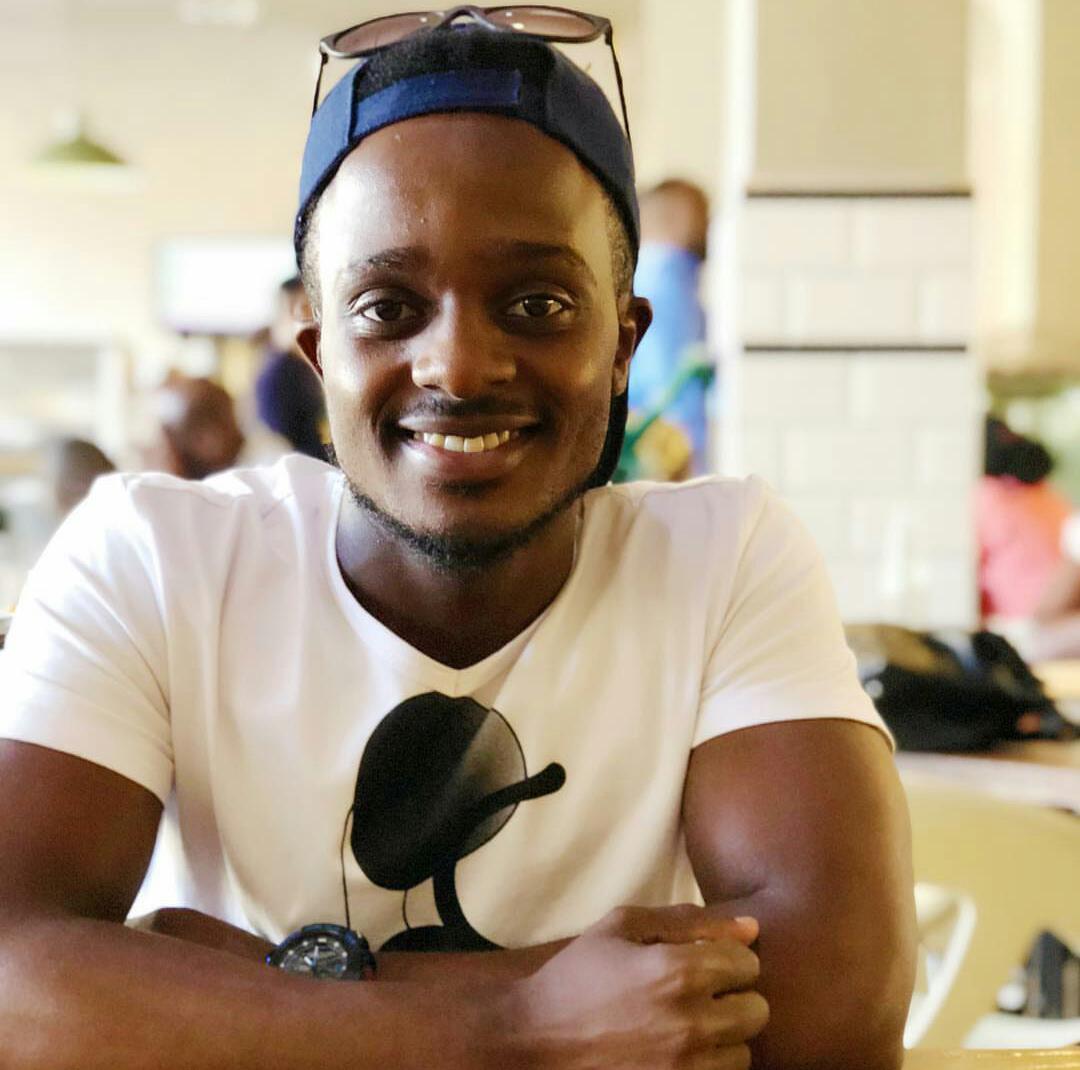 Ronald Guerra
This half mutooro and half Philippine is the real definition of "sexy and I know it". He is proud in an attractive way. Girls love it and guys try to copy him. He has eyes that drive the deaf nuts and a voice that speaks life to the blind. It is extremely magical. His walking is rhythmic. It reminds you of 'swala'. Guerra is full of life. It's on rare occasions that you will find him sulking. Whether he does or not, it still looks good on his face. With his beautiful and shouting skin colour, you do not have to stretch your neck to see him. It's such a face to look at all day. God was extremely generous when molding him and breathing life into him. This guy loves all the fine things of life. From babes, to food, to clothes, to everything he decides to lay his hands upon. Fine and fine it should be. The girls he associates with have all got one thing in common, big Nyash and fine faces…no average in this thing.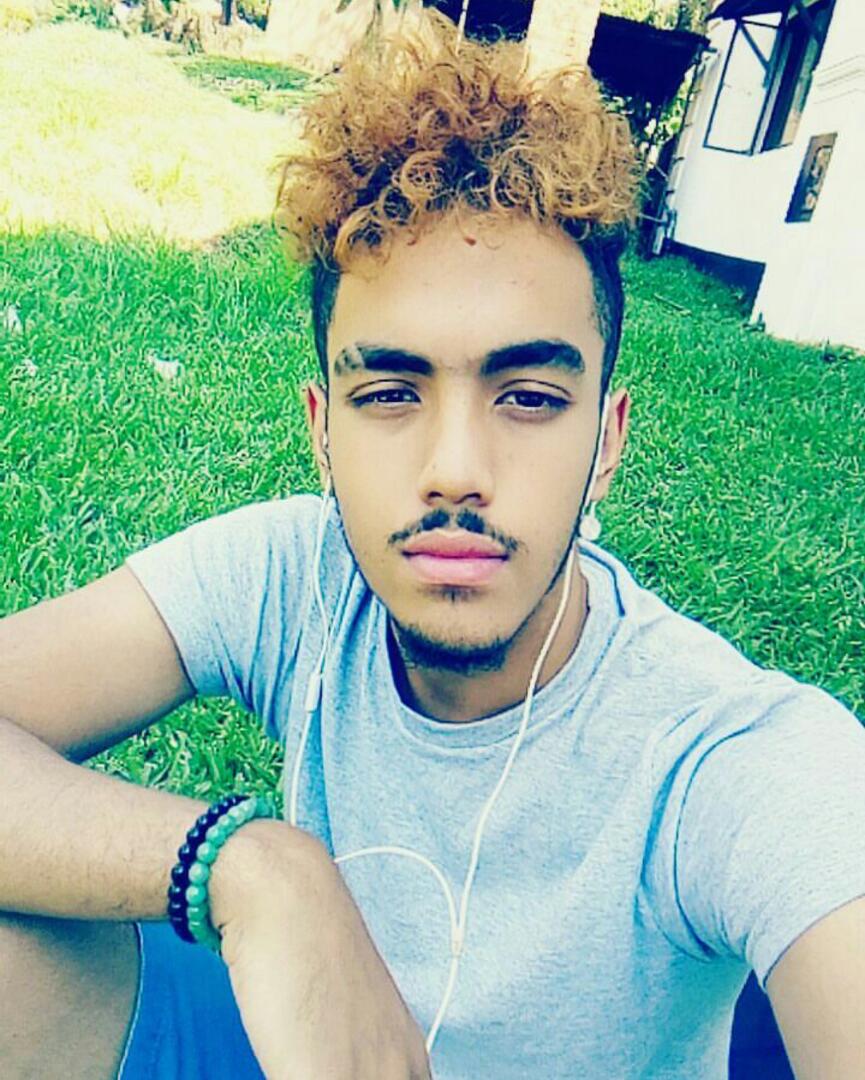 Tonny Ndasingwa
Now, there is one serious reason why we couldn't leave Tonny Ndasingwa Matthews un-talked about. He is the new breed of your ideal guy. The Priyankas of India are having a fine and nutritious optical taste of our very own. Besides his debonair looks, spruce answers to his well –groomed self. This well-built and quick-witted Adonis is a genius of sorts. It's hard to balance life and great looks in a foreign land and still produce profound results in all areas but this guy surely does. A guy with perfectly shaped facial hair is attraction itself. Beards capture a man's character, his essence and it's definitely fun to pat. The solid bodied and awesomely barrel-chested look is traumatizing but also perfect for meditation. You cannot glare at him and not appreciate God's creation. Tonny has a striking personality. Very humble, respectful and quiet but his heart is bubbly towards everyone. Cupid camps in his heart. He has a very simple, comfortable but trendy style. He is a believer in music but in God mostly. This eye candy is profoundly the calvin klein model y'all been looking for. His fashion is greatly unimpaired. He knows what works for his beautiful bulk of muscles. He dons his kings man suits 90% of the time and casually stylish the other 10. If you love James bond you will totally relate with what you are seeing here. He knows how to get the indian girls take second glances even when he doesn't wear his dapper suits.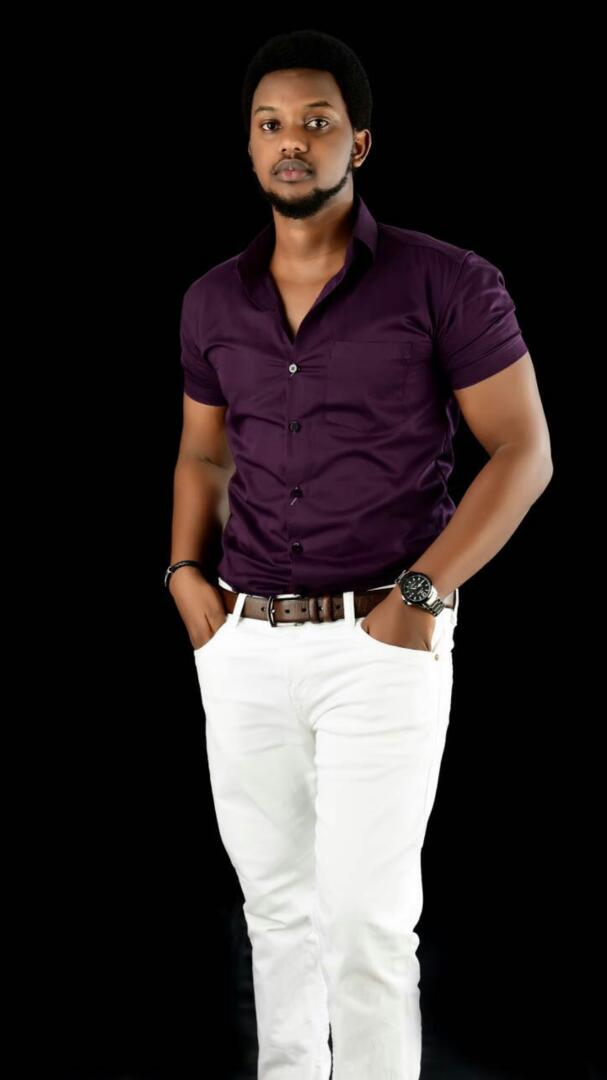 Darsan Aine
Perfect proof that black don't crack! Since the dawn of time, every campus chic has celebrated the coming of a new hot kid on the block. Darsan Ainembabazi is the new breed of your ideal guy. Besides his debonair looks, spruce answers to his well –groomed self. One thing is for sure, with a guy this fine and focused with so much passion, he is going to bag the greatest opportunities this world has to offer. The neat and elegant gent is a MUBS finalist who knows how to mint his coins from the deepest corners of his heart. He remarks that "wealth is not measured by the degree of expenditure, it is accumulated by how much you keep or save from every penny you earn." He does art with a lot of passion. Painting, reading about art, researching about art, talking about art, shopping art equipment are some of his most adorable hobbies. Basically his world revolves around art no wonder he is a fine piece of art himself. He has painted faces of some of the most renowned people you could ever think of in this land and it has been often sang, his work is very commendable. It's very unsafe to finish this without saying a thing about his hot physique. Darsan has a body to die for, you see him and you will not want to look at any other male specie around you.