During the week, jazz artist, Isaiah Katumwa organised a two-day music workshop at Makerere University and at the African Institute of Music, Lubowa where music students were given eye-opening lessons on how to pursue their dreams in life.
The music workshop attracted a quite number of students majoring in music who gathered to learn more about music and the entertainment industry.
Organised by Isaiah Katumwa and facilitated by Chris Lang and American saxophonist Darren Rahn, the workshop entailed a mentorship, music classes and a give-away of instruments to the passionate students from both institutes.
"We organised this workshop to help these students realize and reach their potential. Our youth need to be guided on ways to handle themselves in this very demanding industry. It is all about staying true to yourself, being creative and showing dedication to your craft but above all putting all your trust in God," said Katumwa.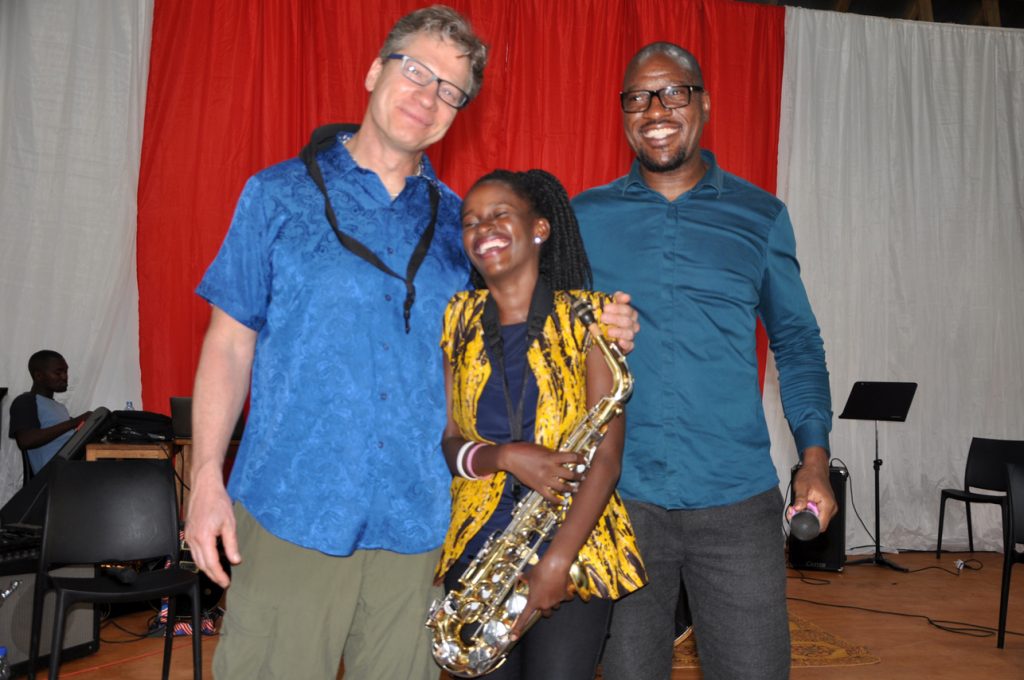 Darren Rahn also advised the university students to always embrace humility in order to make it anywhere in this world.
"You should all make everyday a learning experience. This adds onto your value and worth as a person and will always motivate you to do your best in improving yourself and your craft," he stressed.
Katumwa and Darren Rahn also shared their past personal struggles and their perspective on life in a heartfelt moment that touched hearts as they urged students to follow their desires and dreams no matter the limitations that arise.
The workshop which is a build up to the annual Johnnie Walker Isaiah Katumwa concert slated for Tuesday, April 30 at the Kampala Serena Hotel gave out over 50 music instruments to the aspiring students to help perfect their music craft.
The upcoming concert will be headlined by two phenomenal artists, Angelique Kidjo and Darren Rahn come Tuesday with tickets available at Kampala Serena Hotel at Shs200,000 and a table going for Shs4,000,000.

Comments