Simon Ssenyonga, a lawyer and worshipper at Prophet Mobonye's Ministries has contributed over 1Bn shillings to the activities of his prophet, Campus Bee has been told.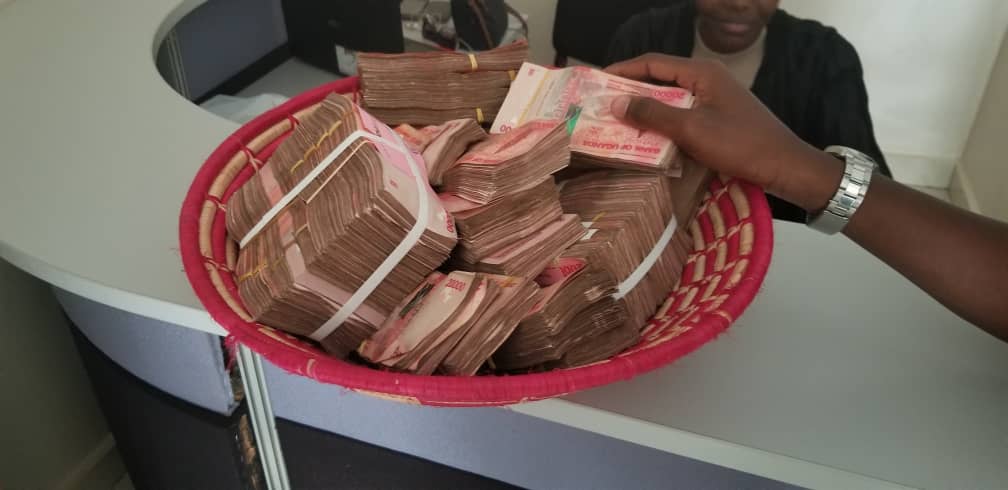 The former guild aspirant at Makerere University in 2016 finished his university education a year later and has been practicing law for barely a year now after having to complete LDC too.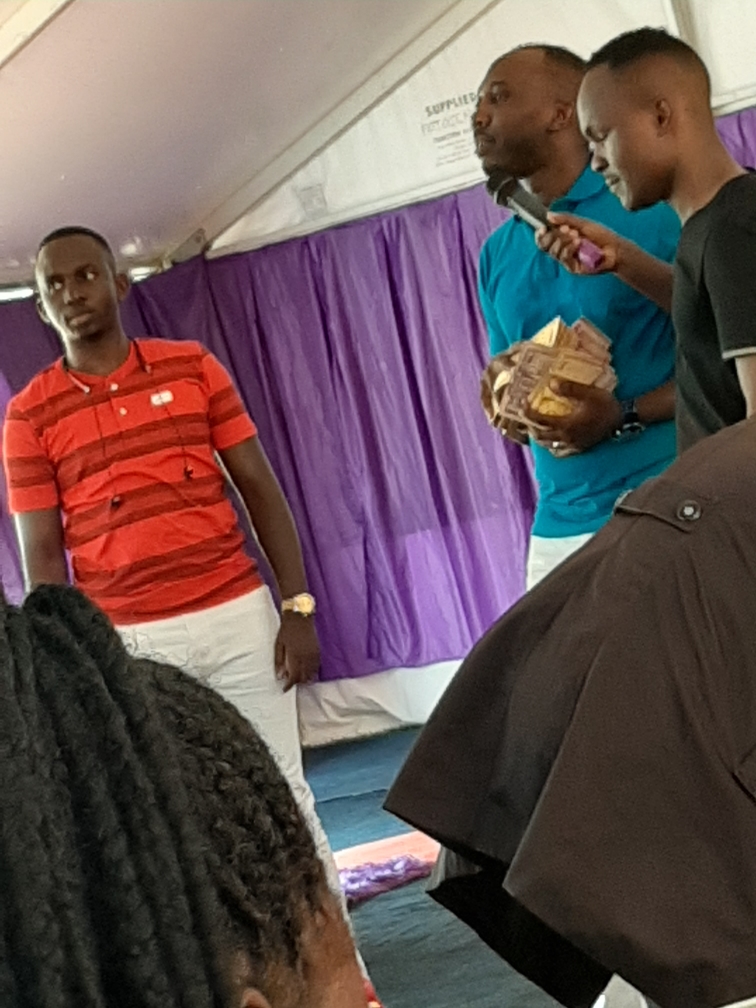 Amazed and shocked at how the Remnant, who is a few months shy of his 26th birthday could afford to give all those sums to the man of God, we contacted Ssenyonga to get information from the horse's mouth.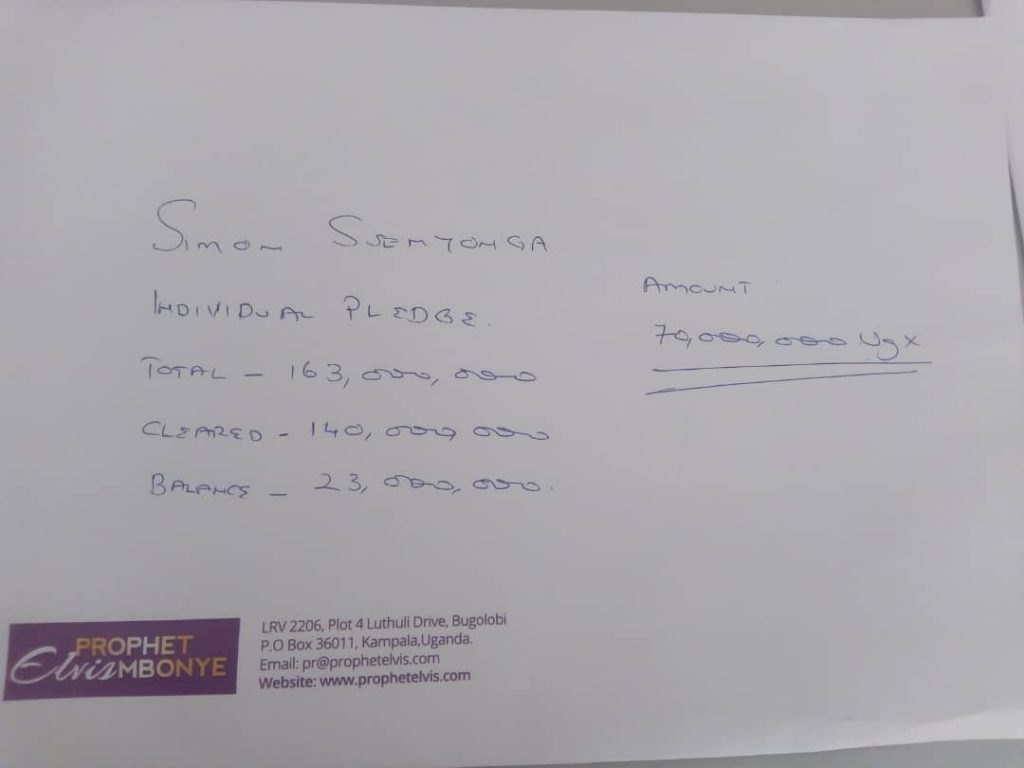 "What you saw on the envelopes is actually little money. That is my daily contribution to the prophet. At the end of it all, I intend to have remitted over one billion to the Ministries" Ssenyonga told Campus Bee.
When we asked him how he has been able to give such amounts of money to the work of God at such a tender age, Ssenyonga said he acquires the money by the help of the Prophet's Supernatural Manifestation.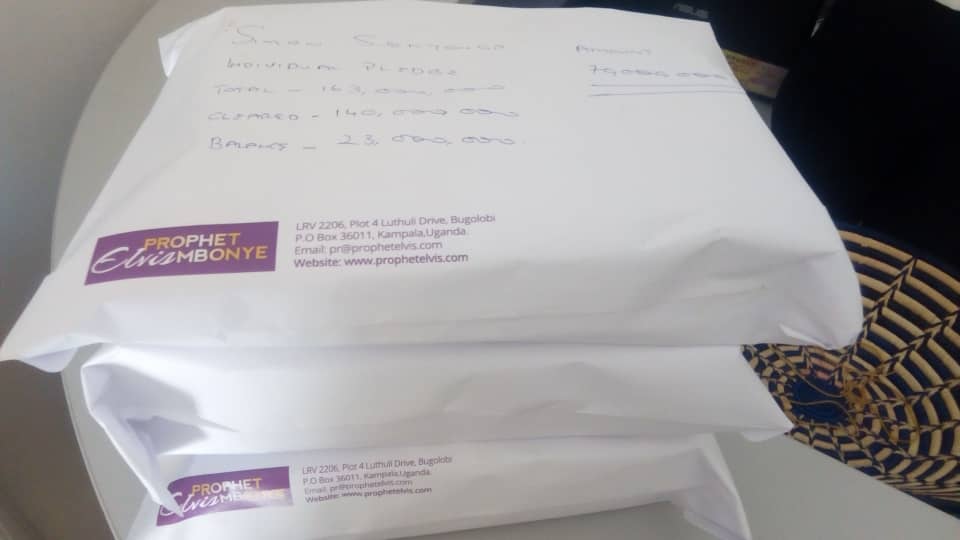 Campus Bee has also landed on several envelopes bearing Ssenyonga's daily contributions to Prophet Mbonye that house amounts ranging from 30M to 163M a day.
"This is not my 1/10 contribution (kimu kya kumi) and neither is it my contribution to the honouring dinner of the Prophet. This is what we call Seed in prophetic language" Ssenyonga clarified.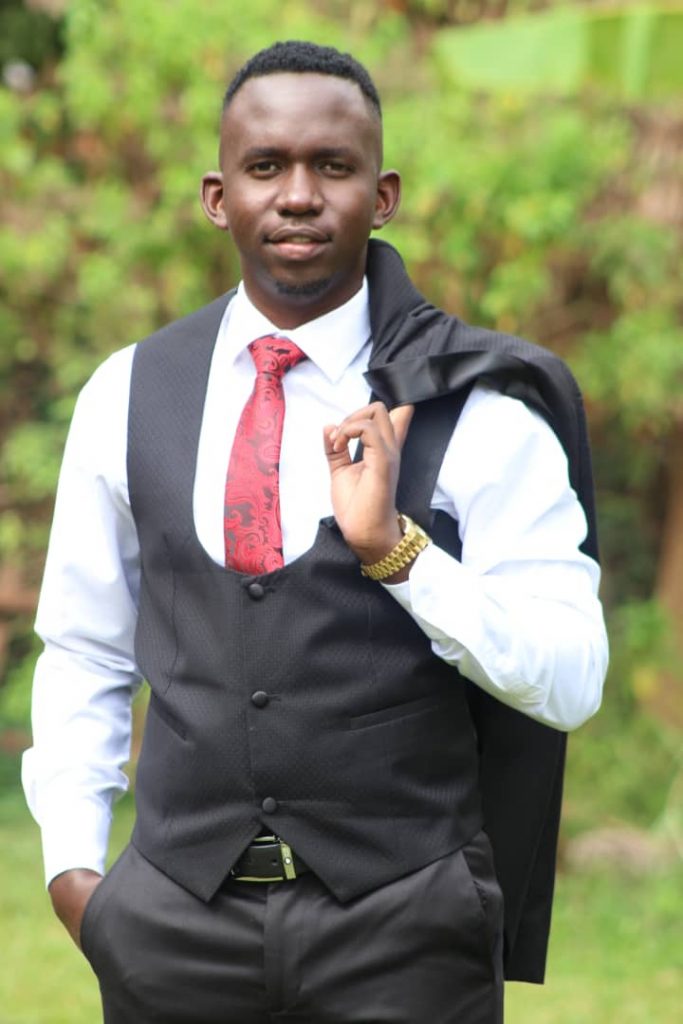 The lawyer is so involved in the Ministries and we have learnt that he is a close associate of the prophet. They dress alike and even possess similar haircuts.