Just when we thought we are done with the flossing of the Basumer and it's time for them to travel back, there is one last event that will see all of them show up under one roof and maybe seeing them off. Dubbed the 2nd Annual Diaspora Re-union, Ba-summer are to attend the biggest meetup come 4th January 2017.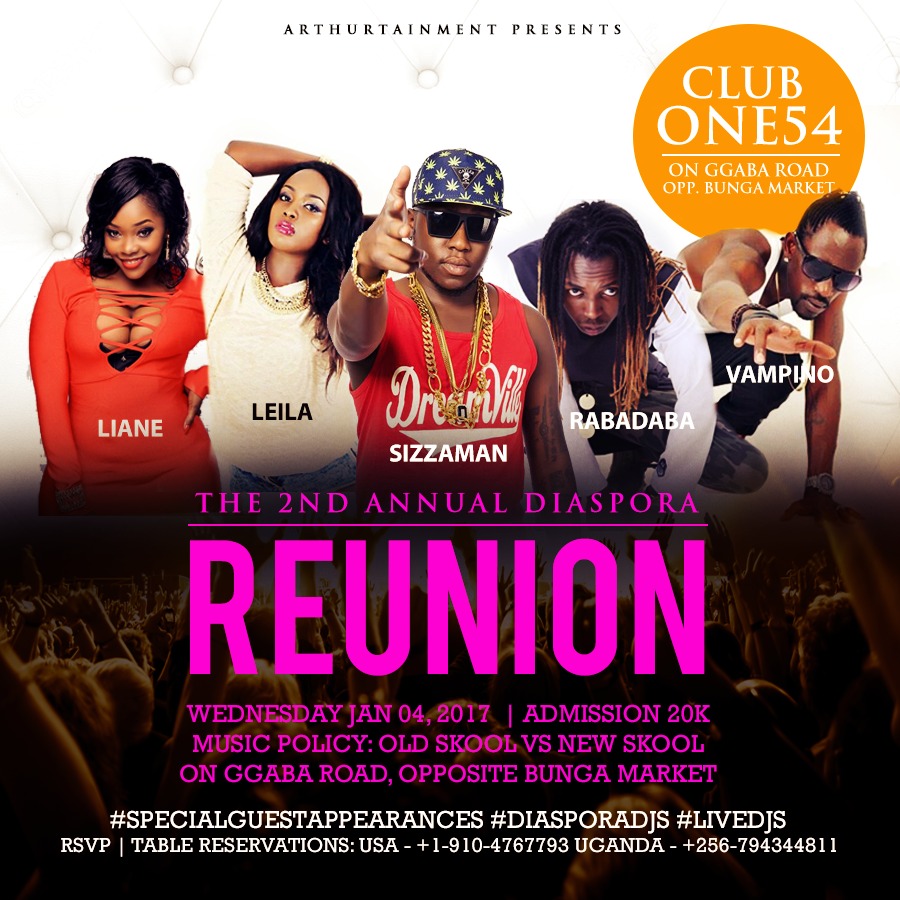 Arthurtainment, a Boston based promoter is bringing all the Basummer, the unknown and known to Uganda under one roof before they go back for their hustle. This is dubbed the biggest Uganda diaspora party that will see all Ugandans from the diaspora and those living home turn up at Club One 54 on Ggaba road opposite Bunga market to party.
The event will feature our very own artists; Rabadaba, Leila Kayondo, Laine, Mc Yankee, Vampino, Sizzaman along the diaspora socialites like Princess Deyonce and the rich gang crew are all slated to make it rain at the biggest diaspora party in Uganda on wednesday January 4, 2017.
For you to be apart of the Diaspora experience, a regular fee of 20,000shs and a VIP fee of 300,000shs has been billed ahead of the event. The vip/table reservations: shs 300,000  includes a bottle of black label & free admission of 5 guests.