A total of 461 graduands were awarded certificates and diplomas last Thursday during the 11th graduation ceremony of the Institute of Certified Public Accountants of Uganda (ICPAU) at a function held at Kampala Imperial Royale Hotel.
Among the 461 graduates, 397 were awarded the CPA(U) certificate, 41 were awarded the Accounting Technicians Diploma while 23 were awarded the CTA certificate.
According to the institute's official website, female students performed better than their male counterparts in most papers. All the top students for CPA(U), Integration of Knowledge, which is the final examination of the course, were all females among which include; Joan Tebesigwa, Gloria Annet Sakaru and Canary Mwebembezi, for the month of November, August and June 2018, respectively.
Joan Tebesigwa, one of the top students revealed that the course has taught her many things in relation to the profession which will help her in future.
"Before I enrolled for CPA, I thought accounting was merely about debit and credit. CPA has taught me that accountants do more than just debit and credit, like strategic advisory and decision making. Accountants are creators, enablers, preservers and reporters of value in organisations," Tebesigwa said.
While addressing the graduates on Thursday, Frederick Kibbedi, the President of ICPAU noted that CPA(U) trains students to be problem solvers in a generation where honesty and quality is needed.
"In a situation where we have a professional accountant in an organization, we expect problem solving, we expect work in the public interest, we expect the anchor to be integrity, hard work, honesty and quality," Kibbedi said.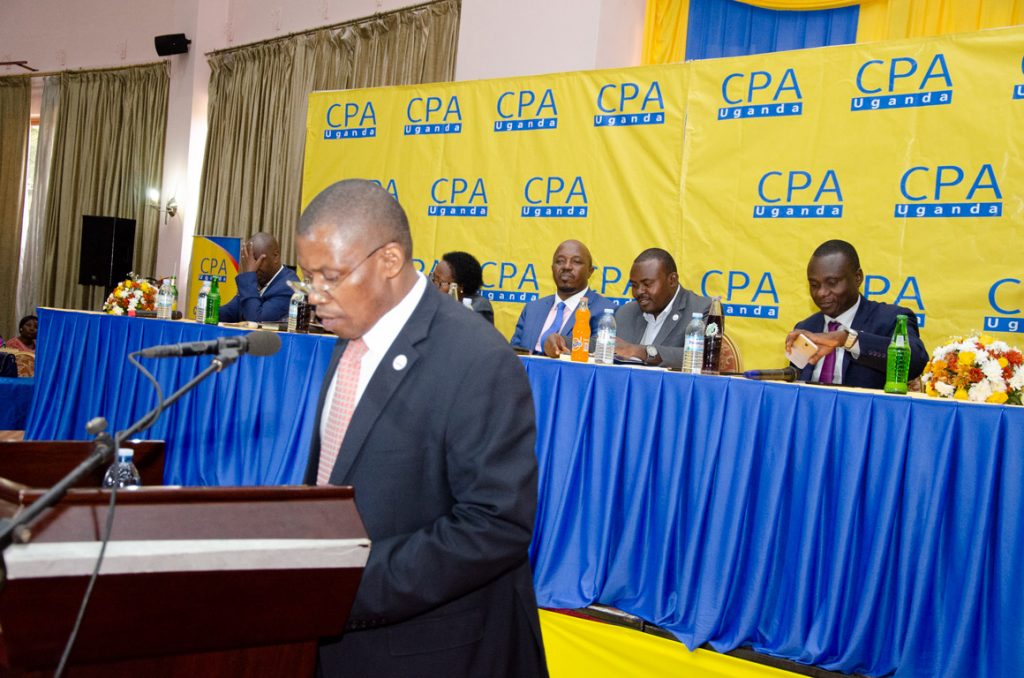 He further called upon the graduands to behave well in their accountancy profession as he urged them to protect their value and standards.
"You are expected to behave in a manner that does not bring disrepute to the accountancy profession, and the Institute. You must adhere to the high standards that ICPAU has set, because it is only through upholding those standards that our reputation will go up, the brand will go up, and your value will go up," he said.
The institute has introduced 10 scholarship slots per year as a way of giving back to community, where it will be offering financial aid through payment of registration and examination fees for the CPA(U) course.