In a monumental achievement for the Equity Leaders Program, Dr. James Mwangi, the Executive Chairman of Equity Group Foundation, has proudly announced the successful commissioning of an airlift for 98 scholars who have earned admission and scholarships to join esteemed universities across 18 countries. The scholars, hailing from Kenya, Rwanda, the Democratic Republic of Congo (DRC), and Uganda, are set to embark on their academic journeys in pursuit of undergraduate degrees across various disciplines.
The total value of the secured scholarships stands at a staggering Kshs. 2.44 billion (approximately USD 17,116,817), solidifying the commitment of both the scholars and Equity Group Foundation to advancing quality education and unlocking opportunities for young talents across the African continent.
In a move to ease the scholars' transition to their chosen global universities, Equity Group will provide each scholarship recipient with an airlift token of up to Kshs. 200,000. This financial support aims to facilitate a seamless integration into their new academic environments.
The scholars, who have participated in Equity's paid-internship program, have benefited from comprehensive college counseling as part of the Education and Leadership Development pillar of the Equity Group Foundation. This rigorous two-month counseling program encompassed various aspects, including essay writing, university selection, and training for admission exams where applicable. Additionally, the scholars underwent a week-long camp that provided guidance for their transition to becoming global scholars.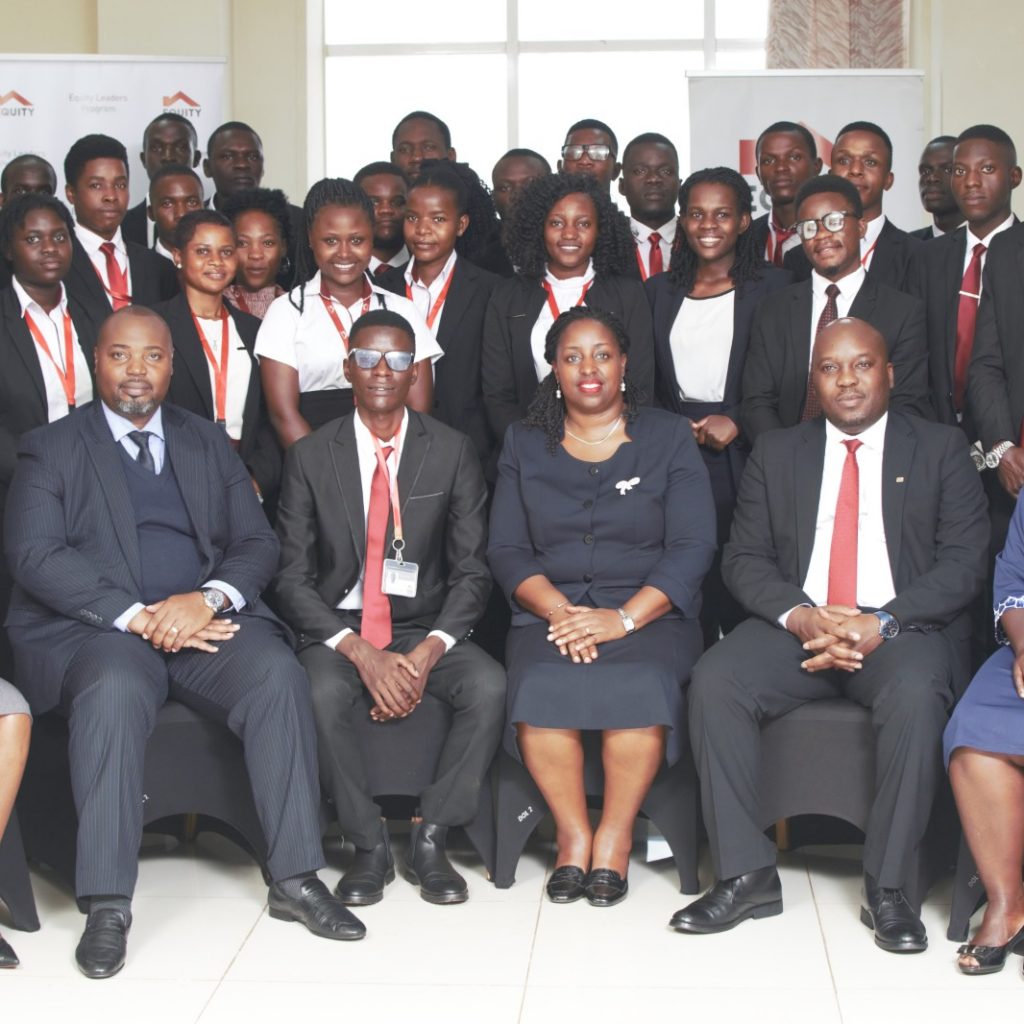 Speaking at a celebratory ceremony, Dr. Mwangi commended the scholars for their unwavering focus and determination in securing scholarships to some of the world's most prestigious educational institutions. He highlighted the scholars' competitive edge in gaining entry among a pool of global applicants and encouraged them to remain steadfast in their pursuit of knowledge.
"As you embark on this new chapter of your lives, remember that you have earned your place through fierce competition on a global scale," Dr. Mwangi said. "By doing so, you have showcased the qualities of true global citizens, and I urge you to maintain this focus in your pursuit of knowledge."
The scholars will be enrolling in universities situated across the globe, including the United States of America, Canada, United Kingdom, China, India, United Arab Emirates, and Hungary, among others.
Dr. Mwangi emphasized Equity Group's commitment to the Africa Recovery and Resilience Plan (ARRP) and highlighted the scholars' potential impact within the plan's six pillars. He underscored the importance of technology-enabled ecosystems, encouraging the scholars to harness the knowledge and skills gained to develop innovative solutions to Africa's challenges.
Furthermore, Dr. Mwangi shared insightful data indicating that a significant portion of Equity Leadership Program (ELP) alumni have excelled in the technology sector and leading global companies, contributing to job creation and economic growth.
One of the scholars, Jok Magok Kuch, who hails from Kakuma Refugee Camp, expressed his enthusiasm, stating, "I'm excited to join the University of Toronto under the Equity Leaders Program. I aim to acquire knowledge and skills to contribute to Africa's transformation through quality education and transformative leadership."
Another scholar, Zeddy Kipyegon, slated to join New York University, Abu Dhabi, reflected on her transformative journey, mentioning how Equity's support had played a pivotal role in her personal growth.
With this year's admissions, a total of 856 students have benefited from Equity Group Foundation's college counseling program, resulting in admissions to prestigious universities on fully funded scholarships. This remarkable milestone includes 14 students securing coveted spots at Ivy League universities.
The Equity Leadership Program, initiated in 1998 by Equity Group Foundation, aims to nurture leadership skills among promising youth. The program selects top-performing students from Equity Group banking subsidiaries nationally, fostering a community of transformative leaders committed to driving sustainable economic growth and social progress across Africa.
Comments