Africa Renewal University (AFRU) under its department of Journalism and Multimedia Communication has organized Media Fest in memory of four fallen Ugandan Journalists. These are; Francis Bbale, the former News Achor at Uganda Broadcasting Coorporation; he died of throat cancer in 2015. Daniel Kyazze formerly of UBC and Radio One who died in 2015, Rosemary Nankabirwa formerly of NTV who died in 2015; and Nuliat Nambaziira the former Communication officer at Inter Religious Council of Uganda and ESASI, who died in 2018.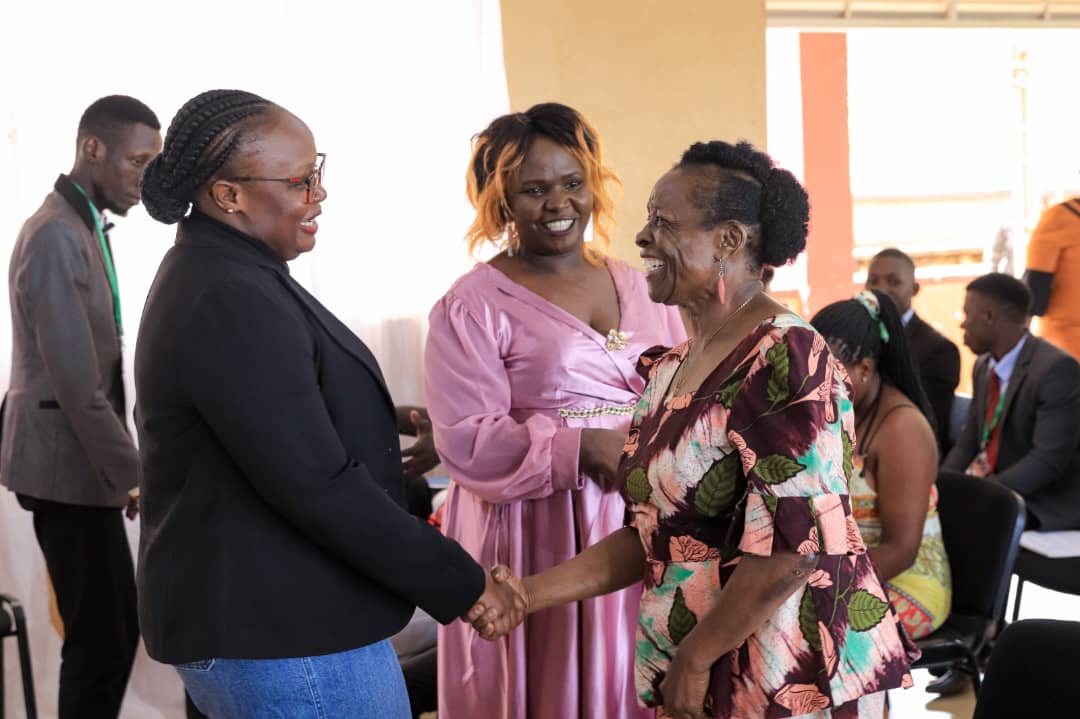 The journalism students who were grouped in four families named after the fallen journalists have been engaging in various activities in the last two months as part of the Media Fest. They had a community outreach to Bulaga Kumwenda as a cooperate social responsibility, where the journalism students cleaned around business Centre on Tuesday October 24, 2023.
The media Fest climaxed on Tuesday when the journalism students competed against each other according to the four families. They competed in Poem, Speech, News Reporting and News Anchoring both in Luganda & English, News Editing & Production, Graphics Design, Photojournalism, Public Relations, and Live song performance among others.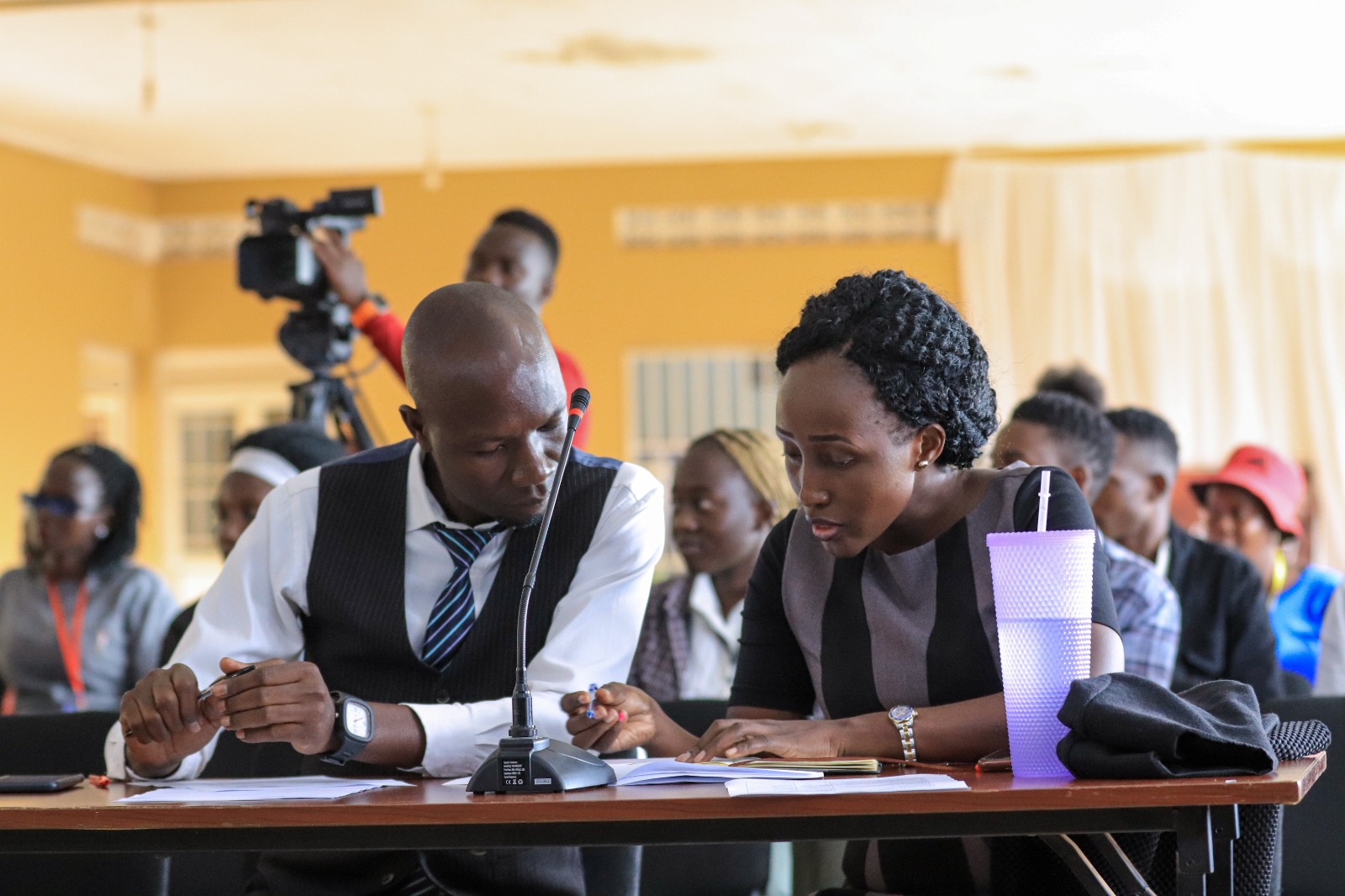 According to Mrs. Oliver Taremwa, the Head of Department Journalism and Multimedia studies at AFRU, this was the second edition of media Fest, having done one around the same time last year. She says the university organizes media fest to remember the four journalists in recognition of the remarkable and distinguished services they rendered to the society through their work in the media industry.
"Our friends are long gone but they will forever remain in our hearts. We hope to continue remembering these heroes and heroin of our media industry by organize media fest to honour them every year. The Journalism students and University management will also go visit families of each of the fallen journalists to eat with them and comfort them." Mrs. Taremwa explains.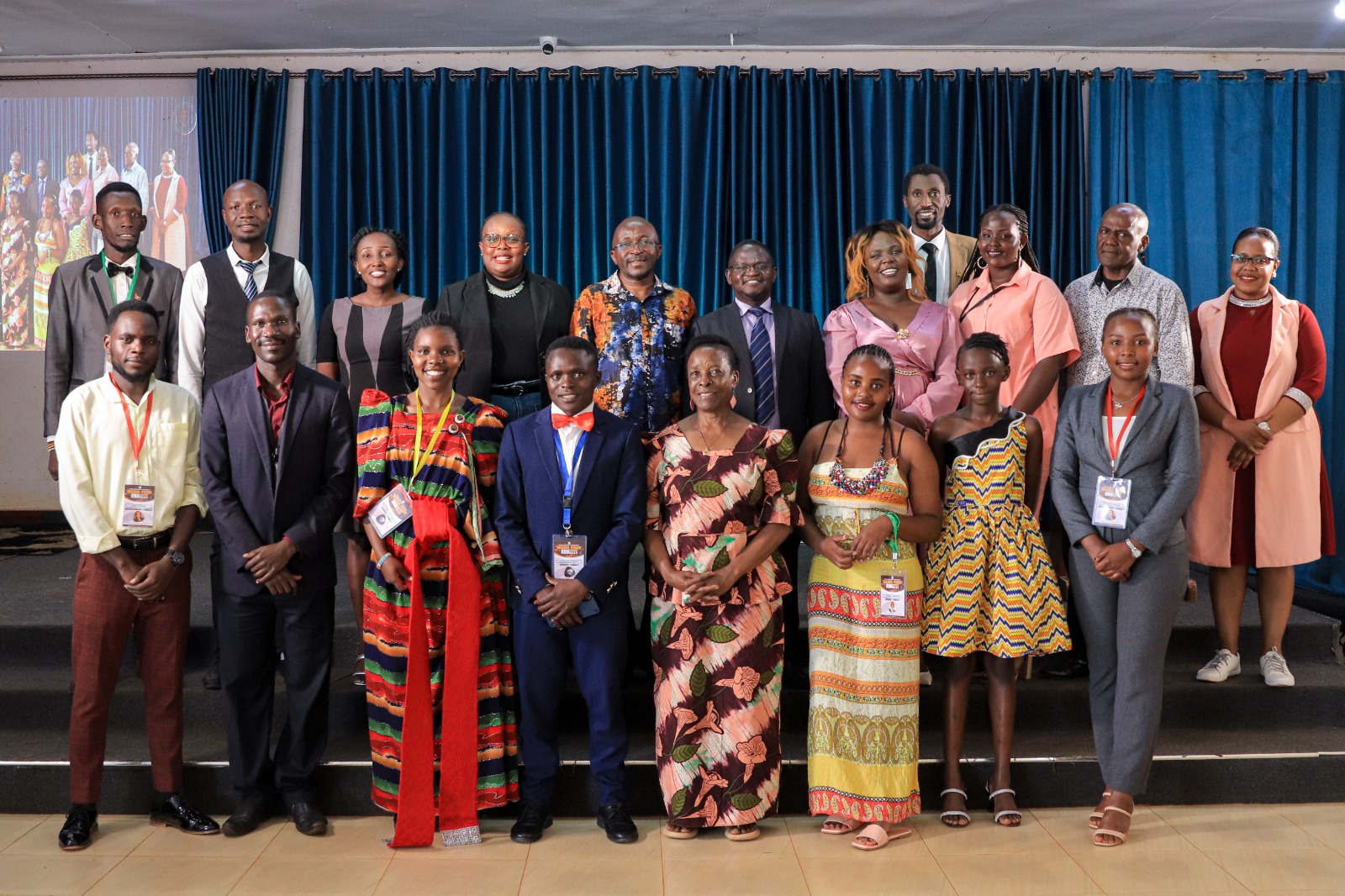 Hon Joyce Bagala, the Woman Member of Parliament for Mityana, also a long serving journalist, who graced the day as the Guest of Honour commended Africa Renewal University for honouring the four fallen Ugandan Journalists. She says the fallen journalism Heroes and Heroin served this nation diligently. She describes.
"I am so impressed by the gesture of this university to remember our colleagues in the journalism field. I know all of them personally, especially Daniel Kyazze whom I worked with at Radio One and Francis Bbale. They were the best time managers while doing their work. I come into this event because I love journalism and I believe there is a lot of work we need to do as journalists as far as quality is concerned." Hon Bagala says.
She appeals to young people to work towards leadership transition for this country regardless of which political aspirations they belong to. Adding that educated young people have the responsibility, ability, capacity and a duty to lead others into a greater future of Uganda.
Meanwhile Dr. Adolf Mbaine of Makerere University who was Keynote Speaker of the Day, noted that a lot of Ugandan Media have never been greater institutions because of the size of the country's economy unlike in Kenya where the economy is better.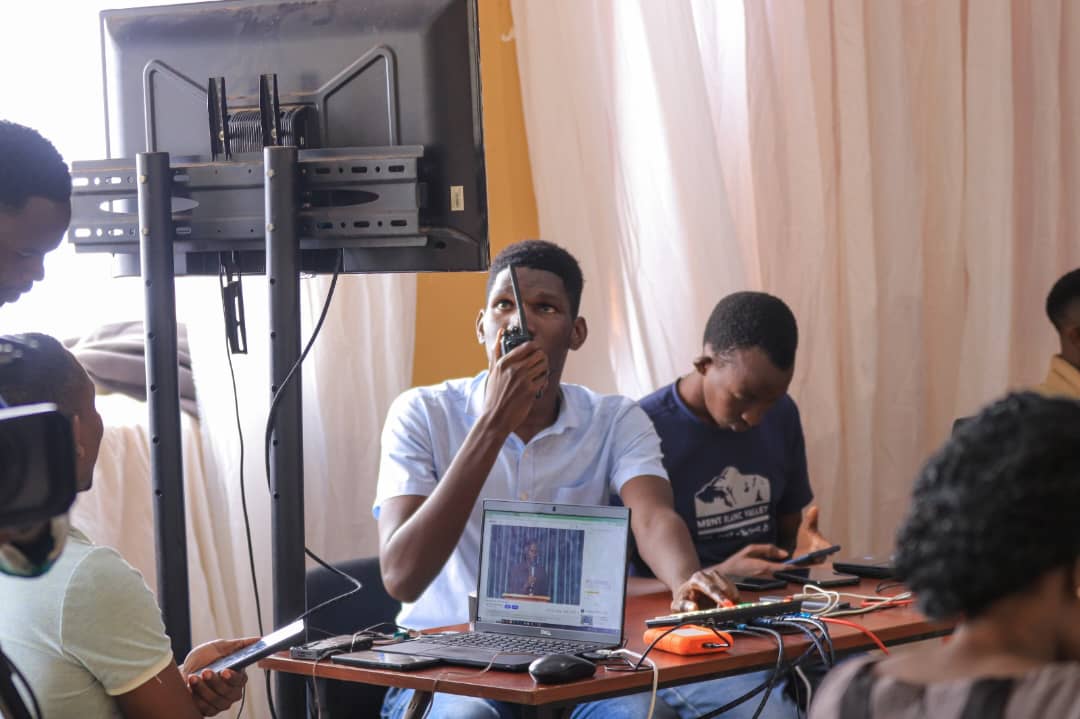 He calls upon Media training institutions to venture into technology and innovations in order to recast the training program to prepare new cadre of journalists to be relevant to meet the needs of the media industry that the new journalism graduates will serve.
"As the universities, we must keep an eye on the market where we send the people, we are training. we need to think about media viability by focusing on how to reproduce journalism sustainably in the political, economic and social conditions in which we exist at the moment. We must also ensure that we keep professionalism as a key support to what we teach and what the students will do in the future." Dr. Mbaine stresses.
Isaac Tomusanga, a lecturer at Makerere University commended the journalism students for remembering their fallen colleagues. He said the attributes of the fallen Journalists is already evident in the journalism students, adding that it is clear media fest has helped journalism students to learn attributes and things that would make them better journalists in the job market.
Meanwhile Dr. Vincent Byamukama, the Vice Chancellor Africa Renewal University commended the journalism and Multimedia department for organizing media fest to equip the journalism students with hands on skills relevant in their field of study and also to learn from their fallen journalism heroes and Heroin.
"The Journalism department is the most vibrant department at the University and I am looking forward to growing it into a full faculty to serve the needs of the society. We pledge full support of the university towards training of new generation of journalists to serve the nation and the world through effective communication and good reporting." Dr. Byamukama says.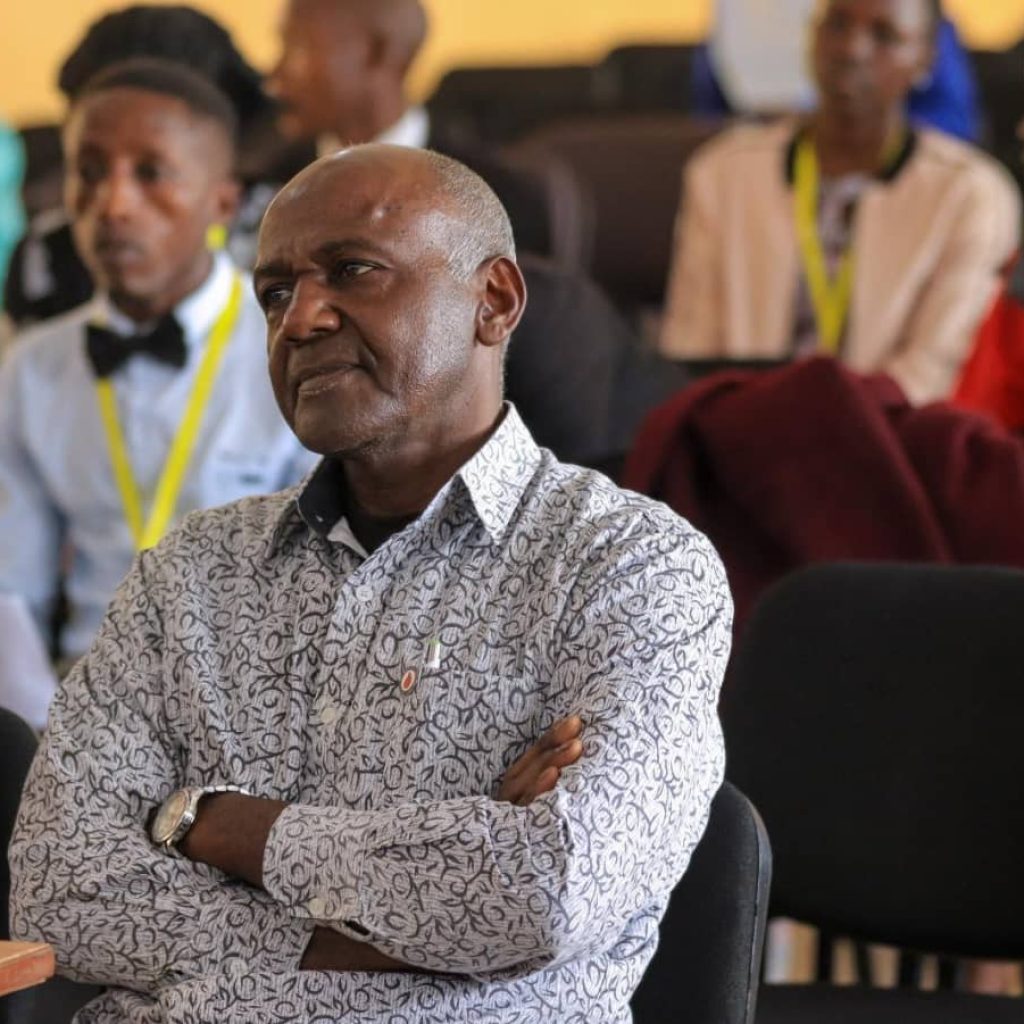 Also preset were family representatives of the deceased journalists among other dignitaries that attended the media fest climax at the University chapel.
Rosemary Nankabirwa's Mother who attended the event had this to say: "I have seen great talent here, please nature it and follow your dreams. I am using the words of my late daughter. You all remind me of my daughter. My daughter never wanted mediocracy so always do your best to be the best. I am not a journalist, I am a teacher but I know that Confidence is very key in journalism. You also have to do your research to be able to give firsthand information. My daughter always said, if you want to become a journalist, always find a role model."
De. Charles Bruno Baganza, are tired Veterinarian, brother to late Francis Bbale commended the university for honouring his brother whom he describes as a friend, a brother who became a father to him.
"This day makes me excited to know my brother left a rich legacy that continues to speak for him but it is remind me of what we shared together in life. My brother was not a journalist, he was an accountant by training but one day he told us those guys on TV are joking, he got a paper and started imitating them, after sometime, I saw him on TV. I wasn't surprised because he always passion about media work. My brother used to emphasize that you should endeavour to pronounce people's names correctly." Dr. Bruno remarks.
Africa Renewal University (AFRU) is a chattered Christian University focused on development of transformational leaders for church and society. It is located in Buloba Trading Centre, Wakiso District, 20 KM along Kampala-Mityana Road with an enrolment of over 1,300 students both at the main campus and in coordinating centers as well as online. The students are drawn from 45 different tribes in Uganda and various countries in Africa offering various courses from certificate to masters.
Comments