It was all fun and games at the 20th annual Makerere Law Society (MLS) Dinner that happened at the Kampala Serena Hotel on Saturday 21st, until one student took to social media platform Twitter to express his grievances on the same.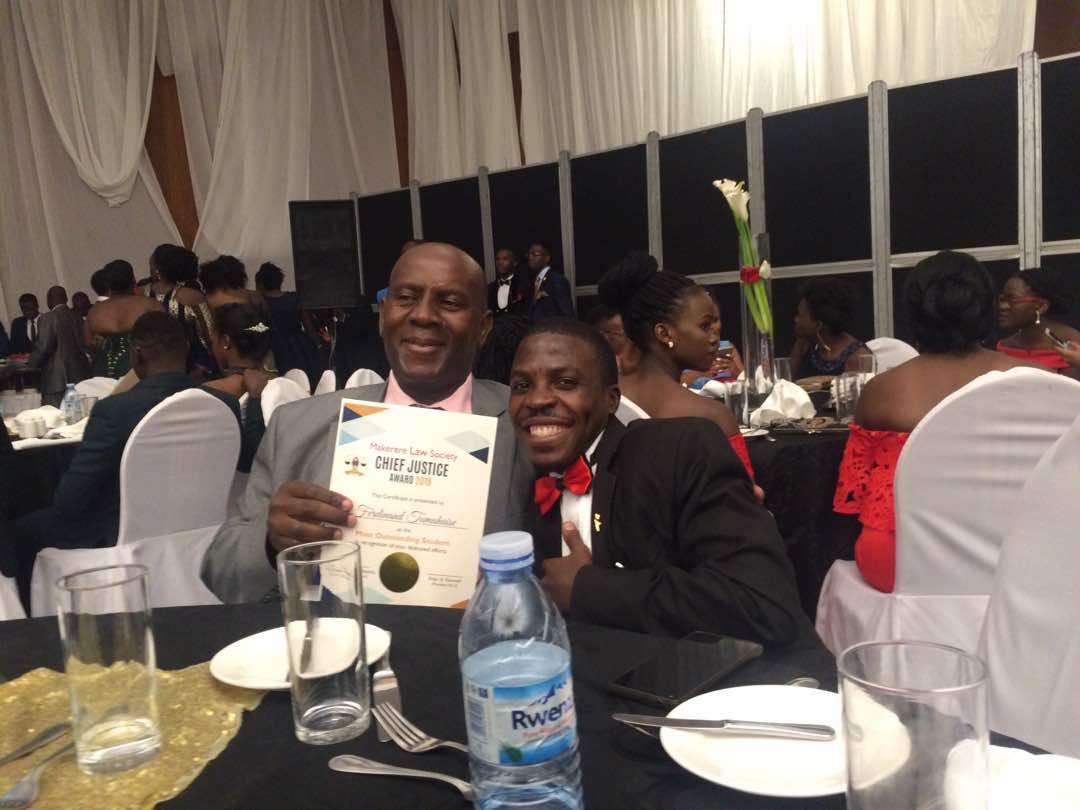 Known as Ferdinand Tumuhaise, the gentleman may never forget the said dinner because unlike his friends who had girls as their dates, he graced the function with a dude like thrice his age.
Tumuhaise went to the dinner with a gentleman he described as his 'second' father after being rejected (for a date) a record 15 times by girls of his age.
"I asked 15 ladies to be my date last night (at the MLS dinner) and all of them turned me down including those I considered my best friends", Tumuhaise tweeted on the morning of Sunday 22nd April, 2018.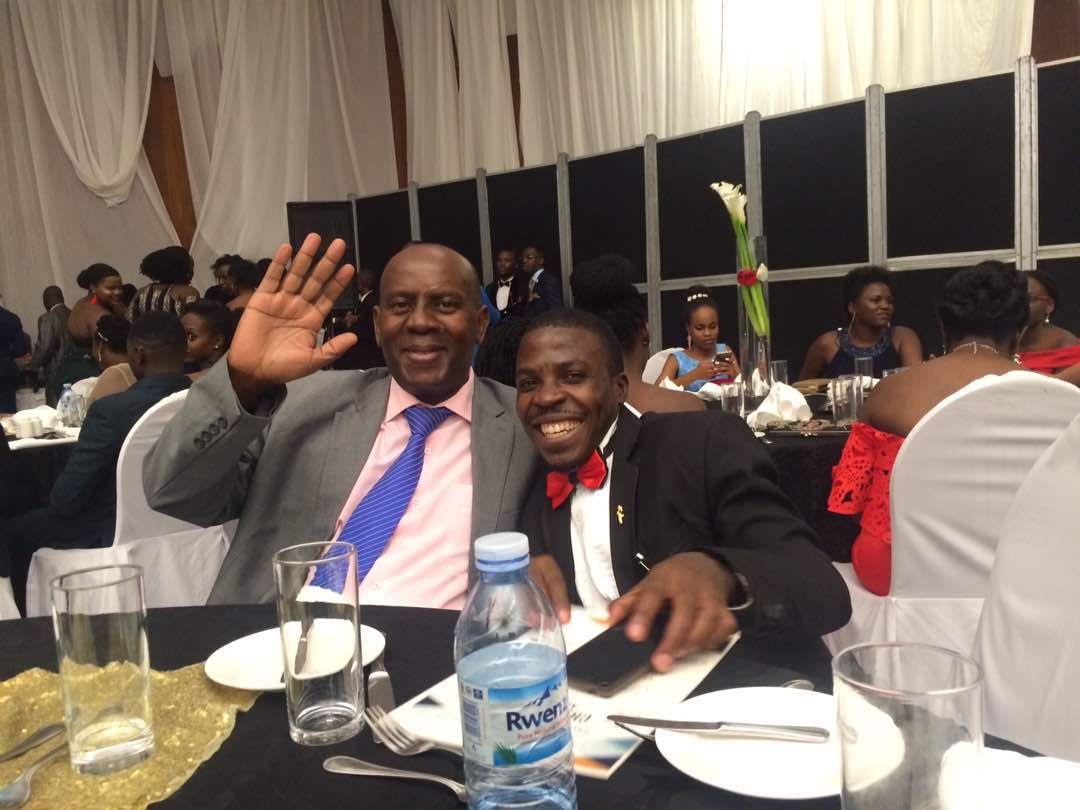 "I got my second father and we slayed. But I decided never to take a photo with any girl because if you cant be alongside me on a table, why then in an album?" he asked.
The fourth year student was however awarded by the Chief Justice an award for being the student with the highest CGPA in his class standing at 4.2.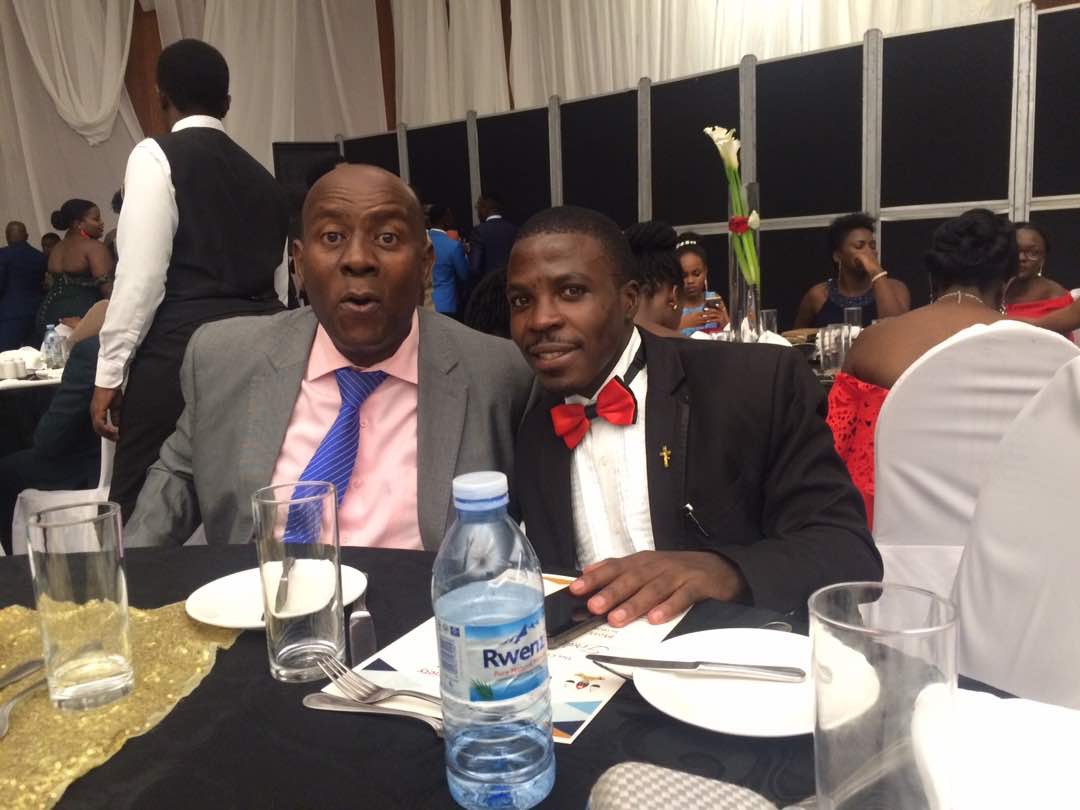 We dont know if the girls rejected him because his brilliance in class intimidates them or if his game in the social life doesnt match his game in studies.
On the flip side however and by the look of his face in the photos, Tumuhaise actually enjoyed his time at the dinner much as his heart was broken.