We all know that Anita Fabiola has a great fashion sense so I'm guessing she had to unleash the best during the Uganda Entertainment Awards that took place last weekend and we are totally loving the color choice which definitely is so fairly blending with her skin.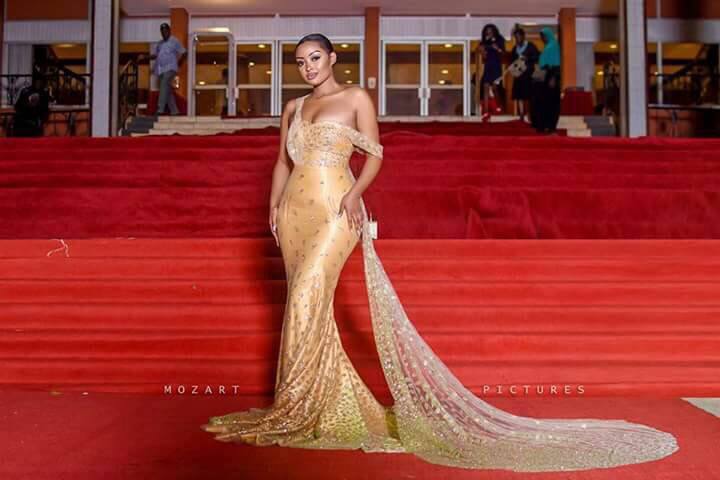 And being Fabiola with her gorgeous body of a goddess, she definitely had to slay all 'em queens- I hope all of you can recognize the fact that her curves are kind off larger but who are we to judge…lol.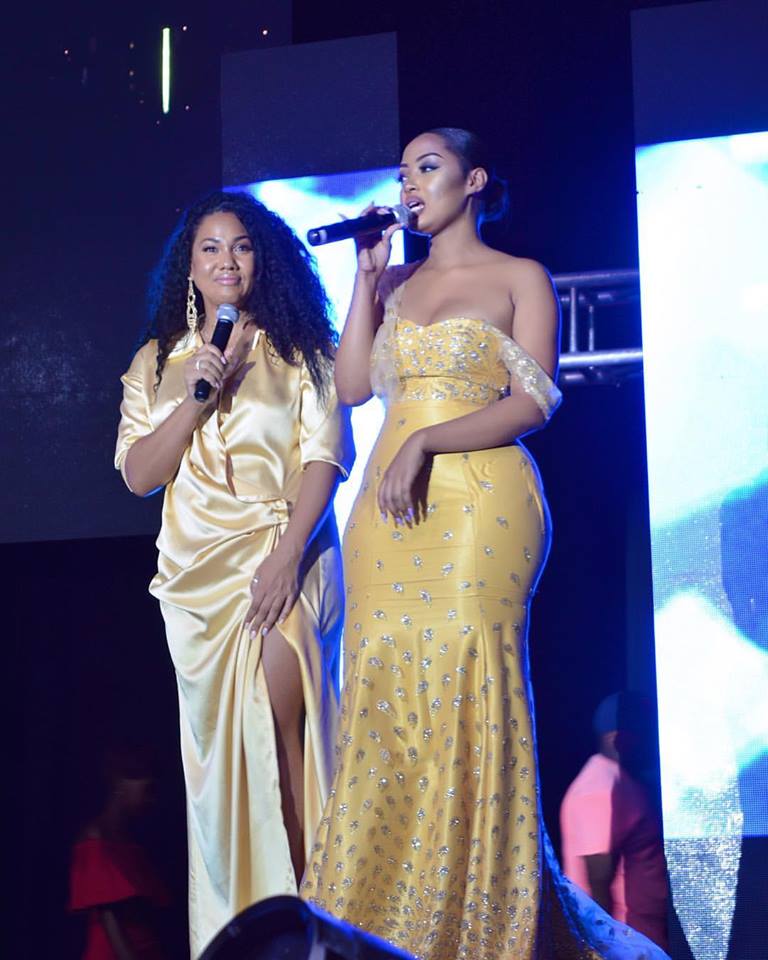 Not to forget the fact that people who attended the UEA were supposed to rock in every way they could and embrace their bodies—- bet they were all on a hot seat because they all wanted to be at their best as the fashionistas they should be. So it isn't actually a surprise that she had to ace as a fashion forward and savvy young woman. With that brown skin, she couldn't afford not to rock and slay her way through .
This evening gown is a go for and the tail is the bomb because it adds a gorgeous touch to the look. Malaika Nyanzi also rocking the blood red dress with a golden finish at the bottom. Well, if you need to improve your choice in evening gowns fashion lovers, then I guess you should definitely borrow some tips from miss Fabiolous!