Uganda Bureau of Statistics (UBOS), a government agency responsible for the national statistical system, has announced a total of 144 opportunities for university graduates and A level leavers to work in the forthcoming National Human Resource Survey (NHRS).
The work positions include Supervisors, Listers, Supervisors, Enumerators and Editors/Statiscians. Interested applicants are called upon to submit their applications online through the procedures stated in the information below;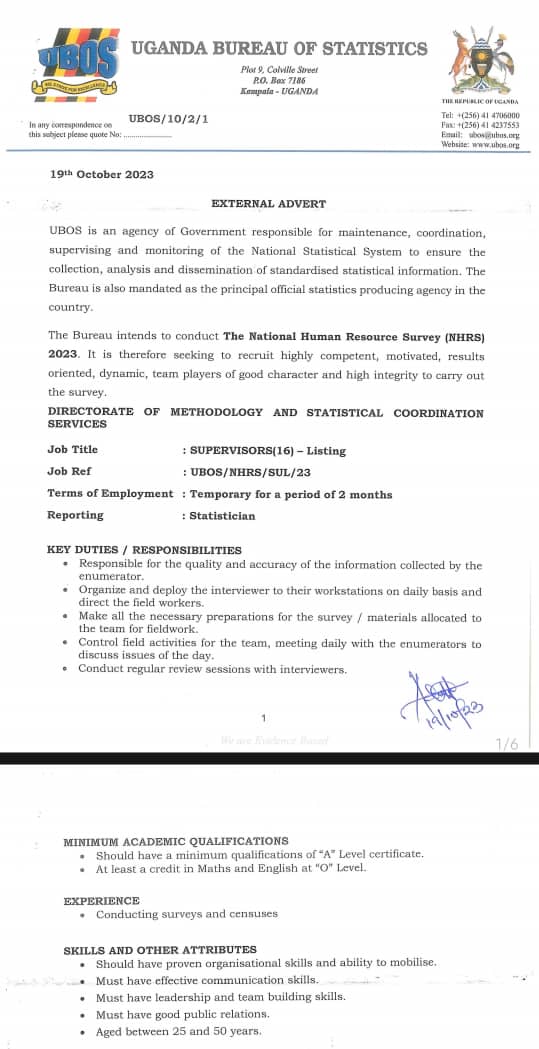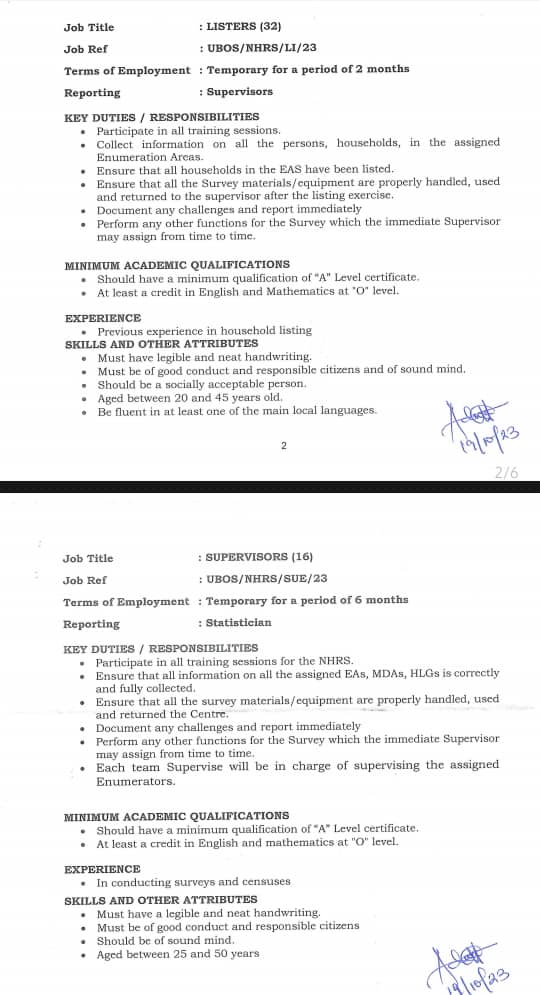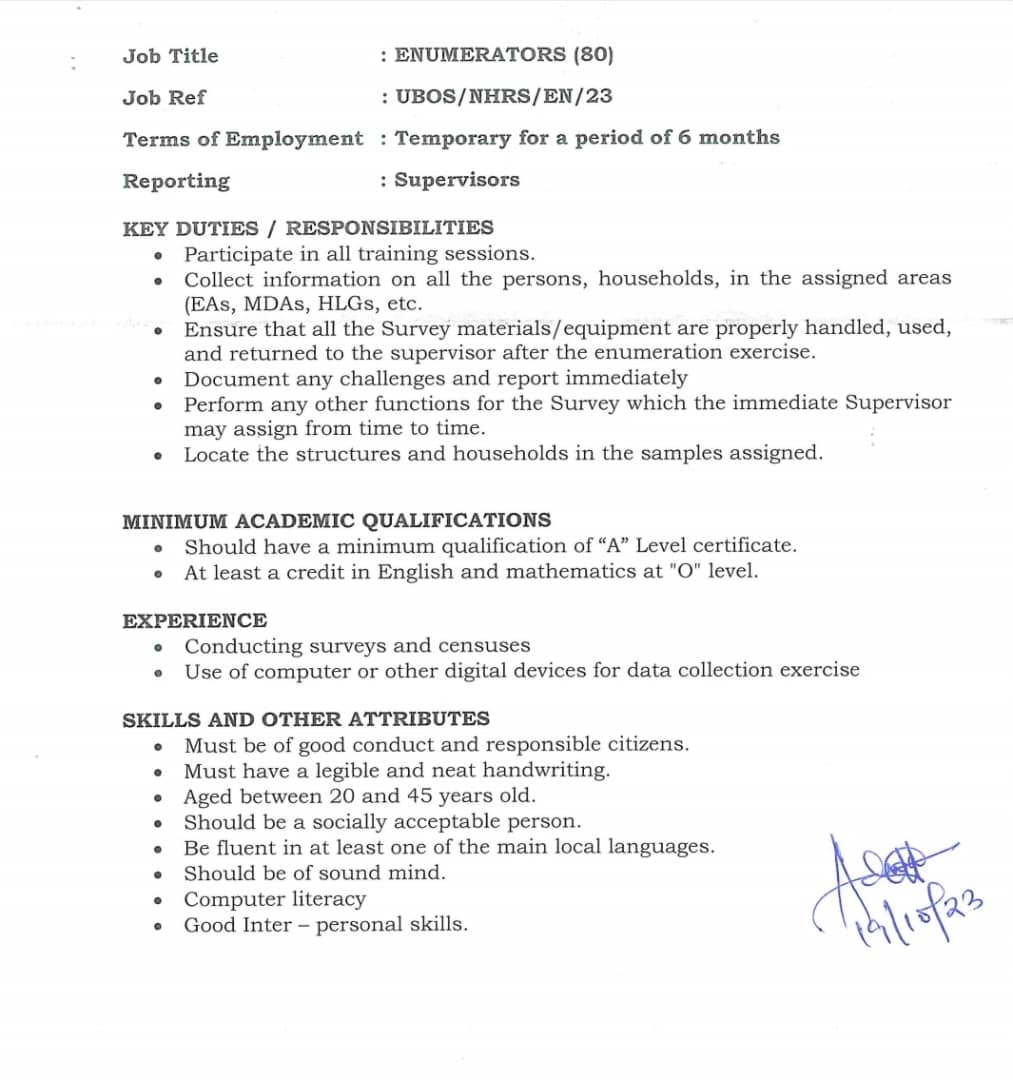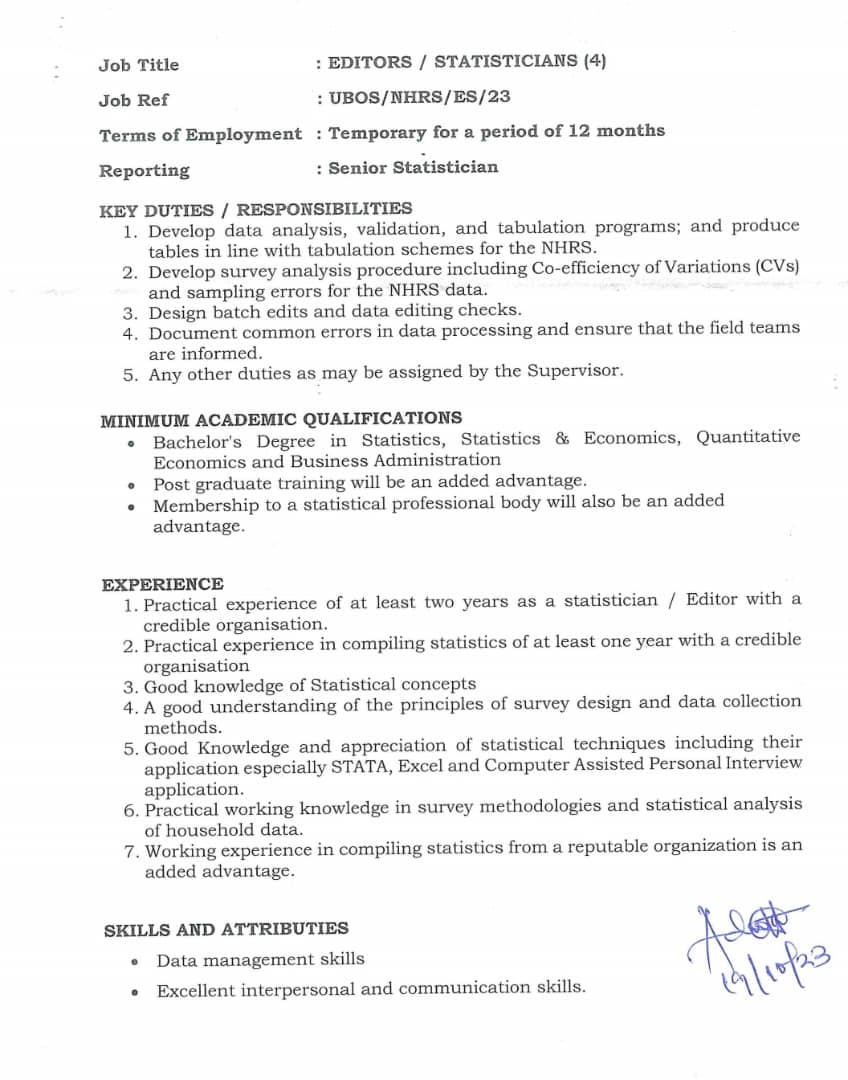 How to apply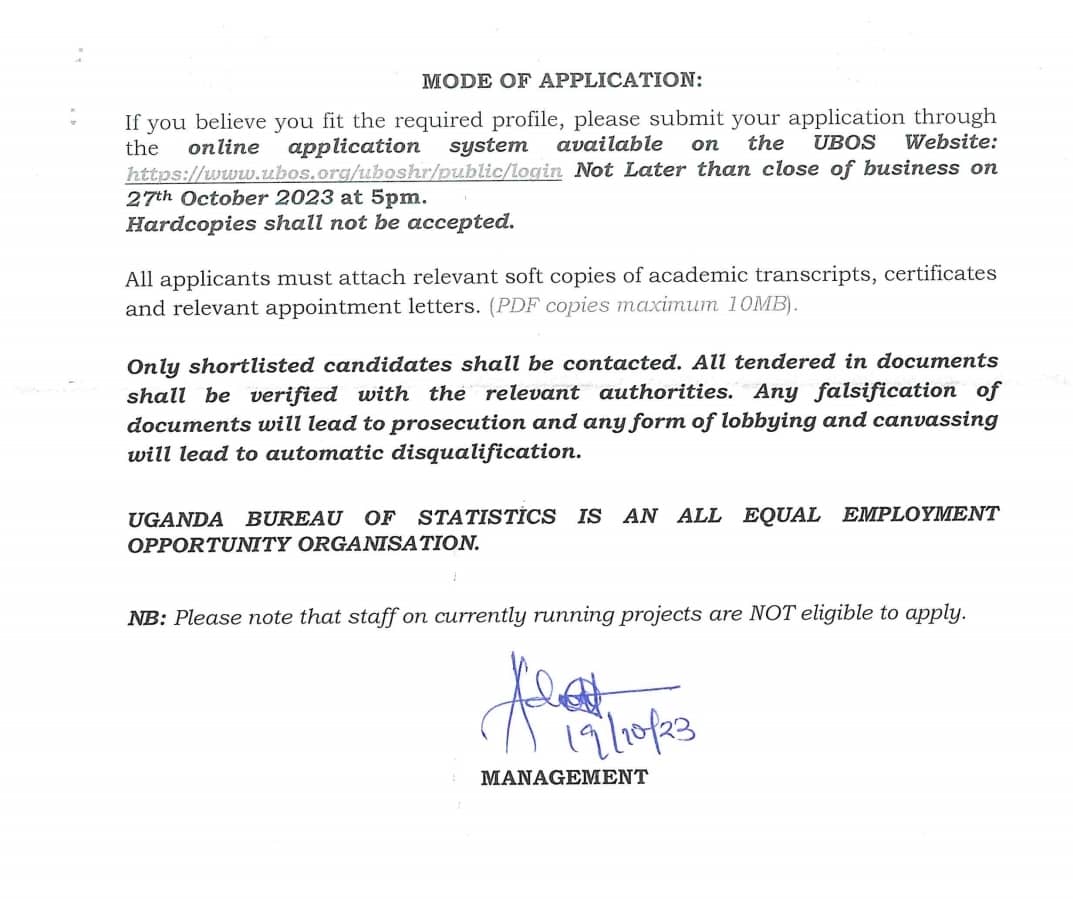 Note that the deadline for the overall applications is Friday October 27, 2023
Campus Bee wishes all applicants the best of luck.
Comments