While speaking at the requiem mass of Arnold Ainebyona held at All Saints Cathedral in Nakasero, the father of the deceased attributed his son's shooting to tribalism. Mr Plan Mugisha, the heartbroken dad further revealed that the police should look for all the other guards involved in the scuffle.
"I believe Arnold was shot because of tribalism. Because he is a Munyankore, that one should be a must. Secondly, Police should also look for the other guard who helped" the father said.
According to Ainebyona's mother, they told her on phone that her son has been shot but she never believed until she saw him in the hospital. While narrating about her son's life in the church, Ainebyona's mother revealed that the deceased used to help her with house work as early as P.5.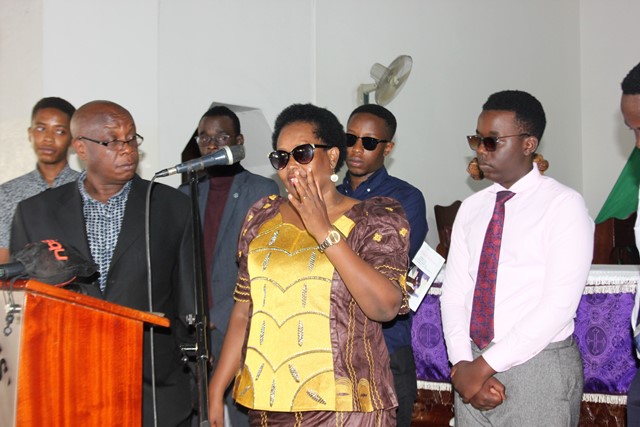 "When they told me that my Arnold has been shot, I asked my self who could have shot him at a time like this. I said this is lie. I went to the hospital and found his friends in a room, they tried to stop me but I was stronger. I touched Arnold and felt he was cold" said Ainebyona's mother.
"When Arnold was elected head boy in P.7, he started guiding his younger brothers that mummy should not do anything alone, we should help mummy" the mother narrated.
Most of the family members including uncles suggested that the government should take away guns from private guards.