Former Makerere University student and current Public Relations Officer (PRO) of Huawei Technologies Uganda , Allan Kyobe Kaggwa is at a peak of happiness after he proposed to his long-time girlfriend, Lydia Nakigudde, an alumna of the same university and she said yesss.
The bride-to-be was all smiles having been surprised by Kyobe as he went down on a knee to ask for her hand in marriage at the Naguru Skyz Hotel rooftop.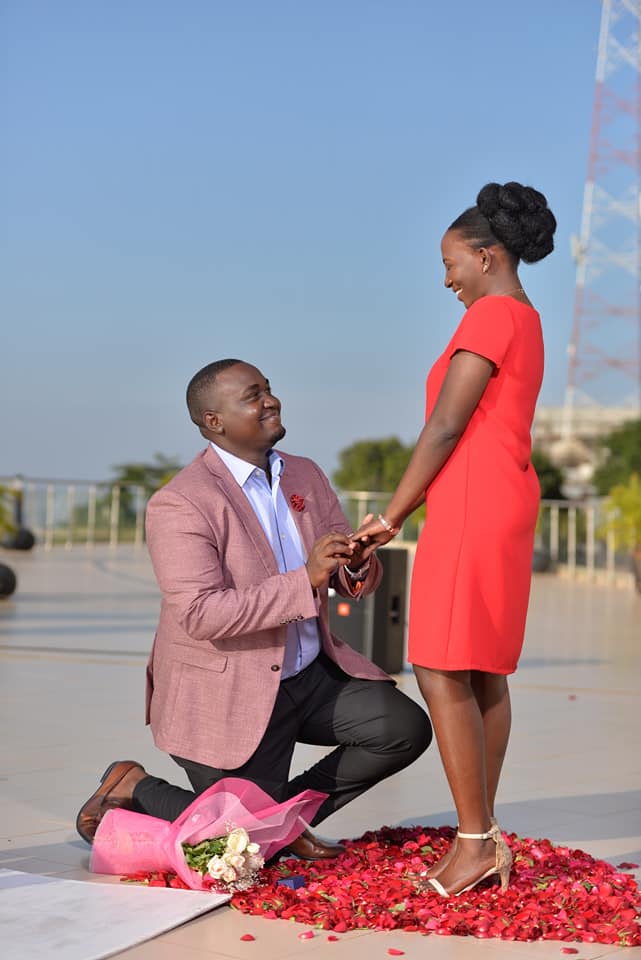 In a romantic atmosphere with soothing jazz music, roses and a sign that read "Lydia, I choose to spend the rest of my life with you. Will you?", Kyobe officially made his intentions clear to Lydia, by proposing to her.
Kyobe thereafter couldn't hide the joy on his Facebook where he posted beautiful photos of how the proposal all went down.
"Today Marks a very important milestone in my God life because she said YES. Thank you God." Read a caption on his Facebook.
Kyobe tripples to be a spokesperson of Phaneroo Ministries – a popular religious movement and rumour has it, that's where he hooked the lucky bride-to-be, Nakigudde.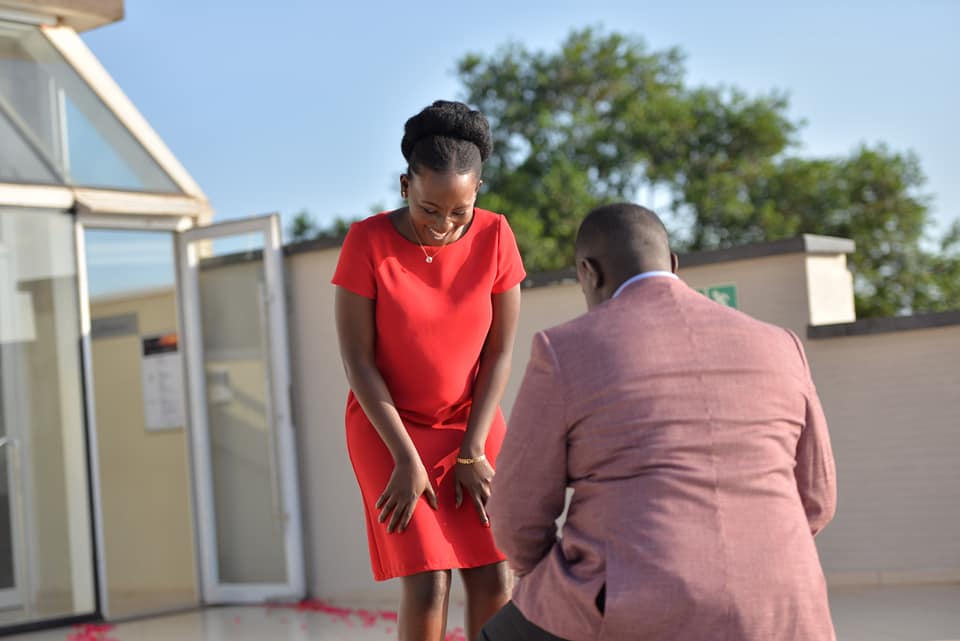 Our snoops established, the couple is scheduled to have their wedding on September 19, 2020. Indeed like the Bible says, he who finds a wife finds a good thing!