Following his successful completion of his freshman's year, Anselm Besigye (son to Kiiza Besigye) has landed a campus job at the prestigious Harvard University. In a tweet shared by his mother Winnie Byanyima, the human rights activist revealed that Anselm has landed a job as a dorm cleaner.
"Anselm – completed his freshman year, well done! Has a campus job cleaning dorms.  A proud mum" Byanyima tweeted.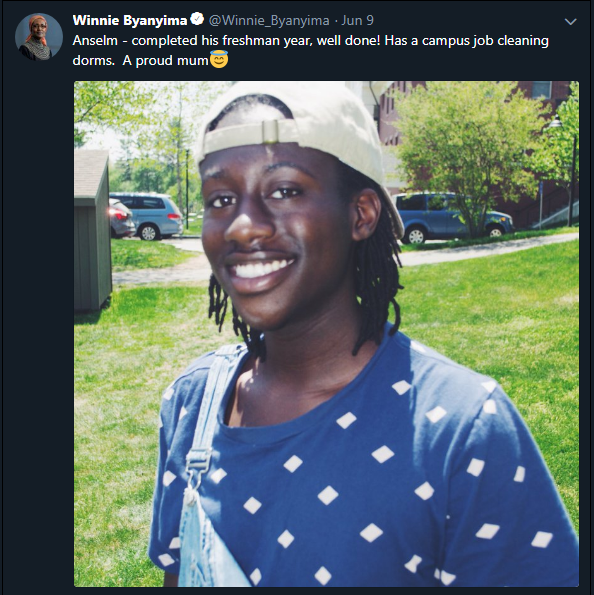 Anselm scooped a scholarship at Harvard University in 2016 where he is currently pursuing his studies at no cost. However, Anselm's stay at Harvard University has been surrounded by controversial events like posing with cigar, flaunting white babes, dressing weirdly and the list goes on.
Having a difiant family background, Anselm was involved in scuffle with the police at Harvard University for participating in a demonstration alongside his fellow black students at Harvard.