The Dean of Students at Bishop Stuart University, Rev. Muhangi Francis has issued new dress code guidelines set to be implemented starting today, 2nd December 2021. According to the guidelines, female students will no longer be allowed to enter lecture rooms, chapel and offices with mini-skirts, ripped jeans as well as shorts.
Male students on the other hand are barred from entering the said places with sandals, damaged jeans, shorts, tattoos, plaited/uncombed hair, among others.
"This is to bring to your notice that effective 02nd December 2021, no one will be allowed to access university premises, lecture rooms, offices and Chapel with the following dress code; Men/Boys: Sandals, damaged jeans/trousers, shorts, braided/ plaited hairstyles, tattoos, piercings/earrings, uncombed hair." Muhangi's statement reads in part.
'Women/Girls, Mini skirts and dresses, mini pants, damaged jeans/trousers, tattoos. And any wear that's unacceptable as addressed in the UNIVERSITY REGULATIONS AND GUIDELINES FOR STUDENTS, 2018 Chapter 2 Sec 5." Muhangi added.
Below is his full statement;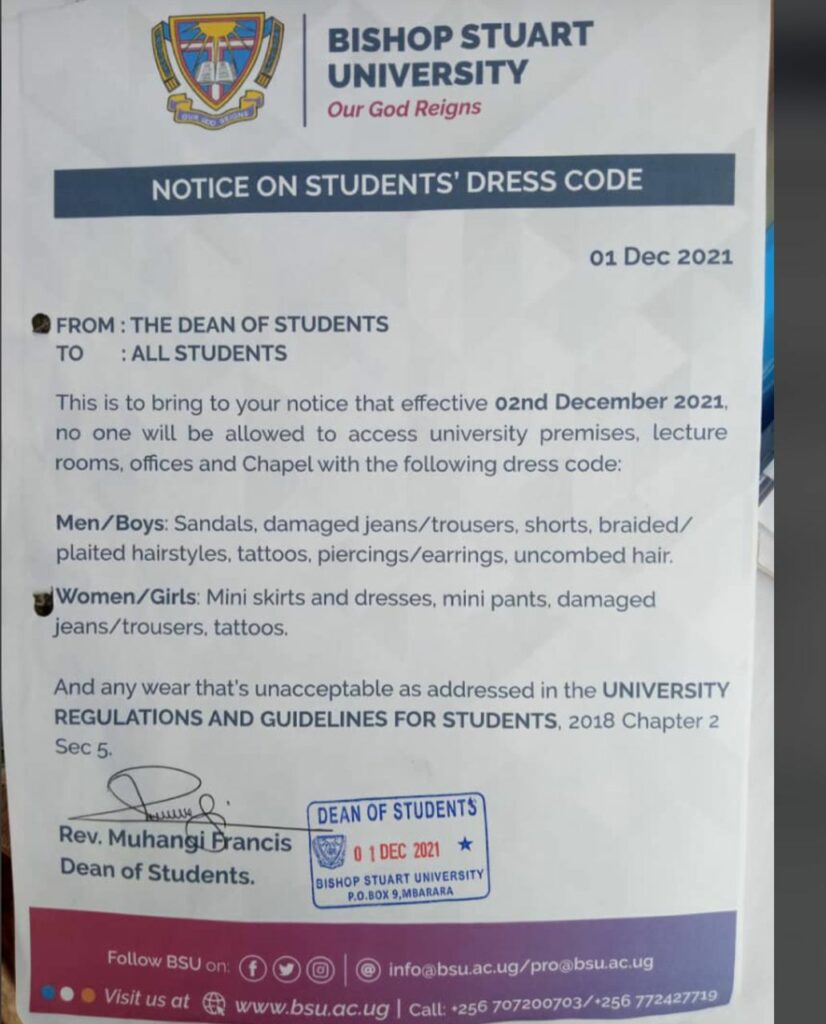 Comments