Gulu University Government Sponsored Students have pledged to statge a protest tomorrow, July 29 demanding for their allowances.
According to the GRC for Government Sponsored Students, Anyama Alfred Berliner, the situation is getting out of hand and can not be patient anymore.
"We have starved enough, tired of being threatened at our various hostels are tired of sleeping hungry, we therefore call upon you to turn up for this peaceful black Friday demonstration because we don't want to lose our comrades to hunger," Anyama stated in a memo.
He further wondered why Gulu University had been sidelined for that long.
"Other government sponsored students from other universities have been paid their living out allowance. Are we different from them?" he quizzed.
"Please come and stand in solidarity for what your entitled to at 9.00am at the main campus administration block on Friday 29th July 2022," Anyama requested.
More details attached beneath;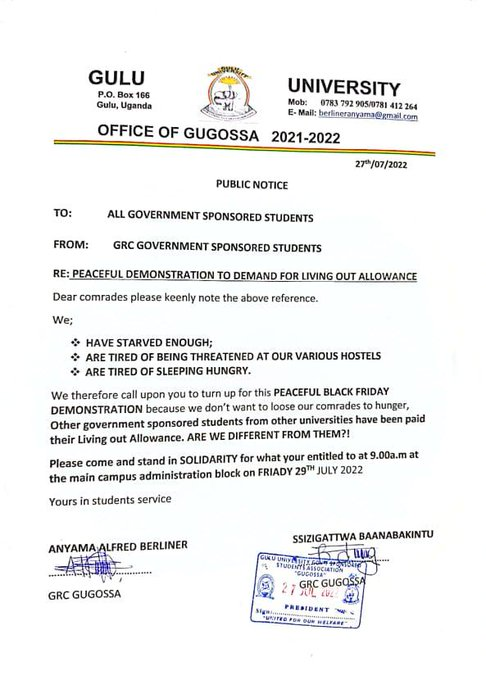 Comments