Makerere University students are holding a demonstration basing on what they've called, "A CALL TO ACTION."
Students this afternoon dressed in red gowns and carrying leaves have been chanting the popular strike theme, "We We" followed by "Kojikwatako" literally meaning "you dare touch it".
The demonstration geared towards warning NRM members of parliament to desist from age limit to allow President Museveni contest in the 2021 presidential elections.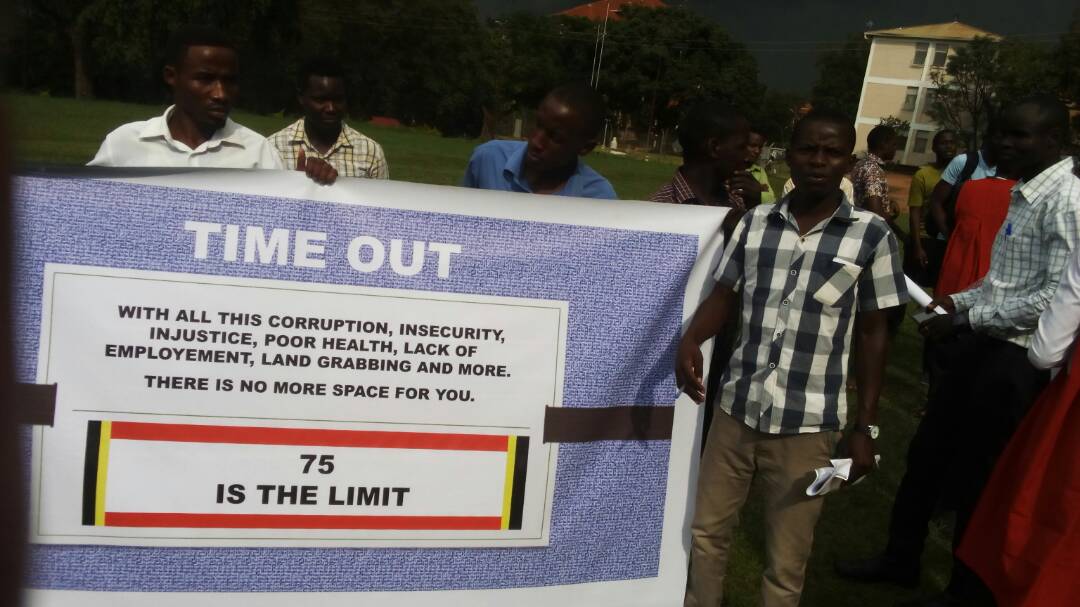 They're carrying manilla papers that say that age 75 is the presidential limit. According to a viral WhatsApp message, on Thursday, they will join the rest of the people in the country to march to parliament.
The Makerere students have also called upon all other universities to pick an example from Makerere university as they fight for the nation. We shall be bringing you more as events at the Makerere Freedom Square unfold.