"The procedure that led to the expulsion of the students was flawed in all corners. It was illegal, materially irregular and vague," said Justice Margaret Mutonyi of the Mukono High Court when she was reading her ruling regarding the case of Yasin Sentumbwe Munagomba and Simon Semuwemba v Uganda Christian University (UCU). She went on to add that "the manner in which the students were expelled was ruthless and unchristian in nature".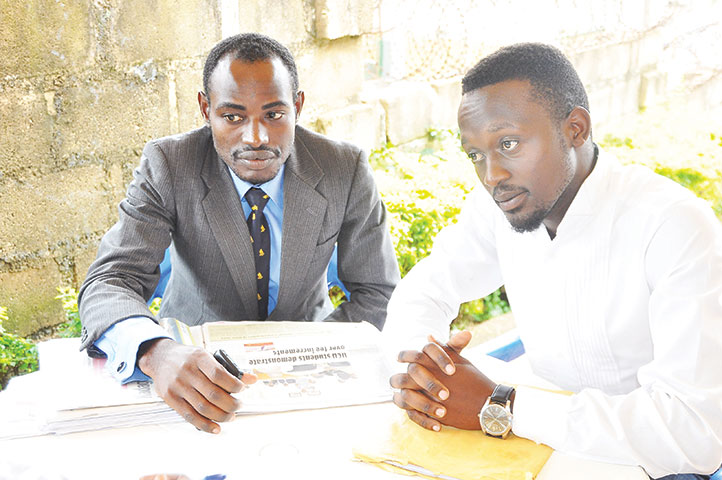 The ruling that was read today morning at around 10am in the morning inside a courtroom filled to capacity with very keen UCU students concludes a case that has dragged on ever since the 20th April 2016 when the students were expelled from the Christian university.
When the students were expelled, they were issued with a letter dated 19th April, a day before the alleged demonstration even took place, only implying that the university had already made up its mind about expelling the students. They were not accorded the opportunity to defend themselves.
"The action of the university in deciding to expel the students was high handed in nature and was aimed at destroying the future of their own students, and creating fear within the student community," the judge added.
The judge awarded the students 10 million shillings each (totaling to shs20m) and issued orders quashing the decision of the university to expel the students, and also prohibiting the university from enforcing the decision that was passed to expel the students.
The judge at the end of the session went on to caution the students about indiscipline at the university urging them to understand the reasons they were at school in the first place.
"This ruling does not mean that the court condones indiscipline," the judge said before adding that where one has violated the code of conduct of the university, the proper procedure should be followed.
"I would like to thank all the stakeholders that have been part of us in this fight," said Yasin, expressing his gratitude. He thanked the media houses, civil society organizations and the students of UCU that did not leave them when they were needed most.
"We had God and our counsel Ssemakadde, and I thank my mother for standing with me," said Simon.
"I thank God for the courts of justice that have come out boldly" he added.
A detailed story will be published when a copy of the ruling is availed.