News coming in indicates that self-styled freedom fighter Paapa Were Salim has emerged as the winner of this year's guild presidential contest at Makerere University.
Commonly known as "Papa", the Veterinary Medicine student has emerged victorious with 3202 votes of those cast in a closely contested election marred by allegations of bribery of a top university official and electoral commission authorities, nomination of unqualified candidates, and suspension of guild rallies. Kinene Edward, Papa's closest challenger, has emerged second with 2267 votes.
Others, in no particular order, are Chiluba Fred with 776, Andama Fred with 57, Isabirye Dan with 60, Kamyuka Patrick with 103, Namuganza Florence with 42, Nuwataho Samuel with 146, Obbo Johnson with 131, Lwamaza Silver with 1528, Taliwaku Andrew with 1380, Turyasingra Henry with 123, and Kasumba Jyavira with 46.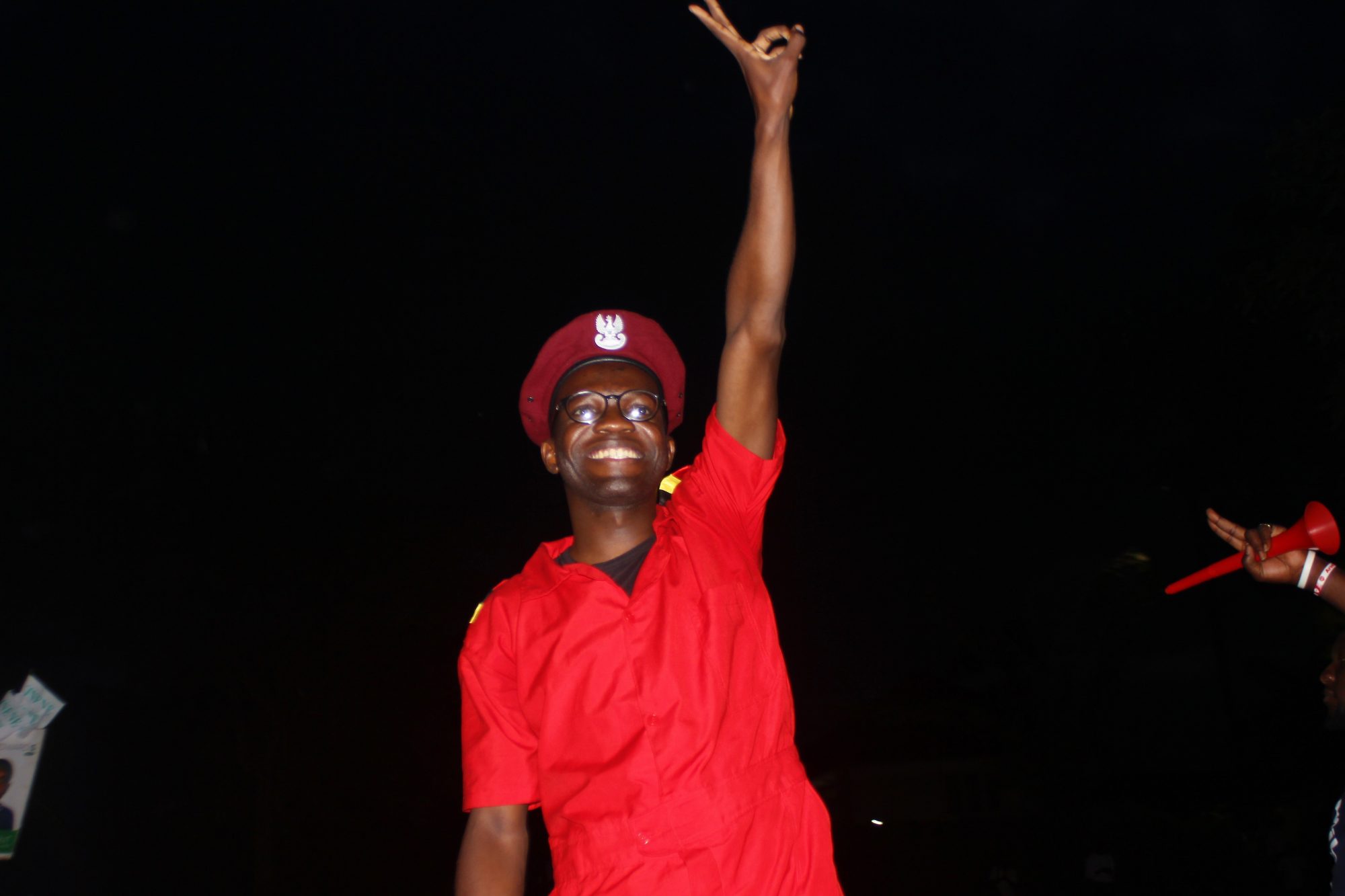 Papa now takes over from the embattled Kato Paul who won last year's contest on the FDC ticket. Kato has been recently mired in financial scandals which resulted in attempts by pockets of students to eject him from the guild office.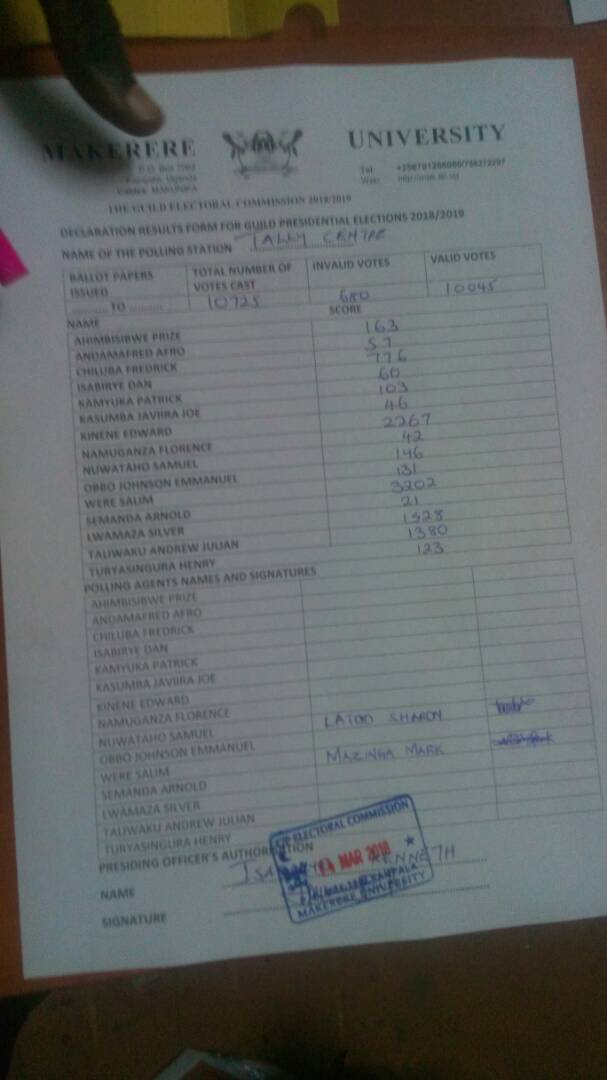 ANALYSIS:
This has not come easy a victory for Papa, who spent the whole of the last academic year strategizing with a close friend and Chairperson of Nkrumah Hall, Asiimwe Emmanuel, for this year's contest, having taken out a dead year to concentrate on the guild project.
But the turning point in Papa's guild presidency strategy came at the height of last year's #Togikwatako protests when, in an unprecedented show of patriotism, the clean-shaven resident of Nsibirwa Hall carried a mattress to the Parliamentary Building in a powerful one-man protest that captured the country's imagination and saw Papa's iconic protest image gracing the front page of the best selling national daily, the Daily Monitor.
Papa's protest was against the-then machinations by the ruling NRM party to delete from the Constitution a provision that barred Gen. Yoweri Museveni from contesting again for presidency. Although the Constitution was eventually amended in favour of Gen. Museveni, Papa's the demonstration earned Papa national acclaim and has been the most critical factor in his guild victory.
Notably, Papa shared a room in Nsibirwa Hall with one of last year's guild contenders Simon Ssenyonga.
Congratulations upon your well deserved victory!
Comments