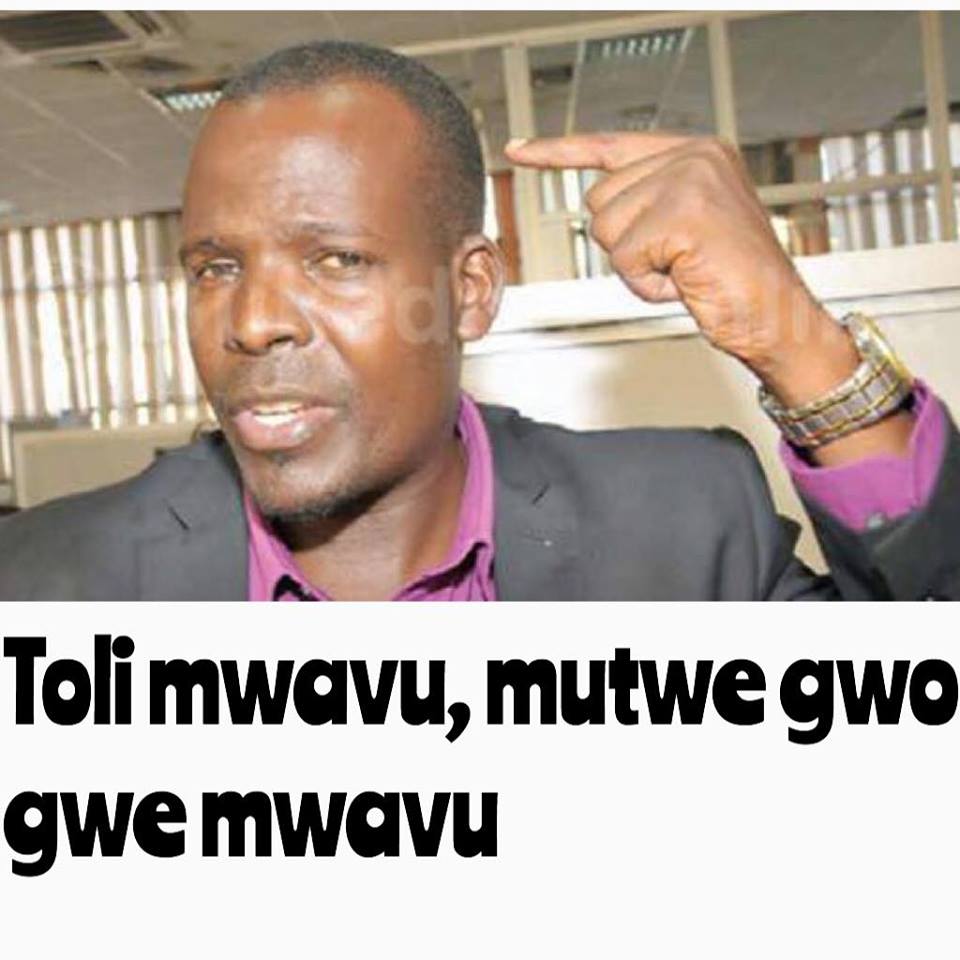 Reliable information reaching Campus Bee reveals that Bukedde TV 'Toli Mwavu, Mutwego gwemavu' presenter Innocent Tegusulwa has failed Makerere University's Pre- entry exams for the fifth time now.
Tegusulwa is commonly known for his motivational slot at the vision group owned Tv dubbed "Toli Mwavu". In this slot, Tegusulwa is well known for telling people that they are not poor but rather their brains and IQ (Toli Mwavu Mutwego gwemwavu).
Well, by the look of things, Tegusulwa could be broke upstairs. We have been informed that he has tried to get through to Mak Law School several times but he keeps failing the pre-entry exams time and again.
The fans who have been following his advice are left disappointed in him now especially that he has been preaching the gospel of success which he can't attain himself.  No offense, Tegusulwa could be living to Bible verses that say "do as I say not as I do".