Uganda's Face T.V, through their lawyer Fred Muwema have issued an arrest warrant *requesting* the International Police (Interpol) to arrest Nigerian dancehall superstar Ibrahim Balogun Ayojedi a.k.a Wiz Kid and his agent Sunday Are for the two to be arraigned before the chief magistrate of Buganda Road court sitting at LDC on January 16th, 2017.
This is a call for issuance of a red notice implying that the Interpol beaureau in Nigeria or anywhere where Wiz is will help to have him located and arrested.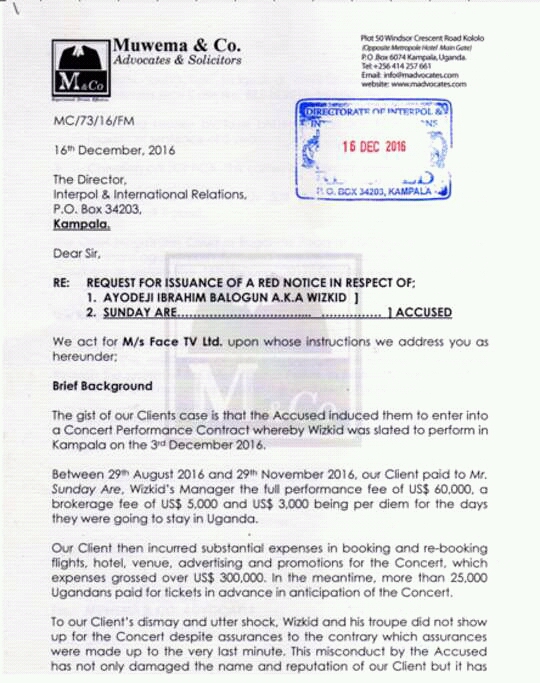 The situation, easy as it seems has divided opinion in the legal fraternity. Whereas there are some who believe the arrest can be effected, majority believe not.
"The arrest warrant has legal effect if Interpol cooperates. The artist can be picked up to his detriment and disrepute", argues Benjamin Ahiikiriza.
He emphasises that provided the Interpol renders help, arresting Wiz Kid is as easy as ABC.
"We have seen suspected criminals who have taken refuge within foreign jurisdictions arrested. He wouldnt be the first", Ahikiriza emphasised.
It is important to note that Uganda does not have extraterritorial jurisdiction to try the case in his country so he has to be brought here through extradition.
Simon Ssenyonga believes it is possible to arrest him but there are lots of complications.
"The extradition process is strenuous and subject to a lot of political processes and it is limited to particular crimes which I dont think Wiz Kid committed", Ssenyonga says.
According to Nigeria's Extradition Act and basic international law, for instance, the request for extradition is usually made through diplomatic channels to the AG of the country you want to surrender the accused to yet this is a private prosecution.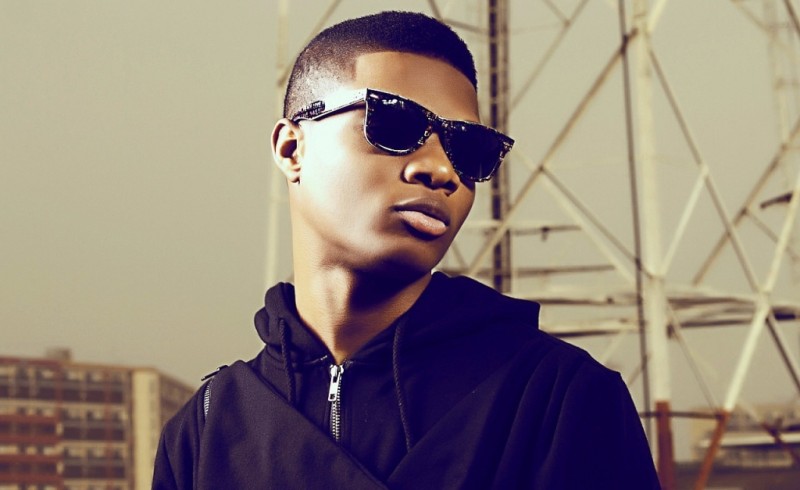 Then there is the issue of willingness on the side of the country meant to enforce that arrest warrant. Marvin Ssasi believes that Uganda not being of so much importance to the countries in question, Nigeria where he stays and US where he currently is on tour, they'll be less enthusiastic in effecting the arrest, let alone the extradition.
Needless to say, another section believes it is all drama targetting to have the artist on a negotiation table.
"Seems to me like a way to strongarm Wiz Kid and his manager into making a hefty out of court settlement to avert what is a potentially damaging and embarrassing situation", says Hussein Dawood.
He says that the red notice, if issued will be bad press and a serious inconvenience but having the two actually extradited to face charges in Uganda is a bit of a long shot.