Poetry despite being considered a sadistic, mysterious and depressing art by a vast majority of the campus fraternity has proven to be a rather essential cornerstone as per the life and career of a one Godfrey Isabirye Mitch, a writer, poet, spoken word artist and performer currently under Kitara Nation (a poetry group in Uganda) who is in addition a finalist pursuing his MSC in Environment and Natural Resource Management at Makerere University.
Isabirye, while speaking to our reporter during a one on one interview via an online conference (something that has now been rendered the new normal) revealed how he had ventured into the art two years ago after finishing his undergrad and had since then managed to join Kitara Nation, meet school expenses, advocate for social change and build a major brand around Kampala poetry circles. 
When asked about his source of inspiration, he admitted to drawing some ideas from fellow poets while others were from standup comedians, battle rappers, street performers and life in general.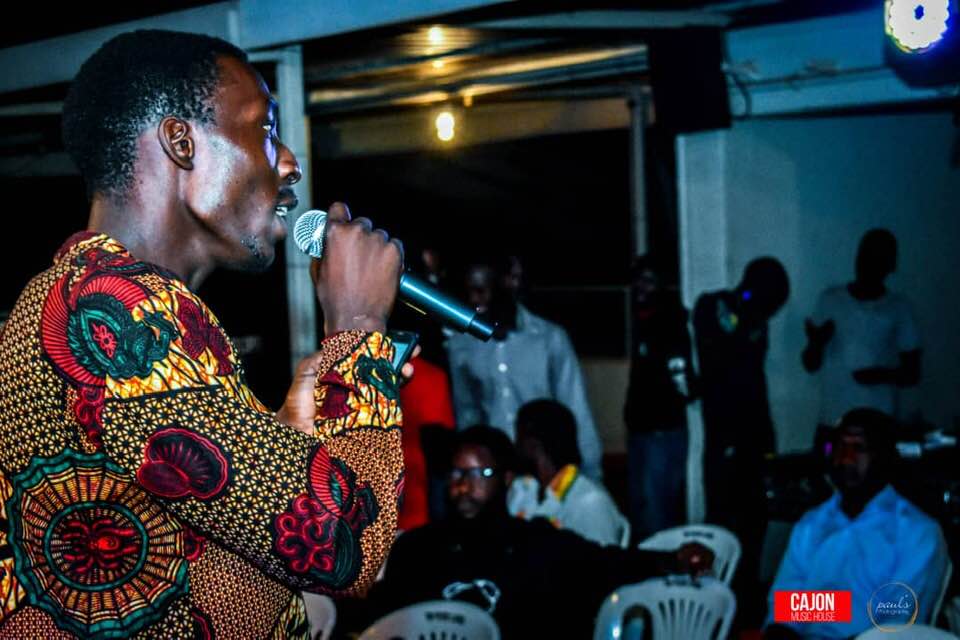 "Poetry has changed the way I see and perceive certain things, broadened my thinking and reasoning, improved my grammar both in English and local dialects but above all made me a positive person, a trait that can be seen in the work I perform." quoted Mitch. 
Like many other students in the working world, striking a balance between books and poetry has been a fierce challenge for Godfrey as he's occasionally caught in between showtime and lectures forcing him into compromising situations. Amongst the other many barriers associated with the artist's life are limited audience since only a few understand the art, a limited audience also implies low income as per the economies of scale and lastly, a hardship in convincing sponsors to venture into the art considering its financial complications.
On his future aspirations, Isabirye said he is currently recording a studio Mini Album dubbed Mitchz Manifest with poetry and songs (Soetry), and intends to make visuals and go mainstream writing and publishing poetry collections and also making international tours.
"But mostly, I want to see the platform and Art grow and expand such that we can start having poetry festivals having sponsors on board and big turn-ups." He said.