on Friday, the Electoral Commission of Kyambogo University organized the very last open air campaigns and rally that had all guild aspirants ask for mandate from the students.
All was well until the buzzing snapped one guild aspirant dubbing a female student who was also part of his camp. The independent candidate, Muhumuza Abraham, also commonly known as Abzy couldn't hide the excitement in his pants when he was seen unleashing his horn on the innocent young girl.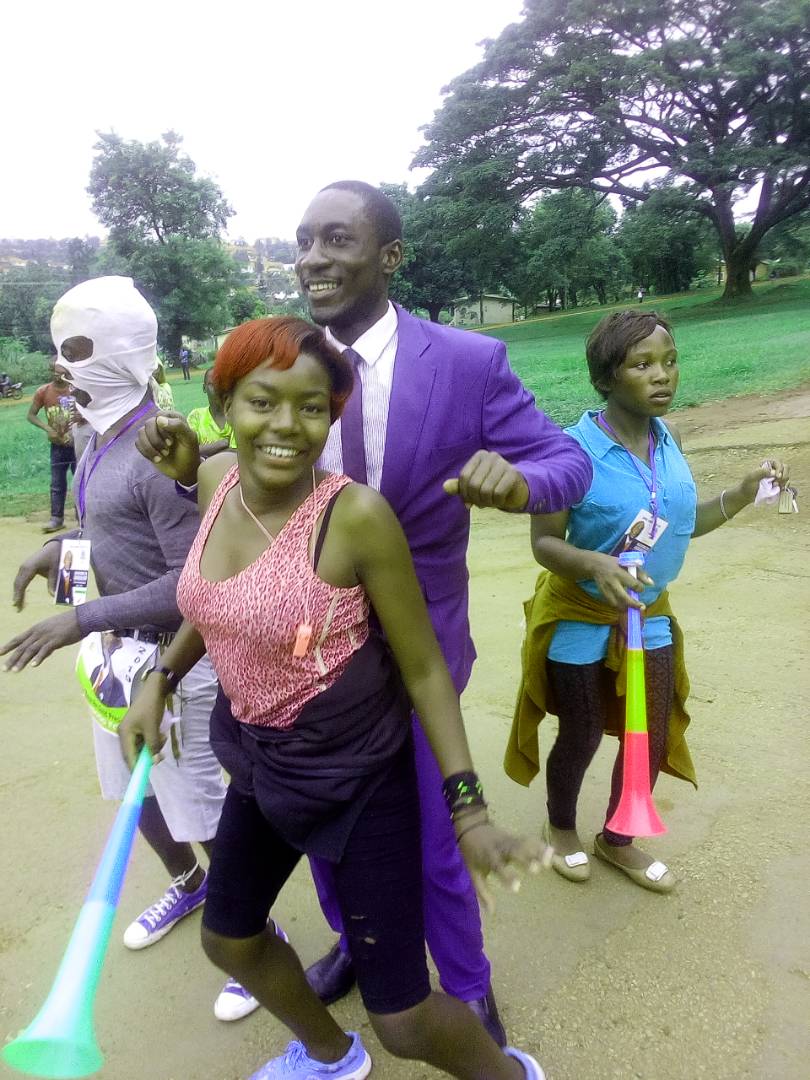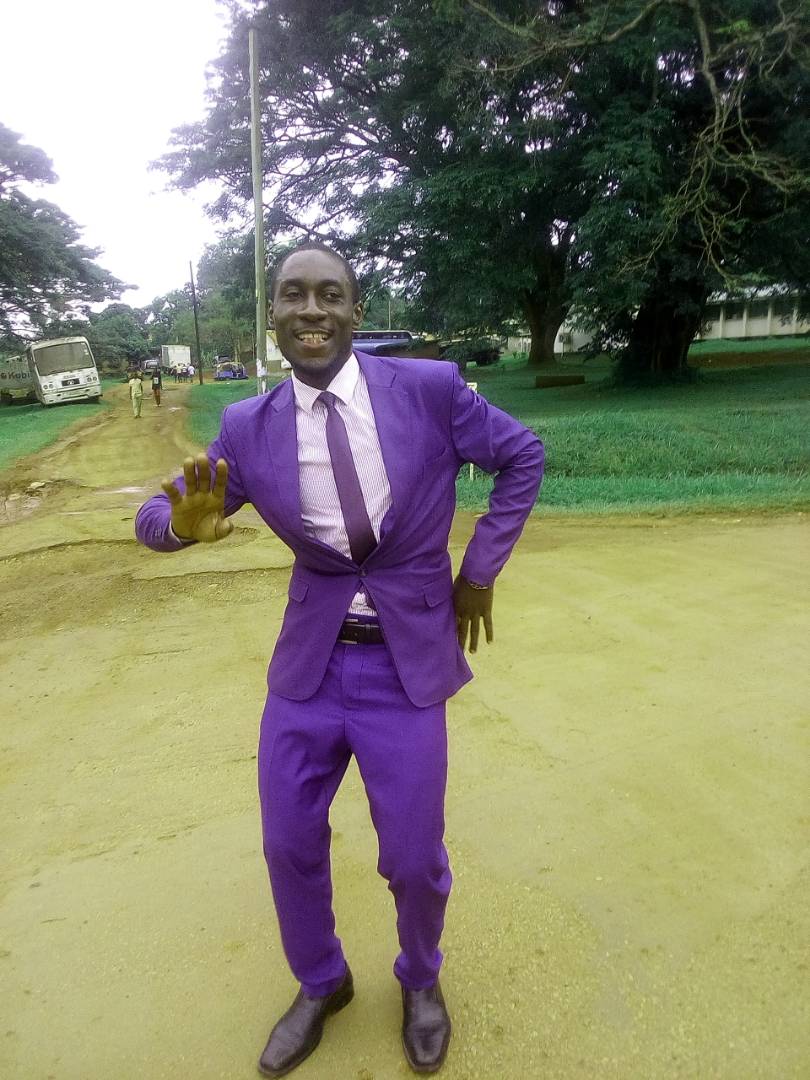 This candidate literally delivered his 'manifesto' to the excited female student who equally received it "with both hands".
Campus Bee is on ground and we shall bring you the events as they unfold.