Makerere University will on Friday 26th and Saturday 27th October host a two-day open, vibrant public debate on world geopolitics dubbed "The Geopolitics of Kampala". Inspired by the successful "les geopolitiques de Nates" in France, the conference aims at creating an interactive and dynamic platform for dialogue and exchange of ideas cutting across contemporary, local and international geopolitics.
While addressing the media today Friday October 5th, the French ambassador to Uganda, H.E Stephanie Rivoal revealed that various comedians, poets  and musicians have been booked to entertain revelers during the two days of debate.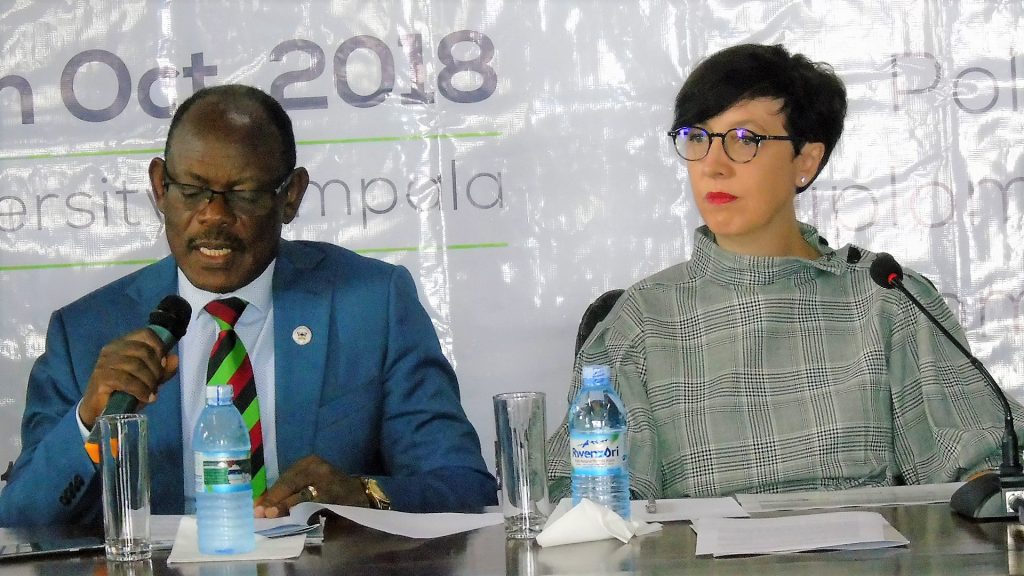 Rivoal added that she came up with an idea of bringing the productive conferences she attended in France to Africa, Uganda in particular. "When I came here in Uganda, I discovered Makerere University and its history, I thought about having this conference and called upon my French friends to come to Uganda." Rivoal narrated how the whole idea came up despite the fact that her friends had never visited the sub-Sahara Africa region.
"So we put together a concept note, with my team and the embassy, and then we thought this is a very ambitious plan, number one it had to take place at Makerere University there is no doubt about that. This is a place of knowledge for Uganda, so we reached out to the Vice Chancellor, Immediately  he said this is a good programme, this is where debate used to be intense." Rivoal added.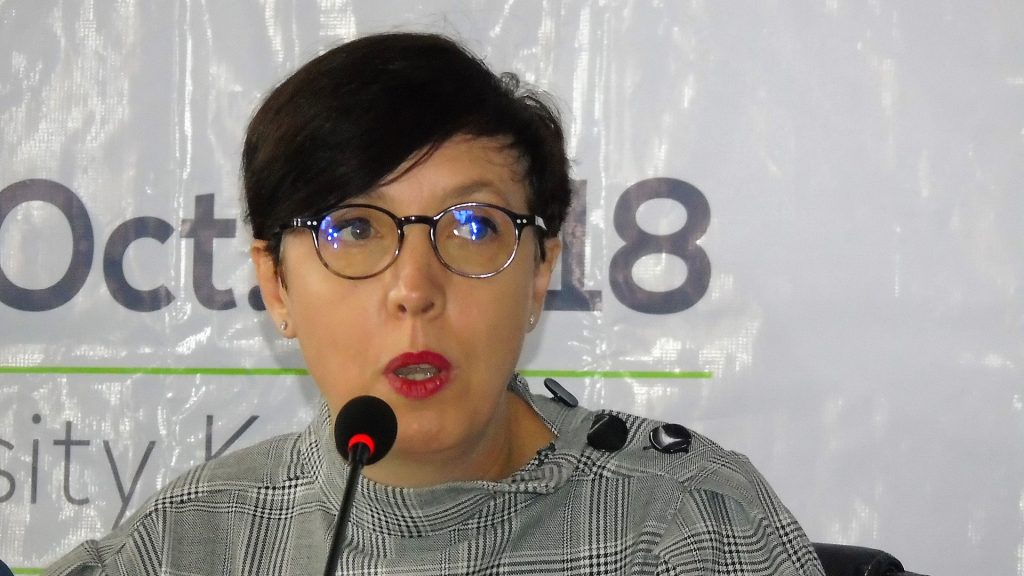 The conference will feature various topics relating to global, social and economic issues on which the debates will rotate around. It targets the general public with a special focus on students, academia, representatives from civil society and media, political decision makers, and the diplomatic community.
The conference will open on the first day with a five-minute presentation by four prominent Ugandan bloggers, journalists and comedians in an 'eloquent contest' on randomly selected topics. The second day will open with an artistic presentation by Ugandan poets, story tellers, and dancers.
Finally, a live music concert featuring Jose Chameleone and other local artists will bring the curtain down on the geopolitics conference at the Makerere freedom square on Saturday evening. Some of the confirmed names include comedian Daniel Omara, Dj Slick Stuart and Roja, alongside famous political figures like Magie Kigozi and former leader of opposition Hon. Winnie Kiiza.
The organizing partners include; The embassy of France, Konrad-Adenauer-Stiftung (KAS), Makerere University, the French Internal and Strategic Affairs (IRIS), Alliance Francaise Kampala, and UN Women.
According to the Makerere university Vice Chancellor Prof Barnabas Nawangwe, this conference will be an annual event if the first one is a success.