Makerere University has been selected by the Hult Prize Foundation to host a local edition of the Hult Prize – the world's largest student competition for the creation of new social businesses. The Foundation has now embarked on recruiting volunteers and teams interested in registering for the million-dollar competition.
Now, in partnership with former US President Bill Clinton, the Hult Prize has kicked off the 2017 competition that will be hosted by different universities around the world in search of the next game-changing social enterprise start-up.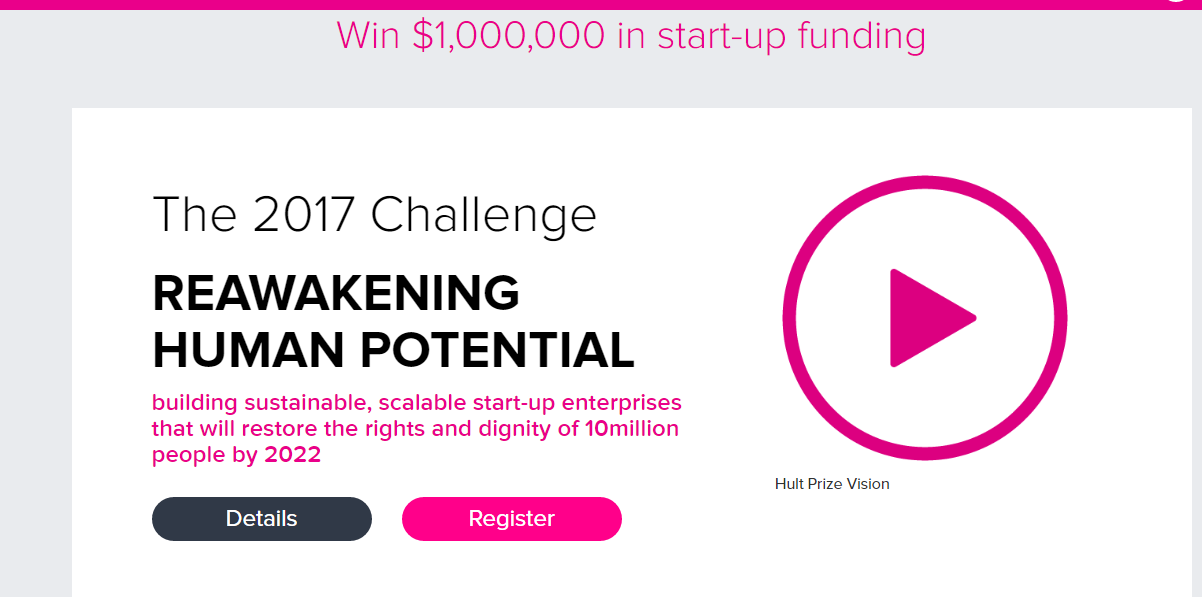 The winning team of student-participants that develops the most radical and socially transformative business idea to solve some of the world's toughest social challenges in the annual Hult Prize walks home with USD1m worth of start-up capital.
Campus Bee sounded out Donald Maasa who competed in the in the last edition of the challenge held in California, United States of America, and is now the current Campus Director for the Hult Prize at Makerere University.
Despite MAK being closed, Maasa says the local edition of the competition will go on as planned. He has urged interested students wherever they are to sign up for what he calls a "life-changing opportunity".
According to Maasa, the winner of the intra-campus event will automatically advance to compete in one of five regional finals to be held in the cities of Boston, San Francisco, London, Dubai and Shanghai in March 2017.
"The winning team from each host city will then be moved into a summer business incubator, where participants will receive mentorship, advisory and strategic planning as they create prototypes and set-up to launch their new social business.
A final round of competition will be hosted in September, where the winning team will bag a whopping $1m cash prize handed over to them by Mr. Bill Clinton." says the law student awaiting graduation in January 2017.
"The Hult Prize is a wonderful example of the creative cooperation needed to build a world with shared opportunity, shared responsibility, and shared prosperity, and each year I look forward to seeing the many outstanding ideas the competition produces," Clinton is quoted to have remarked about the Hult Prize.
About the Hult Prize Foundation:
The Hult Prize is a business start-up accelerator for social entrepreneurship that brings together the brightest college and university students world-over to solve some of the world's most pressing issues.
Touted as the world's largest student competition and crowd-sourcing platform for social good, the Hult Prize competition has been funded by the Hult family since its inception in 2009.
Interested contestants may check out http://www.hultprizeat.com/makerere for more information.
Comments