The KYU guild president Ochieng Joseph has this afternoon lost his cool after the meeting he had called at the students center failed to yield results. 
The meeting was organised to find a way forward to the the now unsolvable internship allowance "menace" as referred to by the guild president.
In the meeting was the university bursar Mr. Bainomugisha Everest who was expected to give reasons as to why these monies have not yet reached students accounts up to date– yet the administration, through the bursar, had made a commitment that by yesterday, Tuesday the 22nd of August, this money would already be on the students accounts.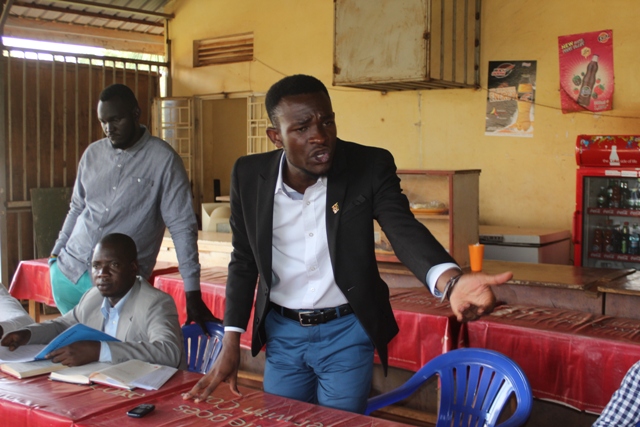 When the Bursar Mr Bainomugisha failed to give a satisfactory reason, the students led by Ochieng the guild president decided to force the bursar back to the Senate demanding to see the university secretary to solve their problem.
After storming the Senate, the students managed to lay hands on Mr Charles Okello, the University Secretary who explained that the government has introduced the Integrated Financial Management System (IFMS) that has currently given them a set back in as far as payments are concerned.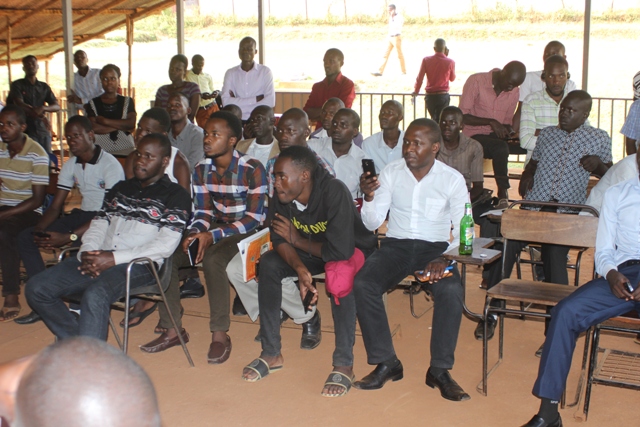 "We understand you're all not fine…. we've also been disappointed by the new system known as the IFMS that has currently made all work stagnant because every payment is supposed to go through the ministry of finance and the Bank of Uganda— meaning we no longer have the authority on any money," Mr Okello explained.
Mr Okello, who has also just replaced Mr Paul Madaya as the University Secretary, therefore, advised and made another commitment that this money is going to be on students accounts in 72 hours .
It's at that point that the guild president Ochieng told these officials that if they don't fulfill their commitment within the set 72 hours, he, together with the students, is going to 'slap' the senate.