Excitement and jubilations rocked Kireka town today (Thursday) afternoon when Chicken Tonight Limited, a popular eatery won the first Probox car in MTN MoMoPay's Christmas promotion that is set to give out a total of three cars (Probox) to merchants.
The car was collected by Dianah Ddamulira, Chicken Tonight's contact name based in Kireka, a Kampala suburb. Other winners of the afternoon included: Charles Babigumira, PEP Stores Uganda represented by James Kiibi and Port Bell Supermarkets represented by Sarah Twongeirwe. All the three won Motorbikes Courtesy of MTN MoMoPay.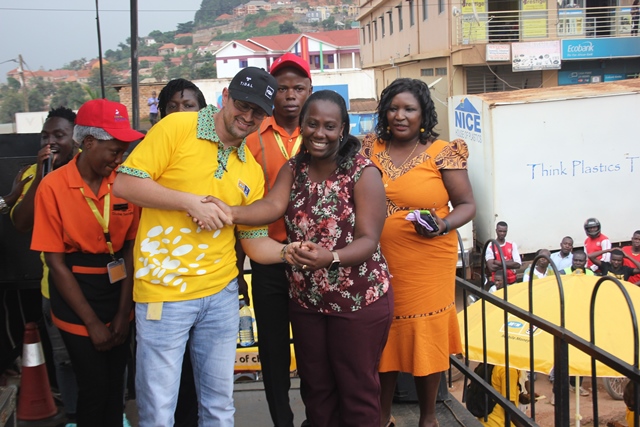 Maxi Lounge, BOK Petroleum, Kibirige Andrew, Speke Hotel and Tropix Auto Spa all won TVs from MTN MoMoPay. MoMoPay is an MTN Service that allows retailers and businesses to receive payments for goods and services using MTN Mobile Money. The service is free of charge for customers using it.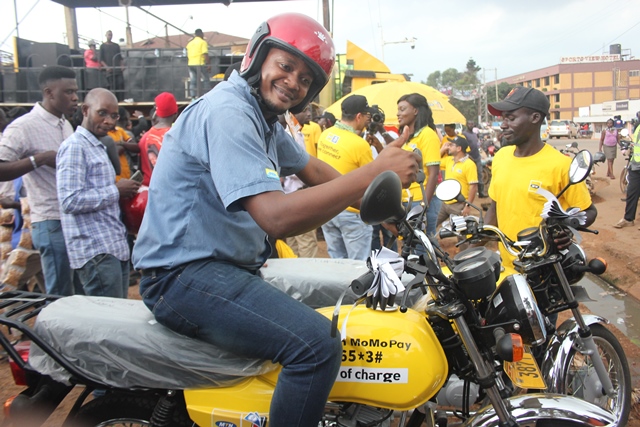 In this Christmas promotion, retailers and businesses stand a chance to win a Toyota Probox when they receive payments on the MTN MoMoPay. These retailers are merchants or service providers that accept payments from customers that use the MoMoPay service to pay for goods and services. The service can be used by simply dialing *165*3#.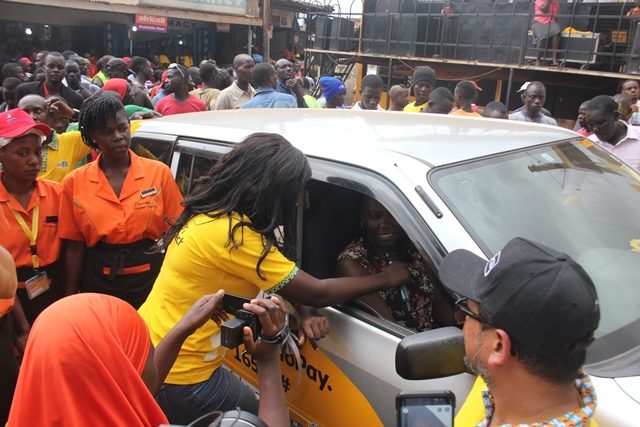 While speaking at the handover of the prizes, Ali Monzer, the MTN General Manager, Mobile Financial Services said that the promotion is MTN's way of giving back to merchants for adopting the service.
"Usually people take long to accept and uptake these kinds of services, but the response from merchants has been overwhelming. We felt the need to thank them and that's why we launched this promotion." Monzer said.
This service is available to merchants who register for the service and all MTN Mobile money customers.